AUSTIN, Texas — Austin officials announced Friday the 2020 South by Southwest Festival has been canceled, due to potential threats from coronavirus.
Austin Mayor Steve Adler started a press conference just before 4 p.m. by announcing that he has declared a state of emergency in the city necessitating the cancellation of the massive annual festival.
There are no confirmed cases of coronavirus in Austin as of now.
The festival - which includes film, music, politics, and other interactive events - was projected to have an economic impact of more than $355 million this year. This is the first time in the festival's 33 year history that it has been canceled. Roughly 30,000 people attended SXSW in 2019.
According to Dr. Mark Escott, EMS system medical director for the City of Austin, there is evidence the festival may have further spread coronavirus. He said factors in the decisions included the nature of the festival, which includes people in close quarters, international travel and a lack of vaccine.
Escott further said there was concern that visitors to SXSW from areas where people have been told to quarantine may have broken that quarantine and attended the festival.
A petition recently started circulating online to get the festival canceled and as of Friday it has more than 54,000 signatures. Several companies have already pulled out as a precaution.
For the latest information from the CDC go here.
SXSW officials released the following statement: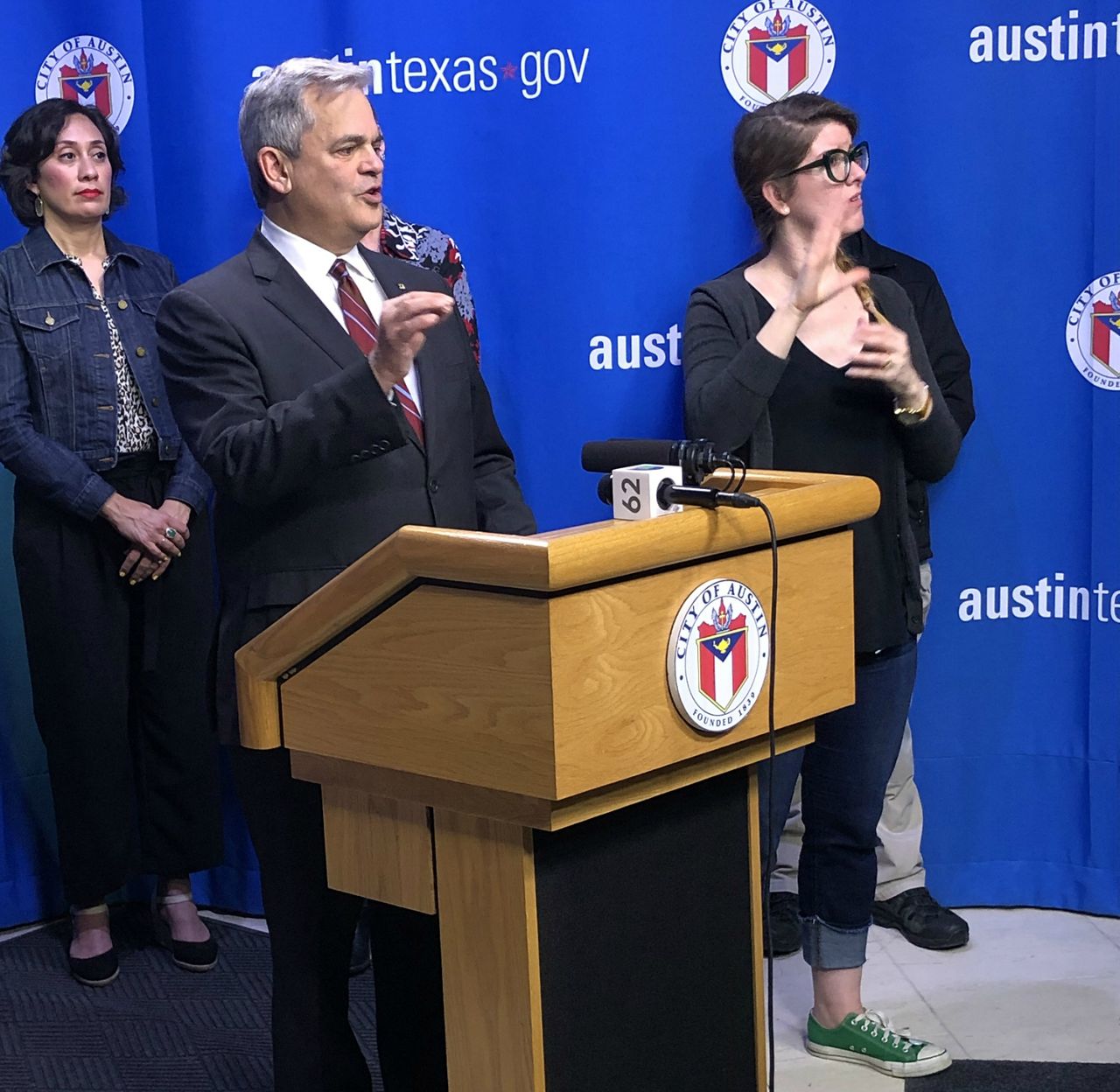 Austin Mayor Steve Adler announces the cancellatin of SXSW in this image from March 6, 2020. (John Pope/Spectrum News)
Greater Austin Chamber of Commerce president and CEO Mike Rollins issued the following statement Friday afternoon:
"We respect the city and county's decision to issue a state of emergency in response to COVID-19. Our thoughts are with the many small businesses in Austin that depend on major events like SXSW to keep their doors open."
Rep. Lloyd Doggett, D-Texas, issued the following statement concerning the cancellation of SXSW:
"Cancellation of SXSW indicates the serious nature of this looming pandemic. With SXSW so much a part of Austin, with so many local businesses already having made substantial investments in it, Mayor Adler showed courage in recognizing that the health of our families comes first. He relied upon the advice of health care professionals and responded to the over 55,000 people who called for cancellation. This is not a decision that Trump, focused on his political health, not the public health could ever have made. If we are fortunate to eventually have this threat recede without serious impact, the absence of death will not justify questioning this well-reasoned, very difficult decision."
The 2019 novel coronavirus may cause mild to severe respiratory symptoms like:
cough
fever
trouble breathing and
pneumonia
The CDC believes symptoms may appear in as few as two days or as long as 14 days after exposure to the virus.
This is a breaking news story. We will update it as more information becomes available.
CONTINUING COVERAGE:
LINK: CORONAVIRUS EXPLAINED
HELPFUL LINKS:
Declaration of Disaster by Craig on Scribd