ROCHESTER, N.Y. — The New York State Police say a search at the home of Rochester Mayor Lovely Warren and the arrest of her husband was part of a ongoing narcotics investigation.
During a news briefing Thursday morning, authorities say Timothy Granison, 42, was stopped on Birch Crescent, off of E. Main Street in Rochester, around 3 p.m. Wednesday. State police say troopers discovered a large quantity of cocaine in his vehicle. Granison was arrested and taken into custody at that time.
According to investigators, a search warrant was executed at Warren's home on Woodman Park Wednesday evening following the arrest of Granison. During the search, police say they discovered two firearms, an unregistered handgun and a rifle. The rifle, according to Monroe County District Attorney Sandra Doorley, was registered but authorities are checking to determine whether it is compliant with the law.
Granison appeared virtually from the Monroe County Jail at arraignment on Thursday. He pleaded not guilty to two counts of third-degree criminal possession of a controlled substance with intent to sell and one count of criminal possession of a firearm.
The judge said Granison is being released on his own recognizance on Thursday. He is due back in court on June 21.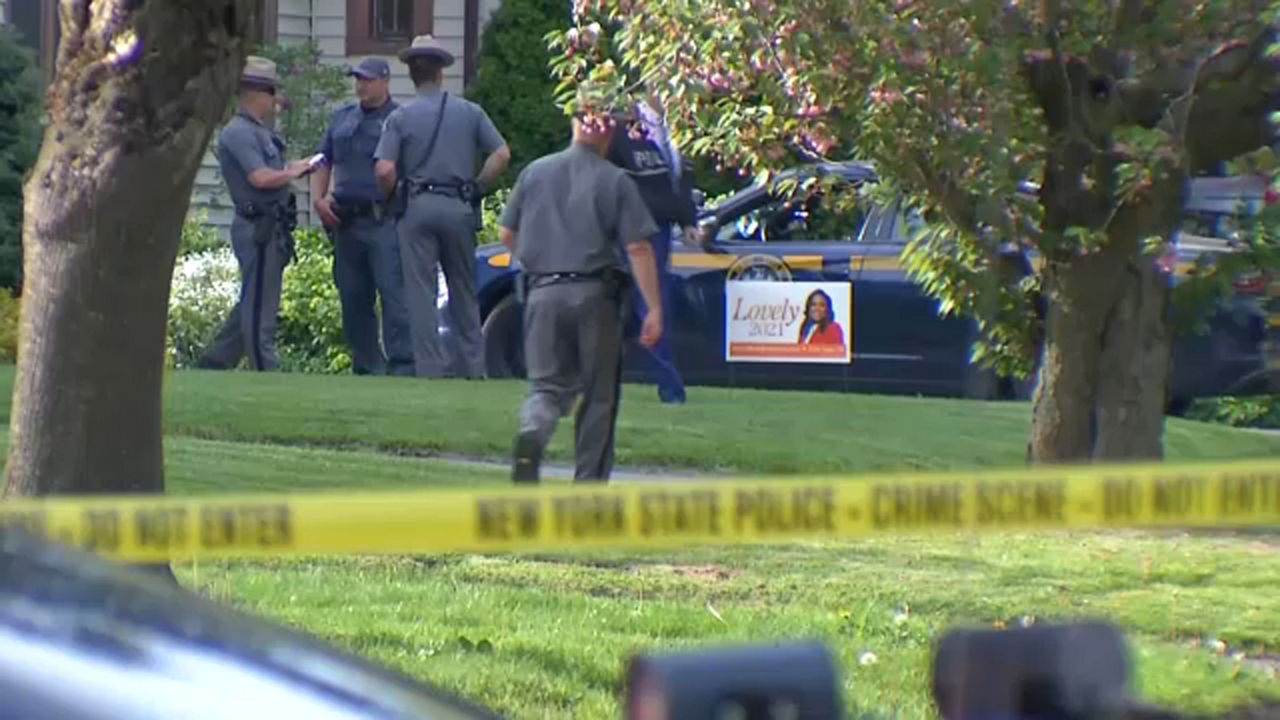 A second man in the car with Granison, Dkeidron Dublin, 39, was charged with three counts of third-degree criminal possession of a controlled substance with intent to sell, one count of fourth-degree criminal possession of a controlled substance and second-degree criminal possession of a firearm after his apartment on Birch Crescent was searched, according to police.
District Attorney Doorley says in addition to the warrant served at the home of Lovely Warren, several other warrants were also served Wednesday evening and Thursday morning at multiple addresses in Rochester.
The following individuals were also arrested on various drug-related charges:
Jason Siplin, 44
Jason Siplin, Jr., 27
Namon Brown, 30
Ernest S. Gamble, 19
Lytrice Jackson, 32
The warrants are part of a nearly seven-month narcotics investigation involving multiple law-enforcement agencies that included a wiretapping operation run by the DA's office.
"There are people out there who are going to think this is politically motivated. It was not," said Doorley. "Timothy Granison was not the original target of this wiretap or investigation. Approximately seven months ago I met with law enforcement. During the investigation, Timothy Granison became apparent to us as being a player in this narcotics ring and it was at that point that we followed the evidence."
Doorley says more than two kilos of crack and powder cocaine were seized during the searches with a street value of approximately $60,000. Cash was also seized in the amount of $100,000 along with three firearms. Specifically, Doorley says the firearm seized from the home of Mayor Warren was a loaded semiautomatic rifle.
When police arrived at the mayor's house, they say Warren's daughter was home alone. The mayor was not there, according to a source in the mayor's office who says Warren was at city hall.
The attorney for Granison, John DeMarco, asked the court for a 30-day adjournment. He spoke with Spectrum News 1 after the arraignment.
"Clearly the investigation was beyond yesterday's events," said DeMarco. "My understanding is they executed a series of search warrants. There may have been other properties other than my client's home those search warrants would've needed to be signed by a judge and supported by affidavits that would've taken time to compile. So that's a fair guess."
District Attorney Doorley says she expects more evidence will be discovered in the coming days.
Mayor Warren held a news conference Thursday afternoon in which she said she "did nothing wrong" and claimed the timing of this situation is suspicious and politically motivated.
Warren was indicted in a campaign finance fraud case in October, but a representative for the Monroe County District Attorney said the police activity at her home was not connected to that case.
Over the summer, she faced calls to resign over her handling of the death of Daniel Prude, a Black man who stopped breathing after police placed him in a mesh hood and pressed him to the pavement.
Warren, who is seeking a third term, will face city council member Malik Evans in next month's mayoral Democratic primary.