Less than a week after a winter storm brought all types of precipitation across North Carolina on Sunday, another round of wintry weather is on the way for at least parts of North Carolina.
Friday's winter storm will be different than Sunday's storm.
Greater impacts are likely in the eastern half of the state with this next storm.
As low pressure strengthens along a cold front that's now off the Carolina coast, the precipitation with this next storm will become more widespread Friday afternoon and then continue through the night.
Very little snow may fall west from the mountains to just west of the Triad and the Charlotte metro area. The heaviest amounts are expected near some parts of I-95 to northeastern North Carolina.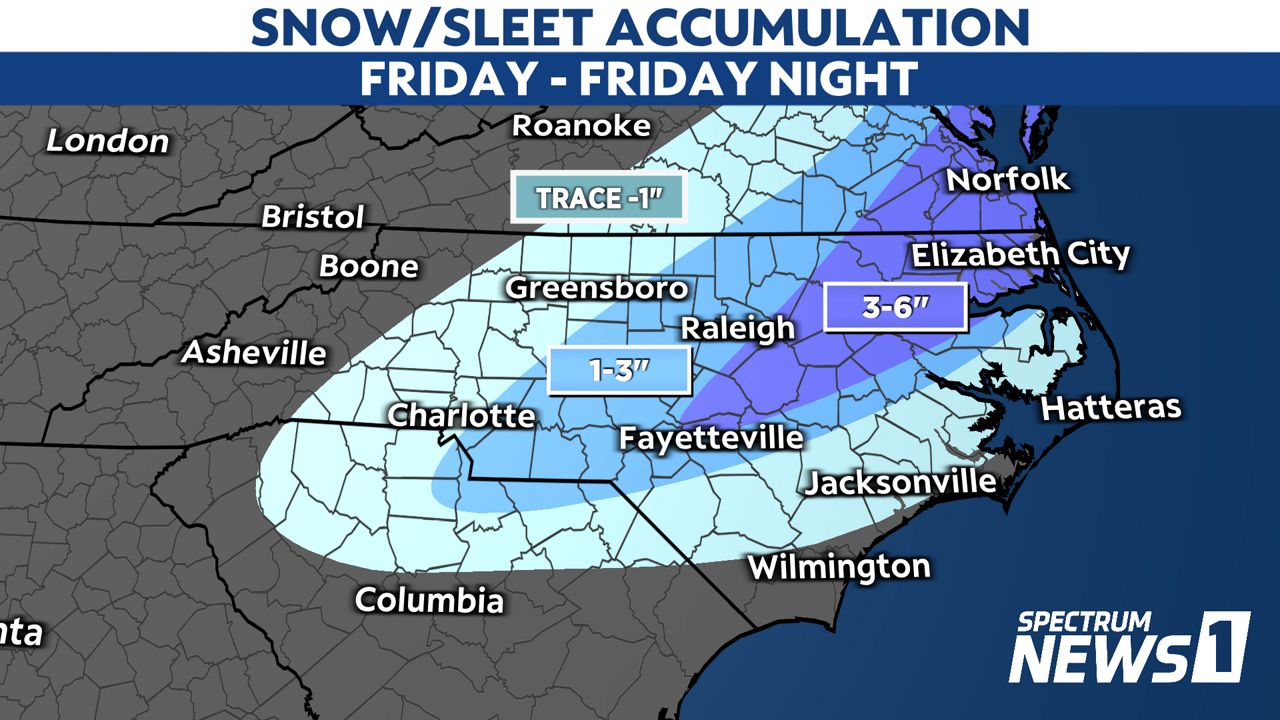 It's important not to focus too much on the numbers as they are still subject to change some through the day.
For that reason, we really should focus more on the impacts of the wintry weather than exact precipitation amounts.
Even with little to no precipitation falling Friday morning, icy patches are possible on some North Carolina roads. Temperatures have dropped below freezing in much of the state after rain fell for part of Thursday. Some communities in central North Carolina also saw a light dusting of snow Thursday night.
Where snow develops Friday afternoon, roads will quickly become snow-covered.
Dangerous travel is likely for at least the eastern half of the state late Friday and Friday night.
Hazardous roads are also likely in southeastern North Carolina, which may see mostly freezing rain.
Freezing rain seems to be just rain, but it falls when temperatures are at or below freezing. That leaves an icy glazing on some road surfaces.
Ice also accumulates in trees and on power lines. If around 0.25 inches or more of ice accumulates in trees, that's enough weight to cause tree branches to fall and break and power lines to snap.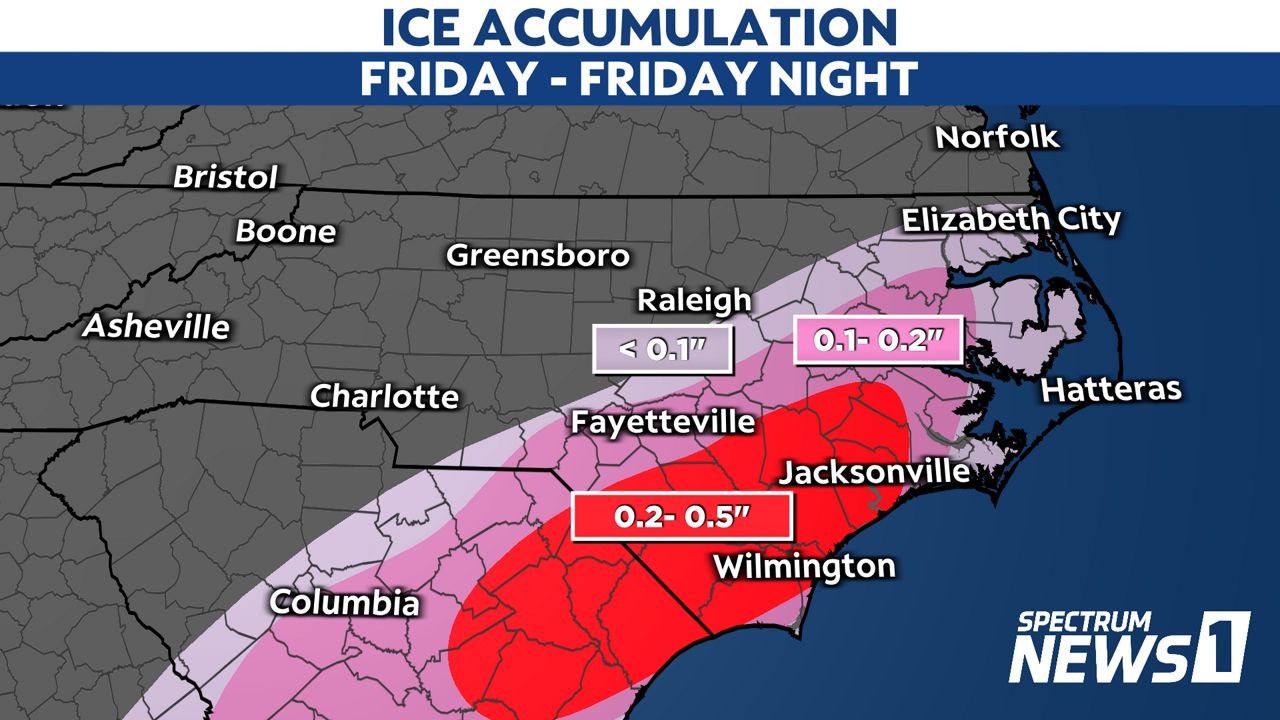 Extended power outages will be possible starting Friday and Friday night in parts of southeastern North Carolina.
Stay tuned to Spectrum News 1 and the Spectrum News app for updates through the week.