Snow and sleet will arrive overnight around the entire viewing area. As temperatures aloft warm, most if not all of the snow will transition to either sleet or freezing rain for much of the area Sunday morning.
For the eastern sections of the viewing area, temperatures will likely ease a bit above freezing by Sunday afternoon, meaning rain is likely later in the day. However, from roughly Interstate 85 and points north and west, temperatures will likely remain at or below freezing through the day.
North and west of I-85, 2 inches to 6 inches of snow and sleet accumulation is expected. The farther southeast you are in that area, think more toward the lower end of that range.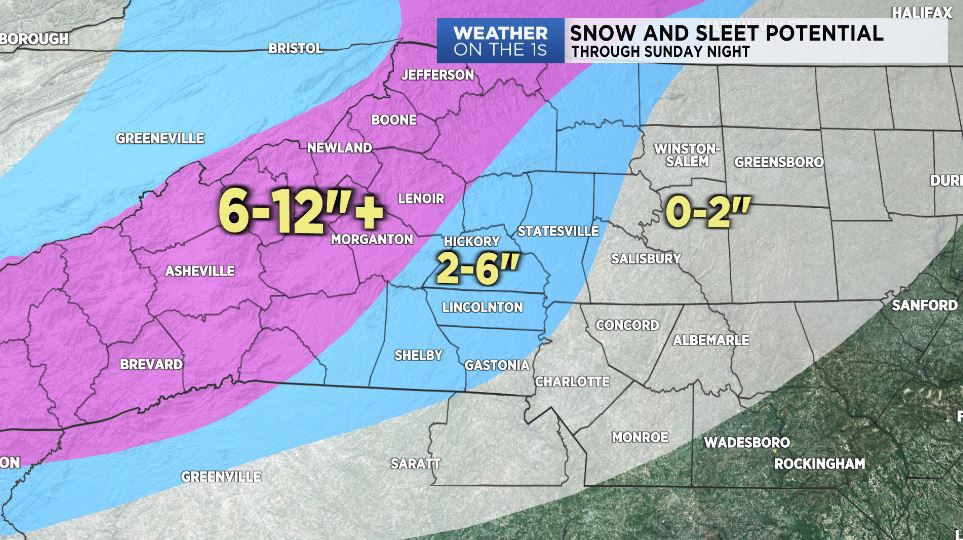 For a lot of the area, we have a good chance of ending up with 0.25-0.5 inch of freezing rain accumulation. There could also be a ribbon of ice accumulations of greater than 0.5 inch somewhere in the area, potentially very close to I-85.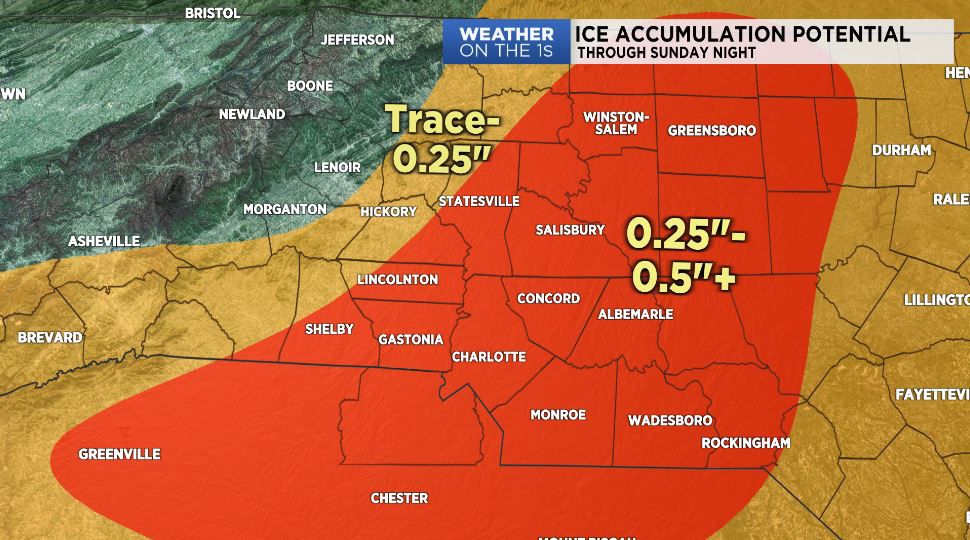 If this freezing rain scenario materializes (as opposed to remaining mostly sleet), then widespread power outages would be likely.
Regardless, travel will become difficult if not impossible around most of the area by later Sunday morning, and refreezing issues will be with us the following couple of mornings.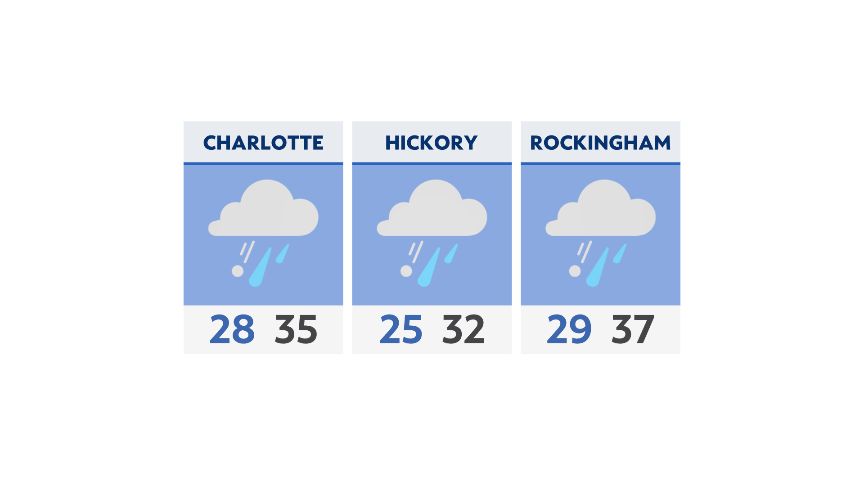 Click here for the latest 7-day forecast | Click here to share your weather photos