We're less than a year away from the November 2020 general election. We're about seven-plus months away from the June party primaries. And we're six months away from the New York presidential primary and, potentially, a handful of special elections to fill vacant seats in the House of Representatives and state Senate.
That's an eternity in political campaigning — an eon, an epoch. And yet, it seems like the campaigns never really stopped. Already, a handful of must-watch House races are forming in New York. There are potential rematches, swing districts and nationally focused campaigns that will be closely tracked and analyzed as Republican seek to regain their majority.
As we've noted repeatedly here, New York is far from a swing state, but its suburbs and rural communities are reflective of the nation at large in many ways, making it an ideal battleground for control of the House of Representatives.
Here is a look at some of the upstate House races we're watching.
18th Congressional District
This is a suburban, if not somewhat exurban, district that's trended toward Democrats over the last decade. The 18th district is held by Rep. Sean Patrick Maloney, who initially flipped the seat in 2012, defeating Republican Nan Hayworth.
Maloney drew some agita from progressives last year when he joined the crowded Democratic primary for attorney general, losing ultimately to Letitia James. He's facing Chele Farley, a former U.S. Senate candidate.
The seat remains somewhat purplish in its enrollment and voting habits, making it one to watch heading into 2020.
19th Congressional District
Let's continue our tour up the Hudson River with a visit to the 19th district. At the moment, there has not been a lot of chatter surrounding the district outside of those who live there themselves. And that just feels kind of weird.
After all, it was the epicenter of the fight to regain control of the House last year for Democrats, culminating in the victory of Democrat Antonio Delgado over freshman Republican John Faso.
The seat, which is somewhat on the cusp of what one might consider to be the downstate-upstate divide, is a fascinating mix of rural voters and New York City expats. Delgado was the winner of an unwieldy field of Democratic candidates, who quickly coalesced around his candidacy.
For now, the district isn't getting much attention, but it should be watched anyway since its history of being a longtime swing seat.
21st Congressional District
Up until this month, it's uncertain this district would be on a list like this one. It's heavily Republican. It stretches across a vast amount of land, making it the largest House district on the eastern seaboard.
And yet, Rep. Elise Stefanik has brought the district national attention with her staunch defense of President Donald Trump in the impeachment inquiry in Washington, D.C. last week. Stefanik has been in the past careful not to swim into the riptide of national political controversies. Perhaps, given the enrollment edge and her three straight elections by double-digit percentage points, she feels comfortable in doing so.
Democrat Tedra Cobb, meanwhile, was able to raise $1 million in a single weekend after Trump praised Stefanik as a star for Republicans. National attention doesn't necessarily equal success for Democrats in Republican friendly areas. But $1 million can go a long way in a rural district on the edge of a handful of modest media markets.
22nd Congressional District
Rep. Anthony Brindisi really didn't want to weigh in on impeachment. He represents a district that stretches down the Mohawk Valley and into the Southern Tier that Trump easily carried.
He defeated a Trump-supporting incumbent, Republican Claudia Tenney, in 2018 by focusing on local pocketbook issues. But Brindisi voted to move the impeachment inquiry forward, putting him on the record.
SEE ALSO | She's Back: Claudia Tenney, Once Again, Hoping to Meet the Moment
It's a vote Tenney will likely to seek to capitalize on as she mounts a comeback campaign. But Tenney has some company in her bid for the GOP nomination from George Phillips, Franklin Sager and Steve Cornwell in June and another run in November isn't a guarantee.
24th Congressional District
The Syracuse-area seat for several election cycles was the swing district in New York, with voters changing representatives every two years.
Republican Rep. John Katko has defied that trend, holding the seat for several elections now, including a presidential campaign and a Democratic wave year.
Still, a lot has been written and said about how impeachment could hurt Democratic incumbents in pro-Trump districts.
Is it possible that opposing impeachment could hurt Katko in a trending Democratic district?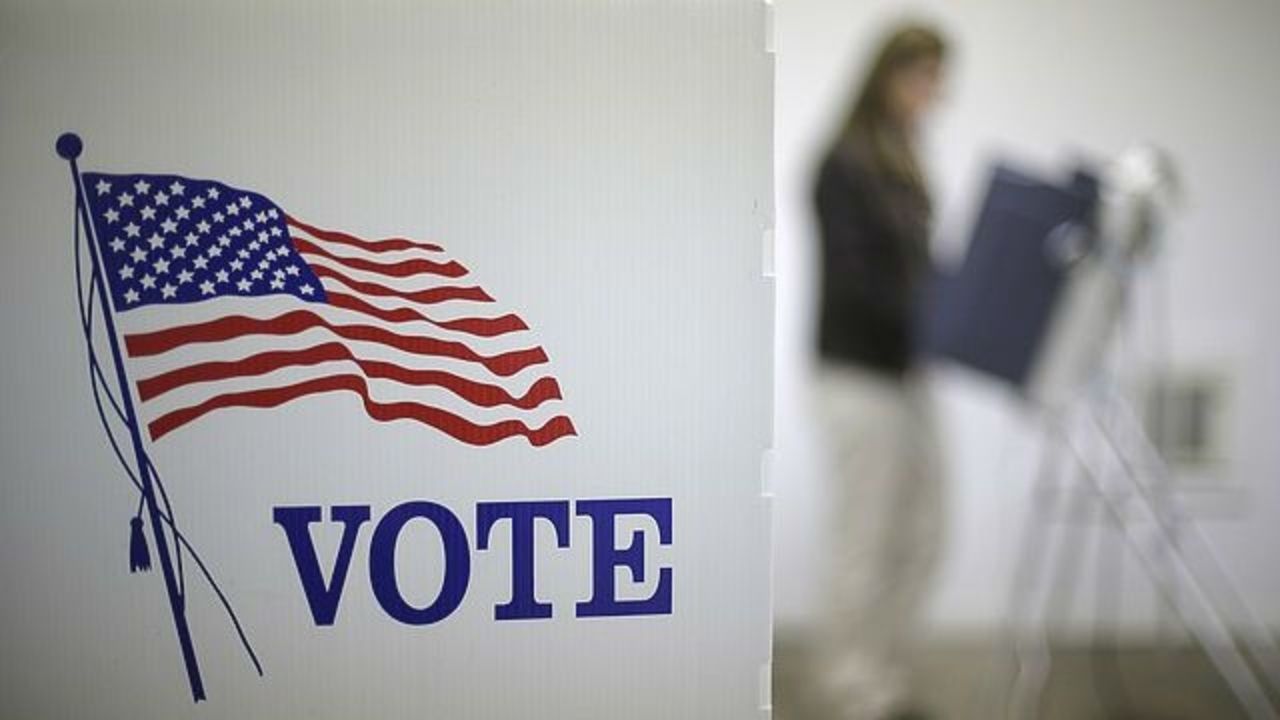 27th Congressional District
This is hot tamale.
Republican Chris Collins is out of office and facing sentencing in his federal insider trading case.
That's led to a scramble for his seat by his fellow Republicans. Two state senators, Chris Jacobs and Rob Ortt, are seeking the seat, as is attorney Beth Paralto. Democrat Nate McMurray is running once again, while he faces a challenge from Melodie Baker.
McMurray nearly unseated Collins in 2018, a race that given the demography of the district's enrollment and support for Trump should not have been as close.
It will be different in 2020, presumably, for a Democrat running in the district. But here's a twist: Governor Andrew Cuomo may call for a special election on April 28, the same day as the presidential primary in New York, a vote that broadly should bring out more Democratic voters than Republicans. Is that enough to boost a Democratic candidate in a Trump-friendly district?
Republicans, including state Chairman Nick Langworthy, expect to retain the seat, but aren't happy with that prospect of running the special in April, and are urging the governor to hold it at the start of the new year.