HUNTERSVILLE, N.C. — It's fair to say 15-year-old Walker Sell and 16-year-old Owen Fehr like to explore.
The Hough High School friends have lots of memories criss-crossing the Huntersville neighborhood around Owen's home on his family's ATV.
But one day last August stands out the most.
"We probably drove 100 yards off the road," Owen says. "There's some trails over there."
Owen admits he was breaking the rules. His parents don't allow him to ride in that area of Oehler Nature Preserve. It's next to a gas line owned by Colonial Pipeline.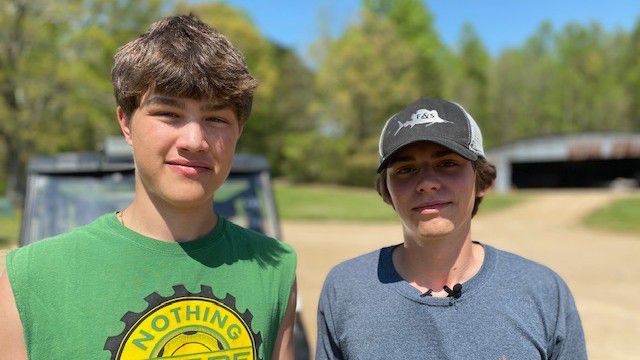 When they got there, they were met with an overwhelming smell of gas.
Walker called his dad, who is a police officer. Shortly after, firefighters and officials came to investigate the smell.
They uncovered a massive gas leak.
Colonial Pipeline says a crack in its underground line caused the spill into the Oehler Nature Preserve.
It was estimated to leak more than a million gallons, making it one of the largest gas spills in U.S. history. While Colonial Pipeline says surface water wasn't impacted, the area is still closed off, which is a traffic challenge for neighbors.
If the guys hadn't sounded the alarm they say things could have been a lot worse.
"We could have been blown up, everything within a mile and half probably would have blown up too," Fehr says.
The Town of Huntersville recently gave them a key to the town, and the boys said Colonial gave them some reward money.