AUSTIN, Texas — Amid growing concerns over possibly excluded evidence at Rodney Reed's 1998 trial, demonstrators rallied on behalf of the death row inmate Saturday at the Governor's Mansion.
Execution date is Nov. 20
Reed's supporters want a new trial
Some of the victim's relatives believe Reed is innocent
The group attempted to get the attention of Texas Governor Greg Abbott in hopes of getting the state's commander-in-chief to put off Reed's execution.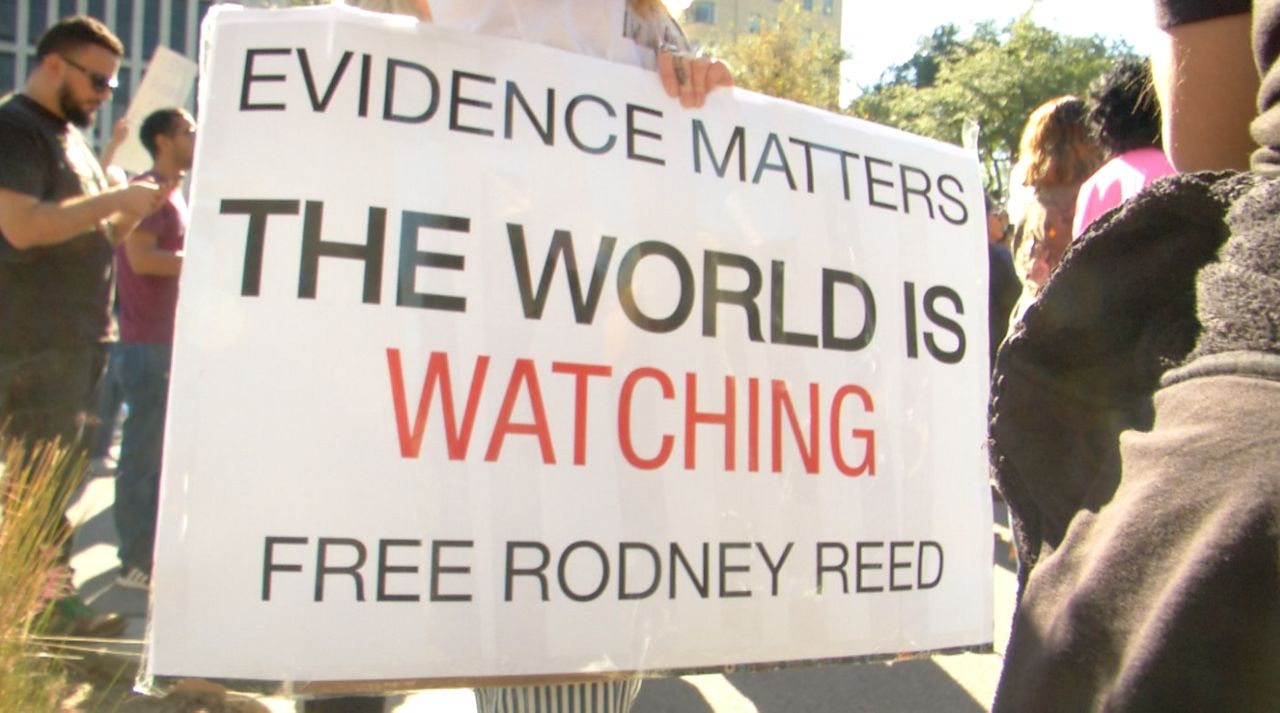 A demonstrator holds a sign front of the Texas Governor's Mansion on Nov. 9, 2019 (Matt Mershon / Spectrum News)
Hundreds filled the west side of the parking lot facing the Governor's Mansion, holding signs and chanting "free Rodney Reed" and "stop the cover up."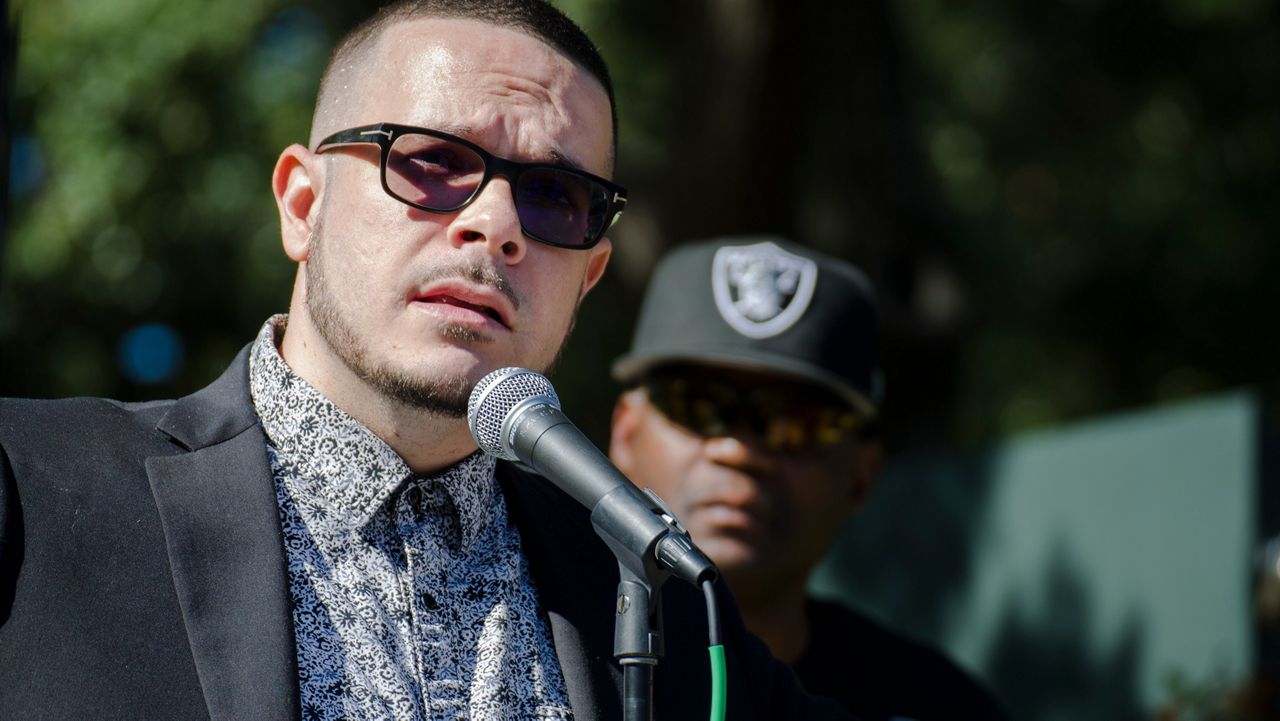 Photo of activist Shaun King in front of the Texas Governor's Mansion on Nov. 9, 2019 (Develon Douglas / Spectrum News)
Rodney Reed's mother Sandra Reed, and brother Roderick Reed joined social media activist Shaun King and other anti-death penalty activists. King helped launch an online petition asking to halt Reed's execution that has garnered millions of signatures.
At a press conference before the rally, King told reporters about bipartisan support for taking a second look at Rodney Reed's case.
"Yesterday we saw Texas Senator Ted Cruz say that he looked at the case and believed that the execution needed to be stayed," said King.
READ MORE | Growing Number of Texas Lawmakers Ask Gov. Abbott to Stop Execution of Rodney Reed
Rodney Reed's mother said she's been overwhelmed by the outpouring of support for the fight to spare her son's life, especially thanking Dr. Phil McGraw and his efforts to help bring King's story to the forefront. Since then, multiple celebrities like Oprah Winfrey, Beyonce Knowles, and Kim Kardashian West, have joined the call to ask Gov. Abbott to stop the execution.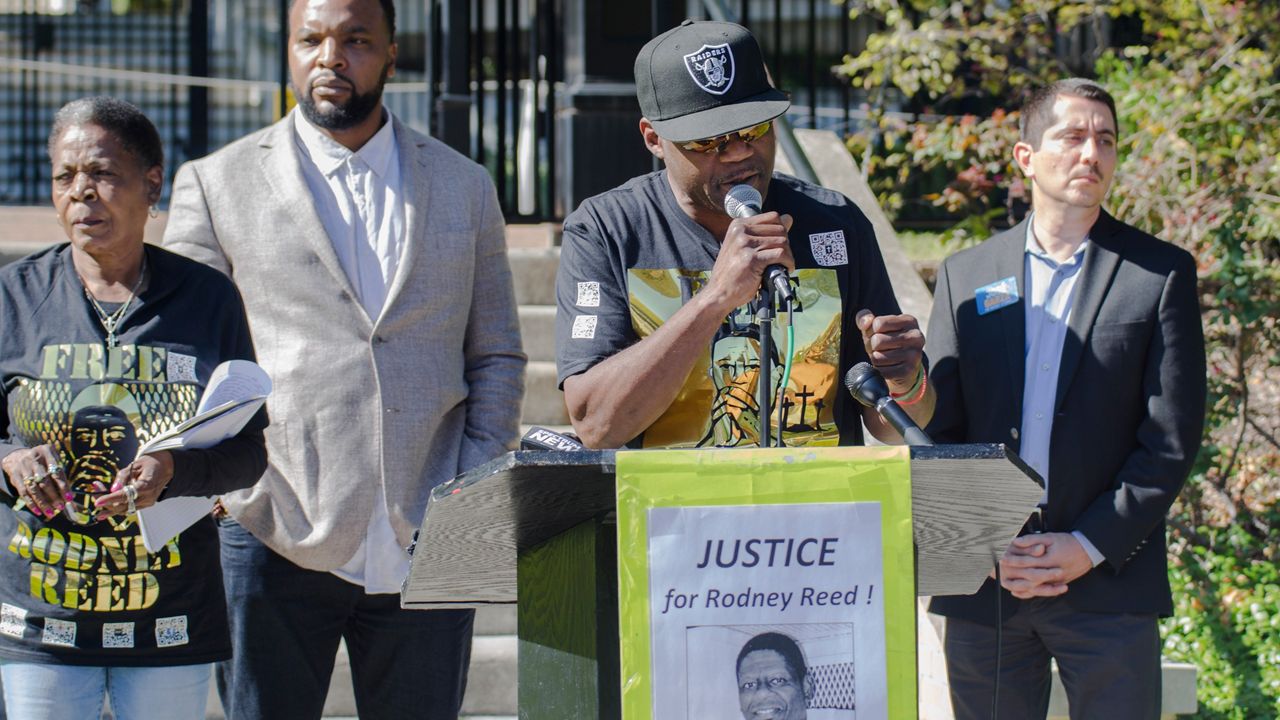 Photo of Rodney Reed's mother (left) and brother (center) in front of the Texas Governor's Mansion on Nov. 9, 2019 (Develon Douglas / Spectrum News)
"I can't read minds, but I'm praying and hoping he does the right thing," said Sandra Reed.
It wasn't just Rodney Reed's family pushing for a stay on his execution. Heather Campbell Stobbs, a cousin of Stacey Stites, the Bastrop woman allegedly killed by Reed in 1996, was also at the rally advocating for Reed to be saved from lethal injection.
READ MORE | Rodney Reed Supporters Prepare for Rally at Governor's Mansion
"I'm not some kind of lone outlier person in the family," said Stobbs. "There are several of us that believe at the very minimum Rodney Reed deserves a new trial."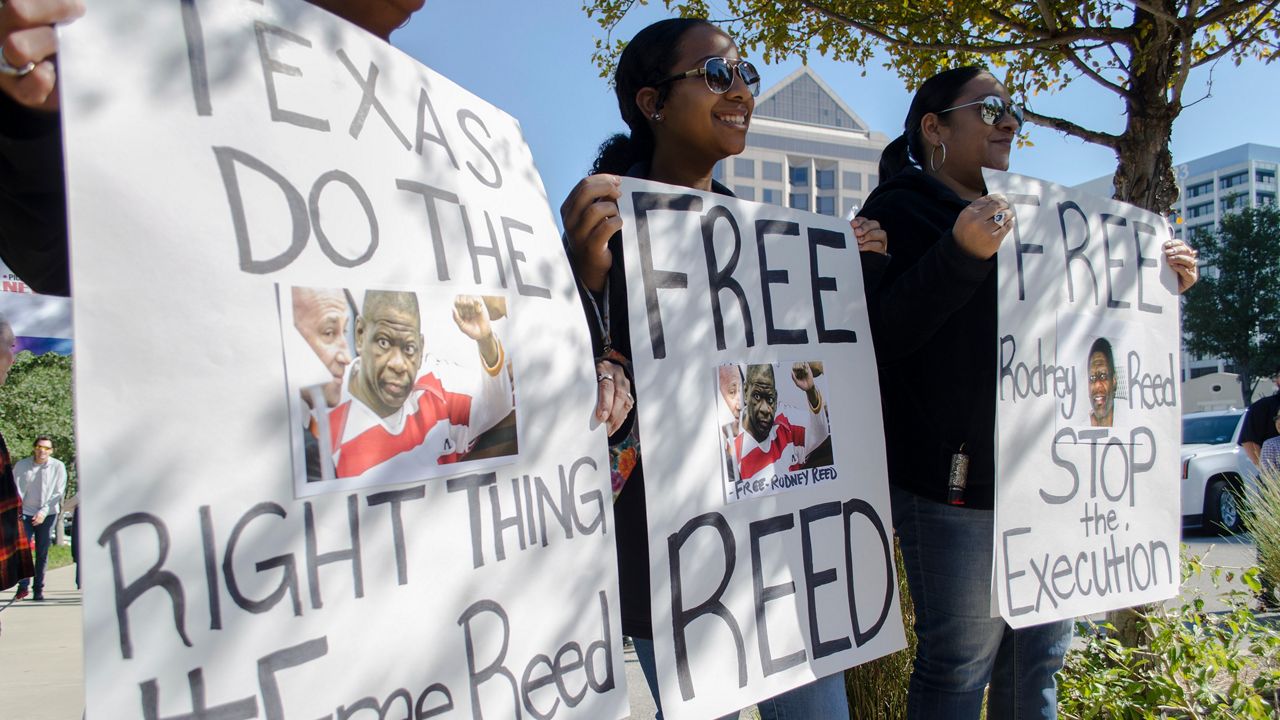 Photo of demonstrators at the rally for Rodney Reed on Nov. 9, 2019 (Develon Douglas / Spectrum News)
Stobbs said while there are several cousins that support Reed, Stites' mother and sister are still supportive of the execution, hopeful that the intense media attention on their family will go away after Reed is put to death. Stobbs believes the exact opposite would happen, especially if Reed is found not to have actually committed the crime.
Governor Abbott remains mum on the issue, despite the growing number of people both in Texas and across the country urging him to call off the November 20 execution.
Reed's mother wouldn't say if she was nervous that her son will be put to death. She said she would deal with it when and if it happens.
"Right now I have to stay strong for my son and be here until it's over, whatever it's going to be," said Sandra Reed.