AUSTIN, Texas – Rodney Reed supporters are preparing for another rally at the Governor's Mansion on Saturday, November 9.
Rally is from 2 to 5 p.m.
Speakers include Reed's family, lawmakers, and more
Execution scheduled for November 20
From celebrities to politicians and even athletes, all eyes are on Texas ahead of the scheduled execution of Rodney Reed.
Reed was sentenced to death in 1996 for the murder of Stacy Stites.
He has maintained his innocence since the murder and in the last few months, new witnesses have stepped forward saying they have information that supports Reed.
WATCH ABOVE: Spectrum News's Nicole Cross sat down with one supporter who says it's time to set Reed free.
Since then, celebrities, including Beyoncé and Oprah Winfrey, have been taking to social media talking about Reed and supporters say thousands of people have called Governor Abbott's office asking him to stop the execution of Reed.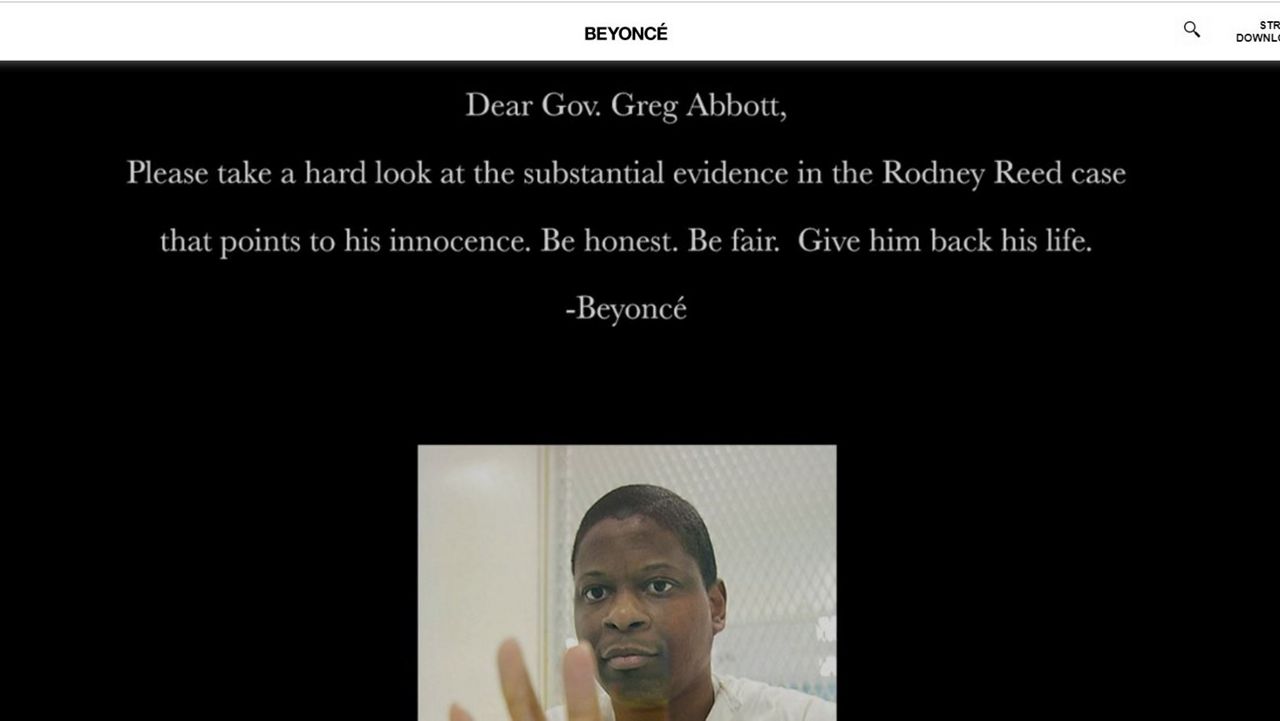 Screen shot of Beyoncé's website where she is advocating for Reed
Additionally, 2 million people have signed a petition asking for the execution to be stopped. Organizers have raised their signature goal to 3 million.
On Saturday, November 9, supporters will be gathering outside of the Governor's Mansion from 2 to 5 p.m.
Some of the expected attendees include Reed's brother and mother, the cousin of Stacy Stites, Real Justice PAC's Shaun King, Civil Right Attorney Lee Merritt, Texas State Representative Vikki Goodwin, several exonerated death row prisoners, and more.