ROUND ROCK--Summertime is approaching and that means more kids and adult will be enjoying pools, lakes and oceans to keep cool. But for one mom, swimming is more than just fun in the sun, it's a lifelong skill.
Mother of five Jenny Aspillaga made it a point that her children become strong swimmers.
"I actually have a really good friend, Amber Smith, whose son tragically drowned last summer," she recalled. "Ever since then, I had to make sure my kids are safe in the water."
Recently, Aspillaga's children's school, Emler Swim School, added another layer of protection for its students - not from the water, but from the coronavirus.
"The facial masks for anybody coming into the building, as well as the face shields, you'll see a teacher with a face shield on so there's a barrier between the child and the teacher in the water," explained Emler Swim School's Darcy Williams.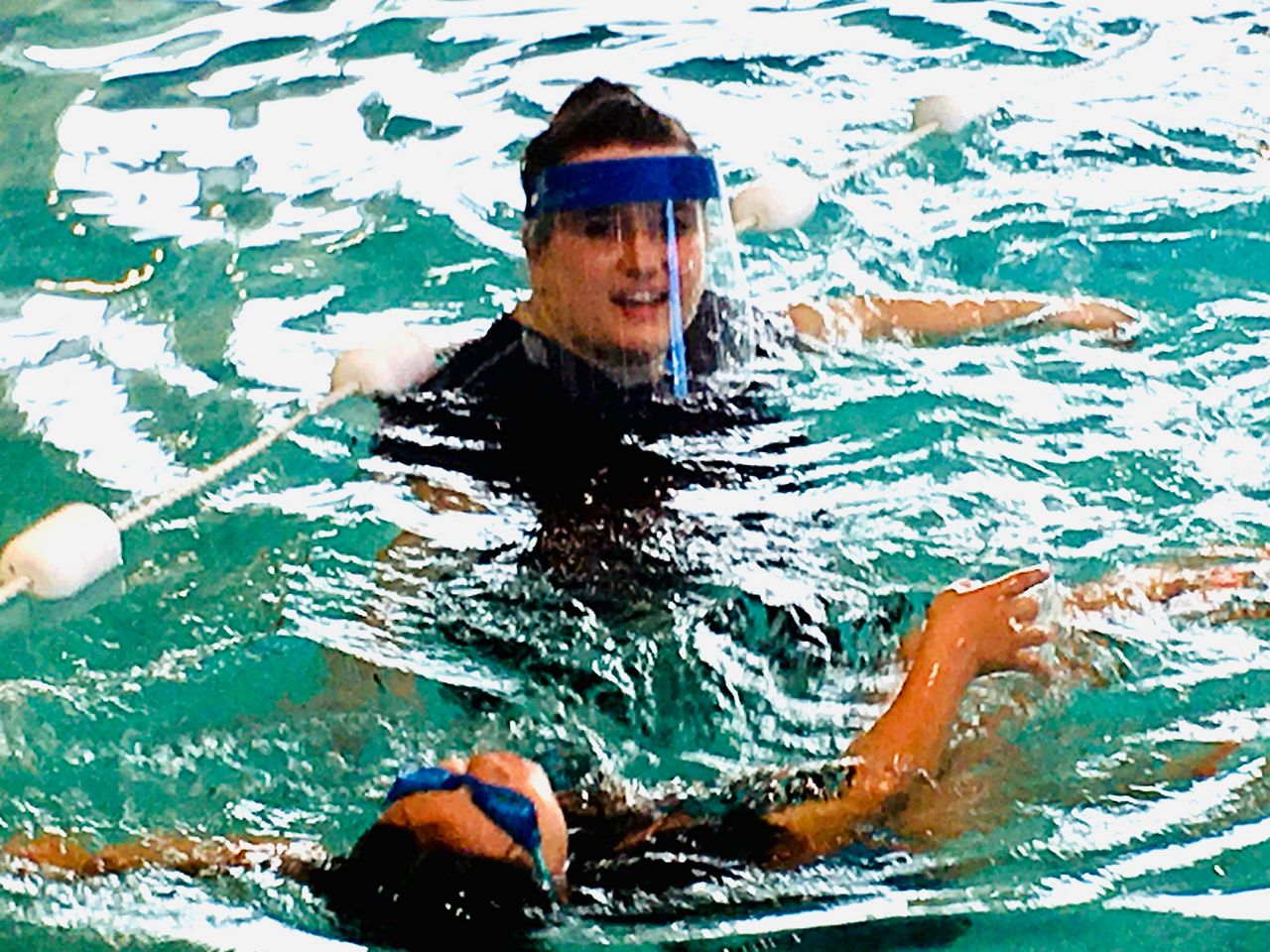 A face shielf is used during a swim lesson at Emler Swim School in Round Rock, Texas, in this image from June 2020. (Victoria Maranan/Spectrum News)
While social distancing was encouraged, there was still physical contact in these lessons. Williams said it's necessary.
"That's why it's hard to keep that distance," she explained. "Because that's what we're here to do is to teach them how to be safe and keep them safe while in the water, too."
"I mean, it's hard because it's not normal, but I understand that they have to do it and it's in everybody's best interest," Aspillaga responded. "I know they'll keep her safe."
The school also staggered its swim classes to minimize contact with other students. Also, only one chaperone is allowed per student.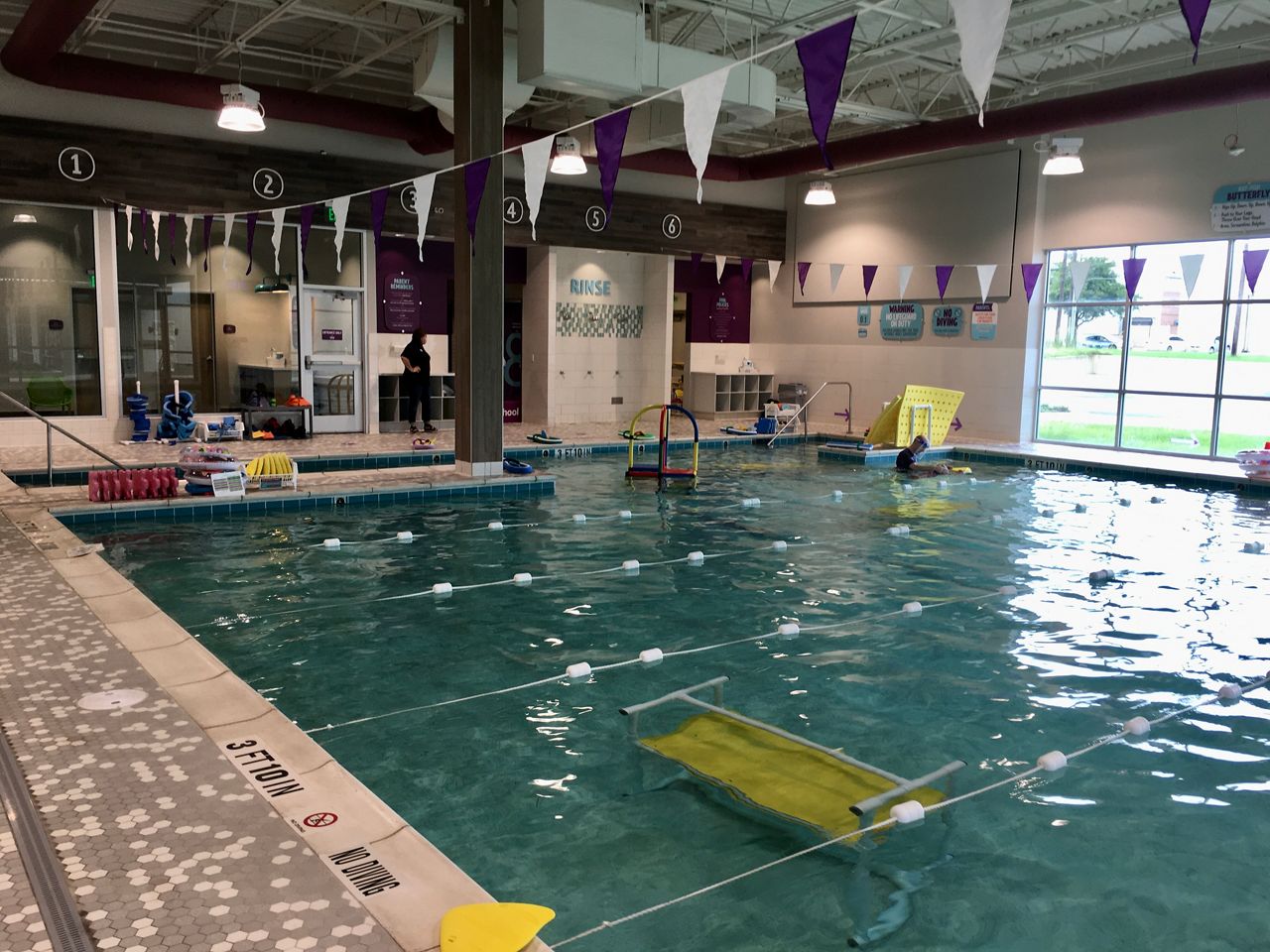 The pool used by Emler Swim School in Round Rock, Texas, appears in this image from June 2020. (Victoria Maranan/Spectrum News)