AUSTIN, Texas -- Texas is moving rapidly to open its economy, with everything from retail to restaurants to bars either permitted to reopen now or very soon.
Will that extend to large-scale events such as concerts and sporting events this year? Based on feedback from an Austin Public Health official Wednesday morning, the answer appears to be no.
When asked if events including the Austin City Limits Festival and University of Texas at Austin football games are in the offing in 2020, Austin Public Health Interim Director Dr. Mark Escott expressed doubt.
"Mass events are a challenge. Large events were the first thing that we turned on and they are going to be the last event that we turn back on because of risk of exposing lots of people to one another, particularly outside of a household," Escott said.
Escott said that for the remainder of the year, events that involve in excess of 2,500 people may have to be ruled out.
"[We're] working on a plan to help forecast what we think is going to be reasonable, but looking through the end of December, we don't have any indication at this stage that we would be able to mitigate risk enough to be able to have large events, particularly ones that are 2,500," he said.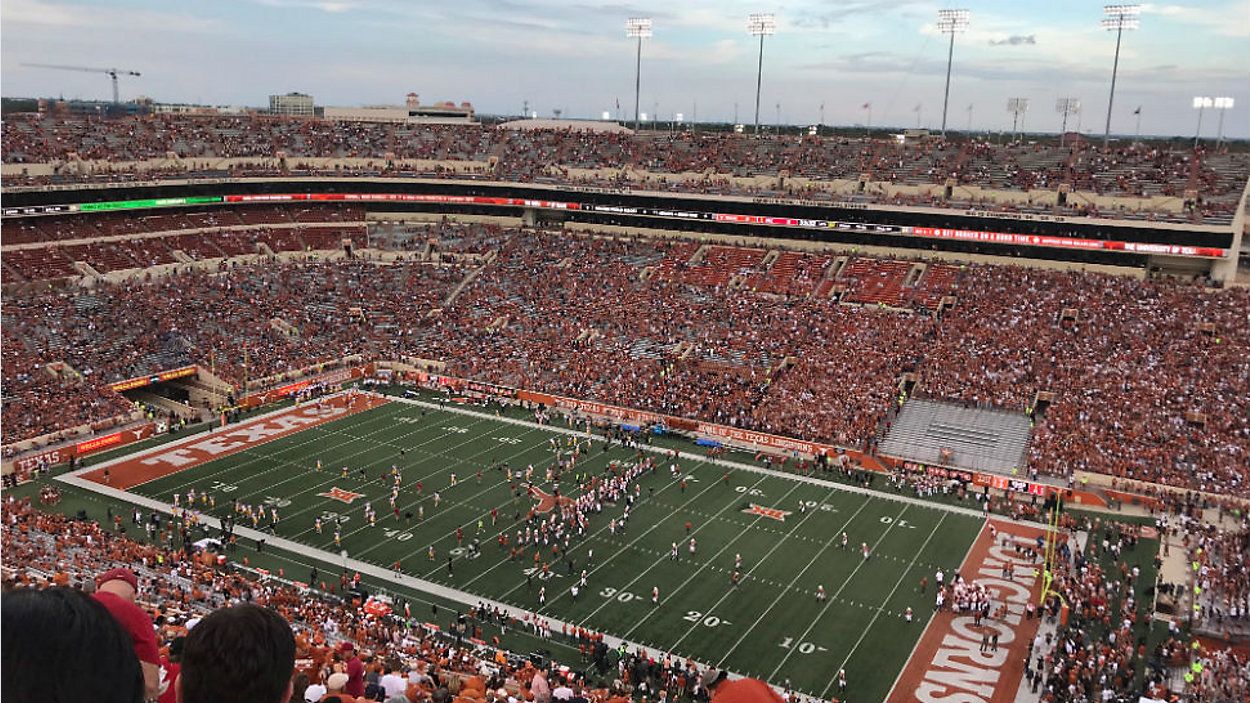 A crowd attends a Texas Longhorns football game at Darrell K Royal–Texas Memorial Stadium in Austin, Texas, in this file image. (Ashley McElroy/Spectrum News)
Among those risk-mitigating factors Escott mentioned are rapid testing and effective treatment, neither of which are available on a scale large enough to keep massive crowds safe.
The Austin City Limits Music Festival is currently slated to begin October 2. Texas is tentatively scheduled to take on South Florida on Saturday, September 5. At this point, you may not want to get your hopes up about either event.
"At this stage, the answer is no," Escott said.