AUSTIN, Texas — South by Southwest's cancellation is sending aftershocks through multiple industries from music to tech, and it's having a major impact on Austinites and local businesses.
People canceled their short term rental bookings
Austin short term rentals can go for double the usual amount during SXSW
Sunee Conly and her family have called Austin home for 16 years. For the past six years, they've shared their home with others.
"I kind of like the hosting aspect of renting out my home. And I also love to stay in Airbnbs and short term rentals when I travel," said Conly.
RELATED STORY | SXSW 2020 Canceled Amid Coronavirus Fears
Conly manages a number of local Airbnb listings, but she also rents out her own home a couple times a year for big events like the Austin City Limits Music Festival and SXSW.
"We don't normally have difficulty renting our home for South by, because we're in East Austin. We're very close to a lot of the venues," said Conly.
But as concern about coronavirus grew, Conly saw the impact in Airbnb bookings.
"Even as some of the cancellations were happening, we still had hope that, 'Okay well that's fine, there'll be other people that are coming to South by, so it'll be fine we'll find someone to fill this.' But of course once it was officially cancelled, then that hope of booking properties, you know it's just gone," said Conly.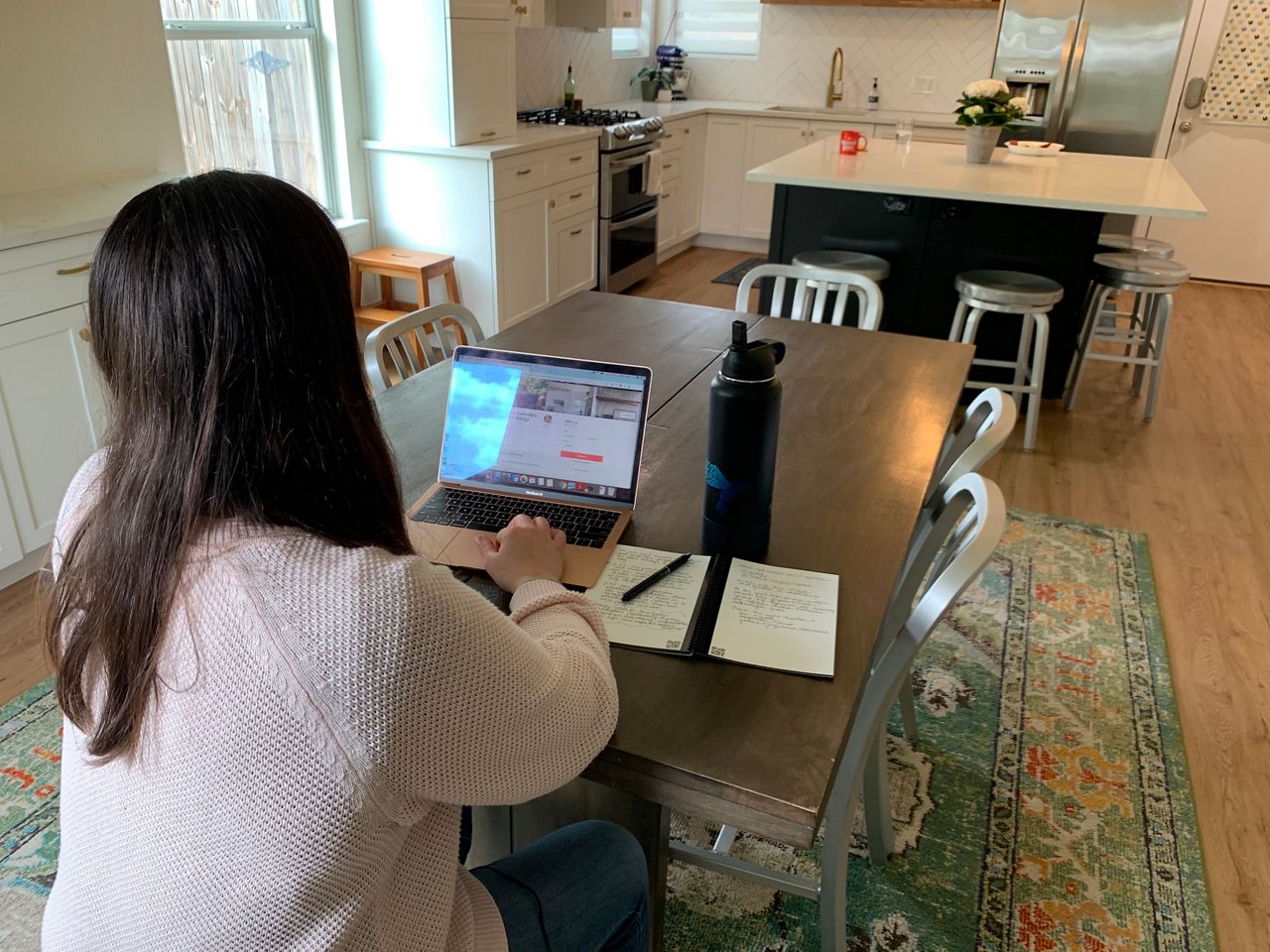 Sunee Conly sits at a table (Niki Griswold/Spectrum News)
SXSW's cancellation didn't just have an impact on her client's bookings, but her own as well.
"This is the first year we haven't had someone actually book our home," said Conly. "Normally it's a huge moneymaker for us."
Her family usually relies on SXSW each year.
"Our property taxes are one of the main motivators for us to rent out our house on Airbnb," said Conly. "Usually, what I make during South by, I set it aside and it covers my property taxes or very close to it for the upcoming year. And so, honestly, I don't have really a plan yet for how we're going to make it work."
Because her family only rents their home a few times a year, they don't have many options to make up the difference.
"I just started thinking about other opportunities that I might have to hopefully make up for this loss, but nothing brings in quite the, you know, nightly average as South by," said Conly. "I would say for a property, for instance, that has maybe a $500 nightly average for a normal weekend, during South by it's often $1,200 a night. You know, over double. So it is a big hit to have 10 days booked, and then just immediately have them cancelled."
SXSW's cancellation isn't just impacting Conly's business, but her husband's as well.
"It's been a hit also for my husband. He's a filmmaker," said Conly. "Because South by was cancelled he doesn't have any gigs coming up either."
Now, her family is doing their best to figure out how to adapt.
"I mean, sure we'll make it work... and you know, make things happen to where we can save this money, but it definitely won't be as easy," said Conly.