TEXAS — The doctor is in at one Travis County neighborhood, but he's not there to treat patients. He wants to help cure a social illness: homelessness.
Community First! Village houses formerly homeless people
200 people live in the village
Missionals support transitioning residents
Dr. Nick Christian jammed the blues with his friend and neighbor, J.R., Friday. Both of them were instant friends when Christian moved into his tiny home.
"Right away, the first person I met is one of my best friends here. I call him 'Pops J.R.' and we just started playing music together and I realized that I'm being called to move out here," Christian said.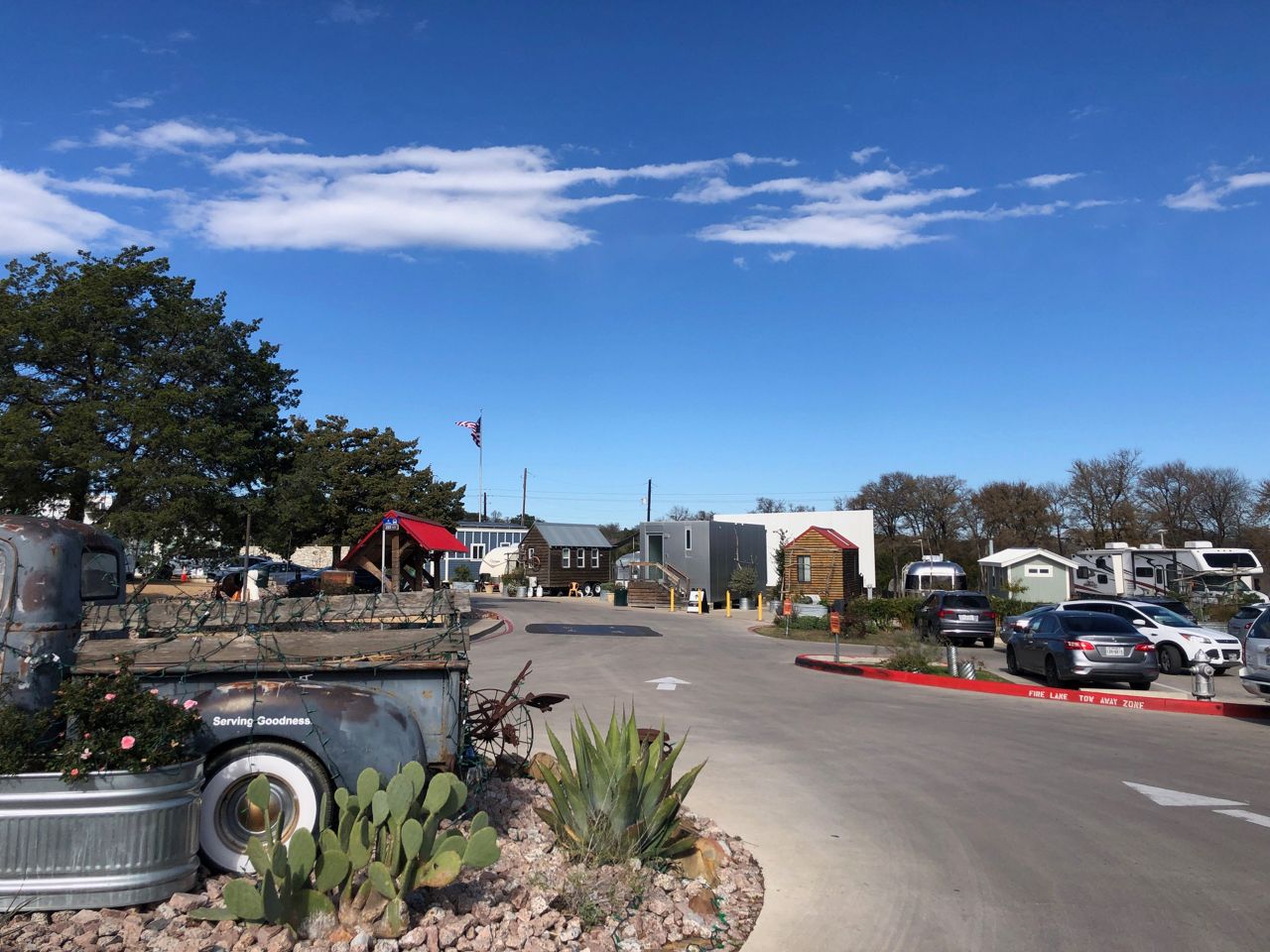 Photo of the Community First! Village (Victoria Maranan/Spectrum News)
Christian is one of 200 people who call the Community First! Village home. Most of its residents were homeless, but Christian didn't come from the streets. He's a doctor pursuing his residency at Dell Medical School.
"Through working at the hospital, we see patients go through the emergency department and get admitted to the hospital that come from the homeless background," he said. "Everyone wants to do more for them and I think you really can't do more unless you understand more about their lifestyle, where they're coming from."
To gain that level of understanding, Christian decided to be a missional — a person who supports residents transitioning out of homelessness by simply living amongst them.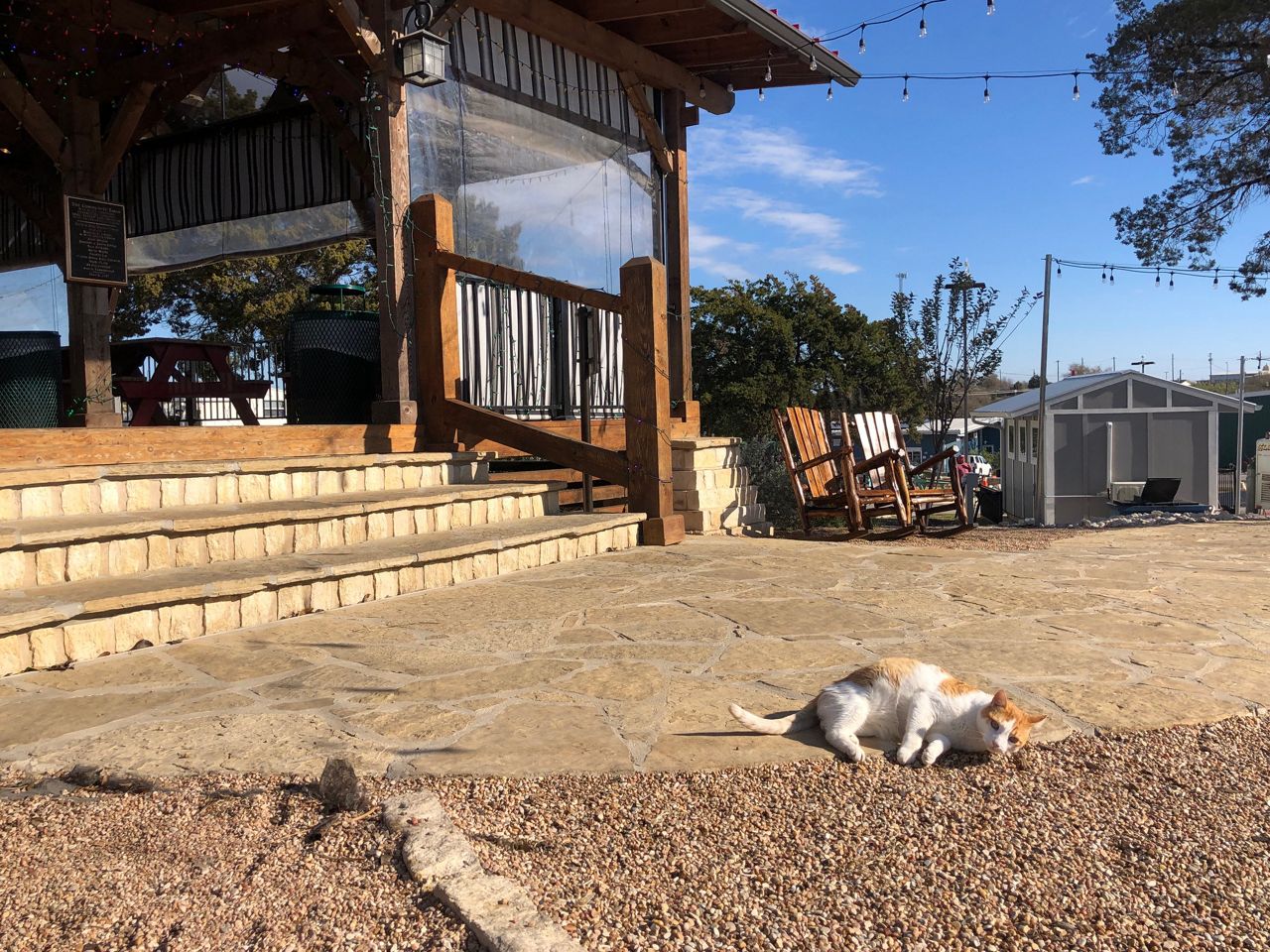 A cat basks in the sun at the Community First! Village (Victoria Maranan/Spectrum News)
"We have school teachers, we have nurses, we have physicians, we have retired folks, we have people in the financial industry," explained Mobile Loaves and Fishes' Alan Graham. "It really covers an interesting, broad cross section of society."
Graham said ending homelessness takes more than housing, but also a social support system that many residents didn't have before.
"We have the walls that we can lean upon. The men and women that we lift up off the streets don't have that and the missional community brings that level of stability," he said.
Christian plans to take that further. As a physician, he also wants to make sure people who are homeless feel supported when seeking medical care.
"I think one of the ills of health care right now is that sometimes we depersonalize care," he said. "You need to proximate with the poor if you really want to serve the poor and underserved. To me, that radical idea can really impact patients."
"It aligns perfectly with my personal mission which is to love and to show mercy to those who are less fortunate than ourselves," he added.
Right now, 20-percent of the village's residents are missionals. If you're interested, contact Mobile Loaves & Fishes.