AUSTIN, Texas -- Lace up your shoes and shake your tail feathers, it's almost time for the annual Thanksgiving Day Turkey Trot. While some take part in the race to earn their turkey, to one runner, it's so much more than that.
Runner Tim Rinn participating in ThunderCould Subs' Turkey Trot
Rinn previously experienced homelessness
Caritas of Austin helped him to get off the streets
"Running is one of those things that gets all of your anxiety out," said Tim Rinn as he got ready for his morning run.
He runs a few blocks to a few miles every day. But this week, he's getting ready for his biggest and most favorite race: ThunderCloud Subs' Turkey Trot.
"It's an amazing feeling to run with 20,000 people up Congress," he said with a grin.
Aside from running to beat his time, he also wants to show his support for Caritas of Austin—the beneficiary of the race. It's a nonprofit that helps people experiencing homelessness get back on their feet, like himself.
"Oh my gosh, I was homeless for two years," Rinn recalled. "If it wasn't for Caritas of Austin, I don't even think I'll be alive."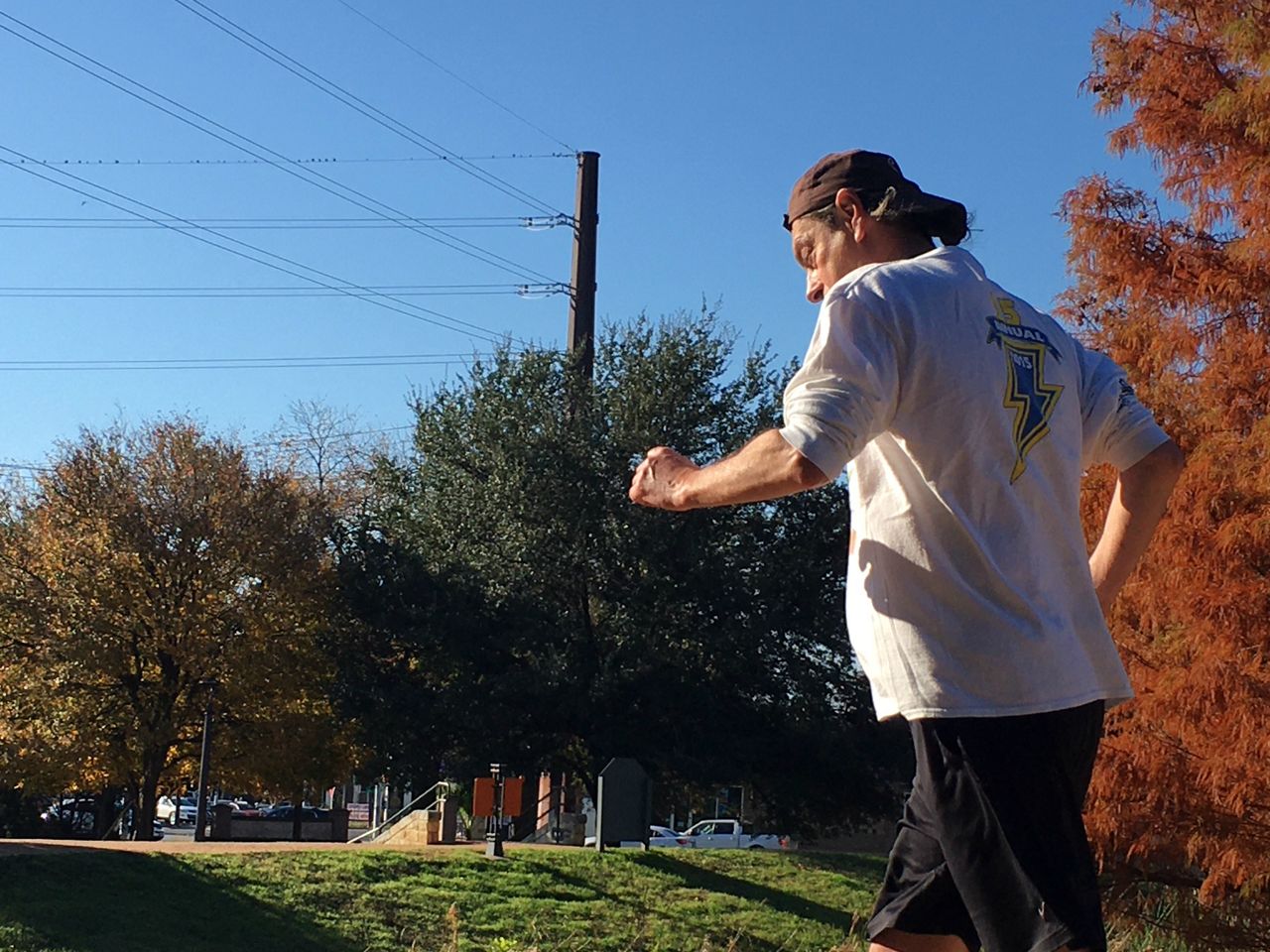 Runner Tim Rinn trains in Austin, Texas, in this image from November 2019. (Victoria Maranan/Spectrum News)
It started with a roof over his head, then a job that ultimately lets him do what he really wants.
"Now, I'm in a position where I can work for the Salvation Army and help other people," he said.
Even for Caritas, it was a rare opportunity to see their work come full circle.
"That's our goal with every client and to see that goal realized in an individual, who is actually giving back himself and paying forward what he's received from Caritas of Austin," said Caritas CEO Jo Kathryn Quinn. "It's so rewarding."
Rinn added that Caritas gave him so much more than a home and a job.
"There's hope. They give you hope," he said. "All you need is a little hope."
Rinn is one of nine formerly homeless people running in Caritas' team on Thursday's Turkey Trot. To date, the race has raised nearly $4 million for the nonprofit.
If you want to participate, you can still sign up Thanksgiving day.