AUSTIN, Texas -- The provider of the Central Texas blood supply, We Are Blood, announced that they will send donations to El Paso if needed.
26 people wounded in El Paso Shooting
We Are Blood to send aid if needed
Encourages people to donate if possible
A mass shooting at a shopping complex in El Paso killed at least 20 people and injured 26 others.
READ MORE | Texas Governor: 20 Killed in El Paso Shopping Complex Shooting
Officials with We Are Blood said that they have received several calls from people asking how they can donate blood to assist with the situation. The nonprofit released the following statement:

We Are Blood stands with the El Paso community and victims following the tragic shooting. Due to the generosity of our dedicated blood donors in Central Texas, we stand ready to send aid to our neighbors across Texas if needed. If you're able to give, please schedule an appointment to donate so that we are always ready to answer the call.
The organization announced that they will be holding a blood drive at the Texas State Capitol specifically for El Paso. The blood drive will take place on Monday, August 5, 2019 from 9 a.m. until 1 p.m. Full details below: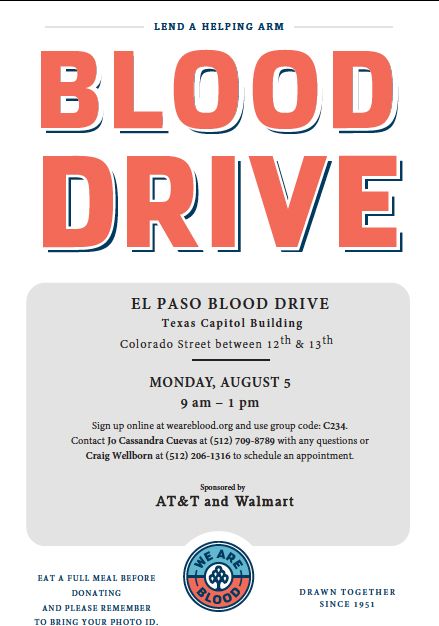 The blood bank is open seven days a week at its main center on North Lamar Boulevard and four days a week at its two satellite locations in Round Rock and South Austin.
For more information, visit the We Are Blood website.