SEGUIN, Texas -- SARA Sanctuary in Seguin takes in a ton of animals and almost all of them are adoptable.
Facility runs only on donations
Costs $2,000 per day to operate
Only six, full-time employees
Along a gravel road in rural Guadalupe County is a home to nearly 750 rescued animals of all kinds.
Two decades ago, Tracy Frank decided to create the Society for Animal Rescue and Adoption. The "SARA" Sanctuary is the place for any animal to seek refuge if they're found in distress, or even surrendered at the gates.
The facility runs only on donations and it's struggling. It's also summer so the heat is costing them. It costs $2,000 a day to operate.
LEARN MORE | SARA Sanctuary Website
"They deserve to live too, regardless of species, special health needs or temperament. I'm not going to kill a bunch of helpless animals because people don't like them or they're not popular." – Tracy Frank, SARA Founder.
With the Texas heat upon them, it's especially important to have all hands on deck during the summer months. There are six full-time employees care for the pigs, goats, cats, dogs, chickens, cattle, donkeys and reptiles.
Even the occasional surrounded deer, like Bambi, who will soon be taken to a wildlife rescue.
"Summer is the hardest, it literally makes everything harder. Just the heat is oppressive. You have to be extra vigilant with the animals. I mean, any misstep, like a goat gets us horn stuck in the fence, for instance, he can die. Pigs can overheat quickly; they have to have plenty of water. We leave the water running 24/7 for them practically," said Frank.
That means the bills are starting to add up, especially for the air conditioning.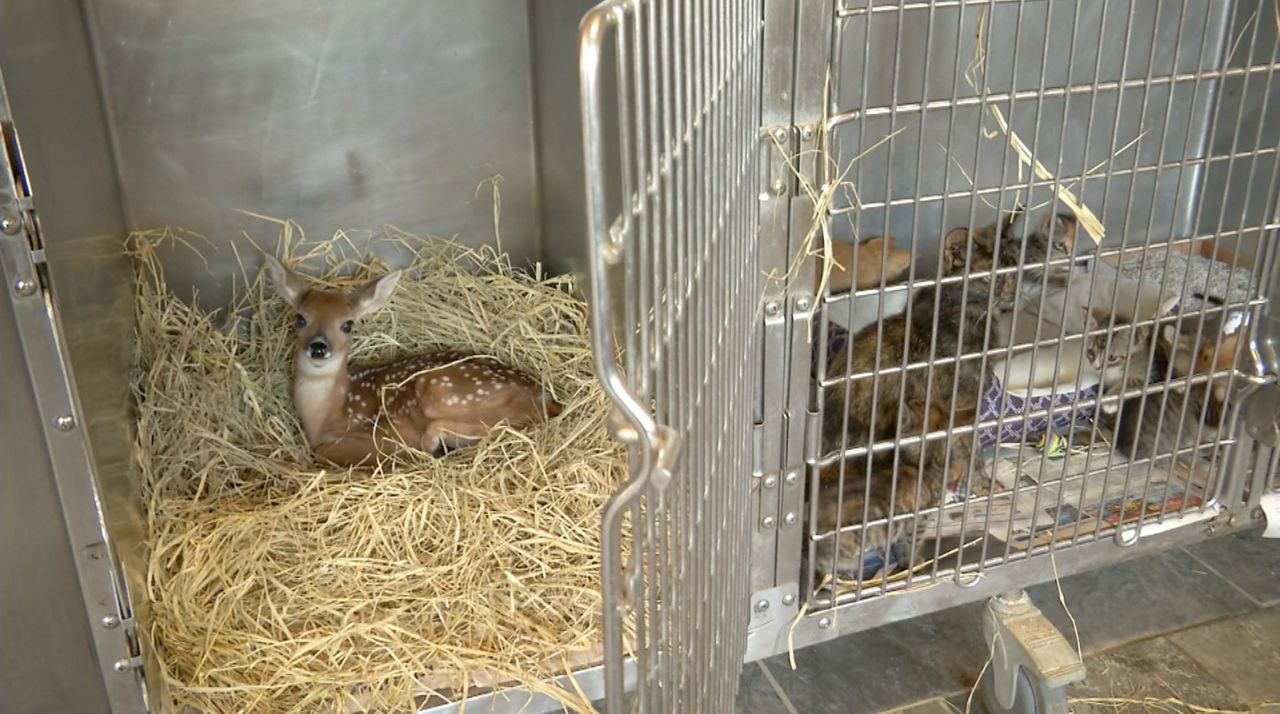 "Our electric bill was past due. That's always huge," Frank said. "And sometimes money just comes to a crawling halt. There's nothing coming in, it's non-existent."
After putting out a cry for help on social media Tuesday, Frank said thankfully $10,000 was donated, however, it's not enough.
"We have to ask our supporters to chip in and they did they really came through. We're grateful," Frank said. "That's a drop in the bucket. It takes about $2,000 a day to run the place."
And even though the upkeep is taxing, Frank said it's all worth it.
"I wouldn't trade what I've done starting this place for anything. So it's super rewarding. You know, it's hard. But some things are."
If you're like to donate to the SARA Sanctuary, visit the organization's website.