Smoke from Canadian wildfires has spread into the Northeast and Ohio Valley. In some areas, it's gotten close enough to the ground to affect air quality.
Air Quality Alerts are in place through midnight Tuesday night for all of New York State. Fine particles from the wildfire smoke have increased enough for the air quality to become unhealthy for sensitive groups, such as people with respiratory issues. Reduced air quality was also noted over eastern Ohio Tuesday afternoon.
Lower air quality because of the smoke lasts into Tuesday evening.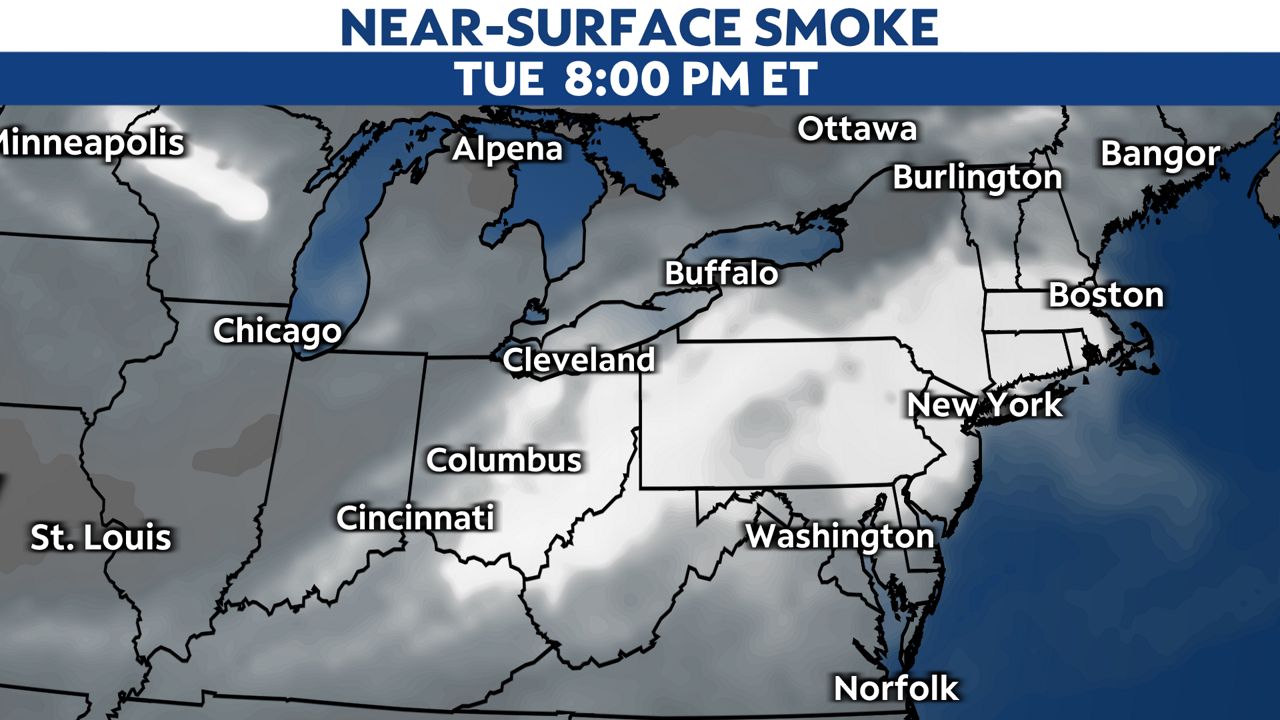 The area of smoke closest to the ground will still be around Tuesday evening, but shift south and east going into Wednesday morning.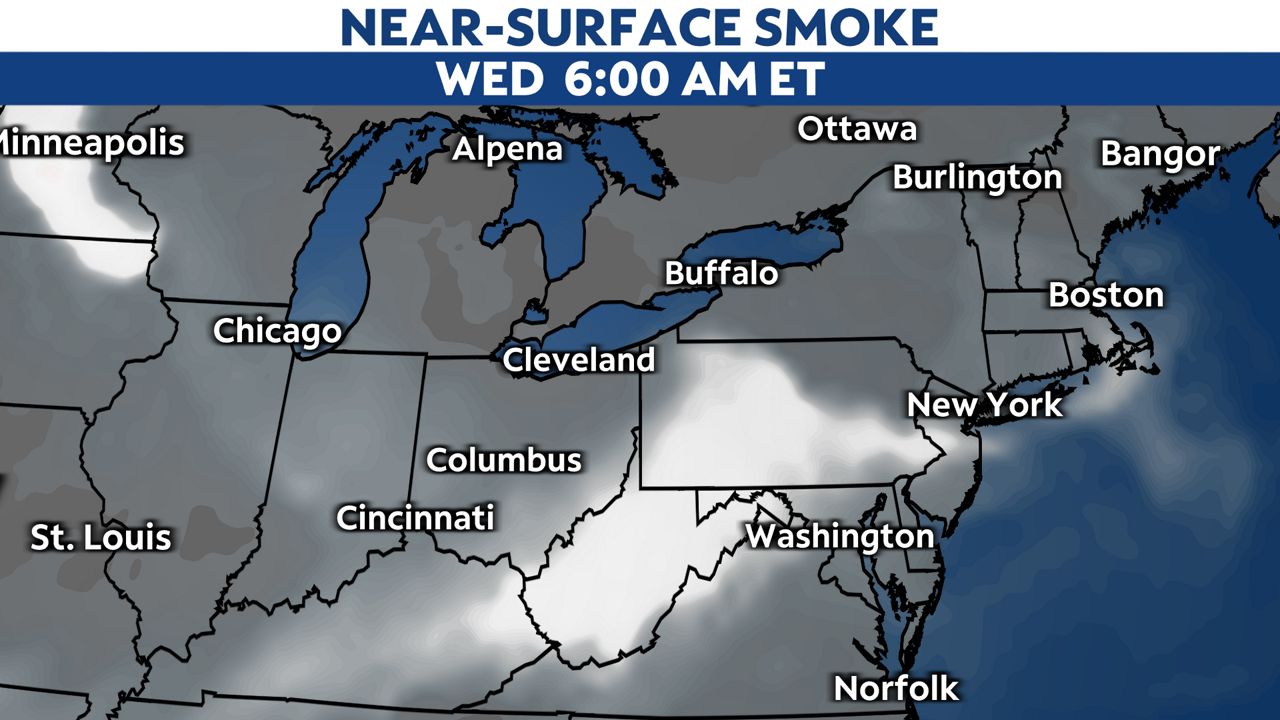 Air quality should improve in most areas on Wednesday. However, eastern Kentucky may have lower air quality.
Where the smoke isn't as thick or is higher in the air, the main effect has been a milky sky.
This has produced vivid sunrises and sunsets. Send us your weather photos, including ones of the smoky sun, here.