Take a quick breath and think about it for a second.
Which Spectrum Networks city saw the most snowfall this winter?
From Buffalo, N.Y. to Madison, Wis. to Worcester, Mass., Spectrum Networks' coverage markets account for some of the snowiest places in the U.S. So which one of Spectrum's 21 markets across the country saw the most snow this winter?
There's always a first time for everything, and this year, we're introducing the Spectrum Snowball, a new crowning achievement for frozen precipitation glory.
For the city that receives the most winter snowfall across Spectrum Networks' 21 markets across the country, you get the official Spectrum Snowball. It's as simple as that.
Sorry in advance, Tampa and Los Angeles. Maybe in the next geologic era.
For lake-effect snow regions like upstate New York, Ohio and Wisconsin, this winter was generally an underwhelming one. Buffalo, Rochester, and Syracuse, N.Y. along with Cleveland all saw well below-average snow totals this winter.
Lake-effect snow depends on cold winds over mild Great Lake waters, but those cold winds were in short supply at the start of this winter.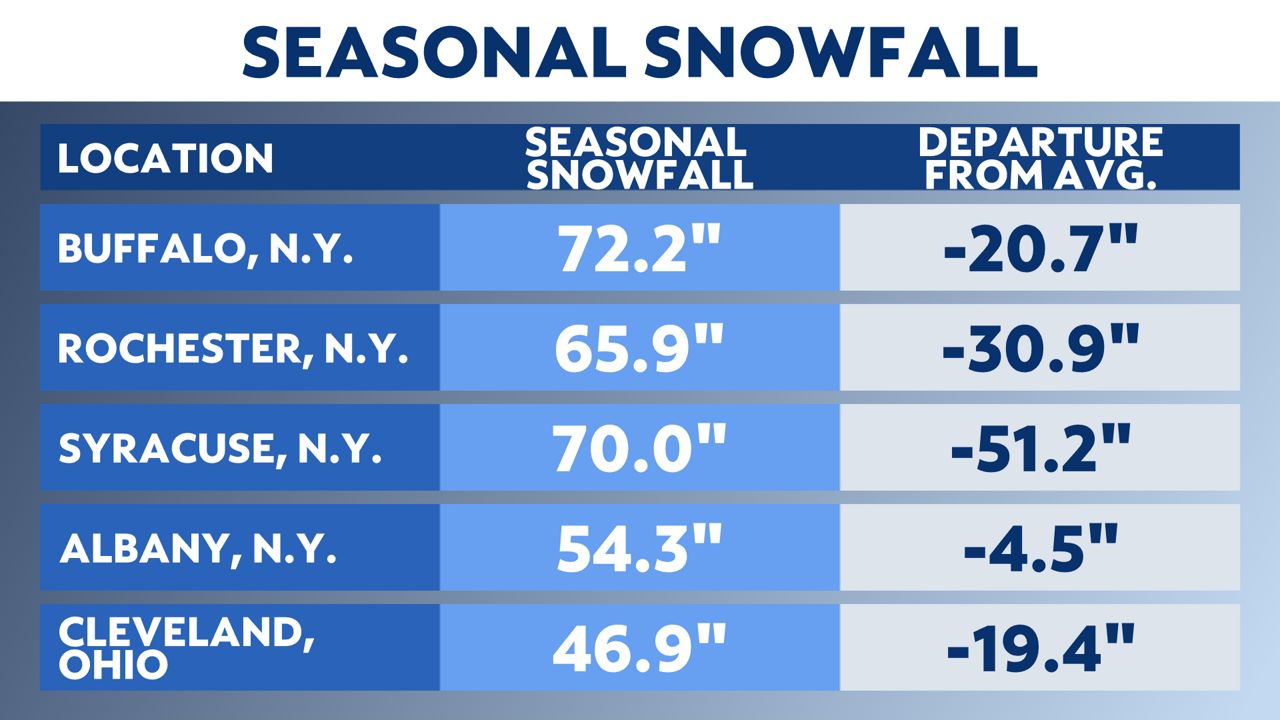 On the other hand, a few big nor'easters brought the Northeast above-average seasonal totals.
New York City saw more than a foot of snow above its seasonal average, thanks to two big snowstorms in December and February. Worcester, Mass. saw nearly six feet of snow - well above the city's typical seasonal snowfall average.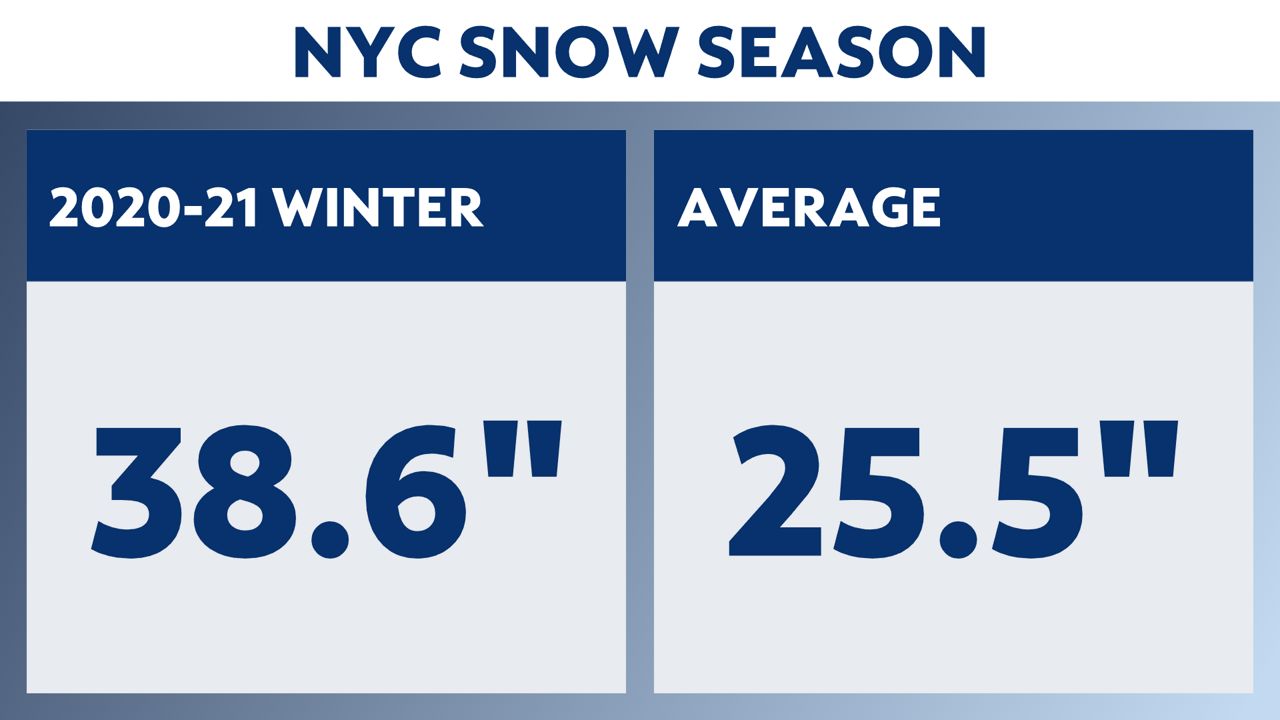 Meanwhile, a string of late season snow and ice storms brought places like Louisville and Lexington, Ky. healthy winters compared to normal, and Cincinnati picked up its snowiest winter in six years, thanks to its second-snowiest February on record.
And of course, who could forget the disastrous and highly unusual winter as far south as the Gulf Coast.
Mostly owing to the deadly and historic Valentine's Day snow and record cold event in mid-February, Texas saw an exceptionally snowy winter - at least by their standards.
Austin, for example, saw 7.8 inches of snow this winter. That's good enough for the Capital City's third-snowiest winter ever recorded, and records there date back to the late 1800s.
San Antonio saw its second-snowiest winter on record with 6.2 inches of total snowfall, and Dallas officially saw its snowiest winter in nearly a decade with 5.0 inches of seasonal accumulation.
So while some spots farther north might have missed out on some of their snow, Texas got more than its usual share of wintry weather.
Ah yes, it's finally time to reveal the winner of the inaugural Spectrum Snowball.
With a whopping 103.2 inches of snow (through April 5), Binghamton, N.Y. is your debut Spectrum Snowball champion.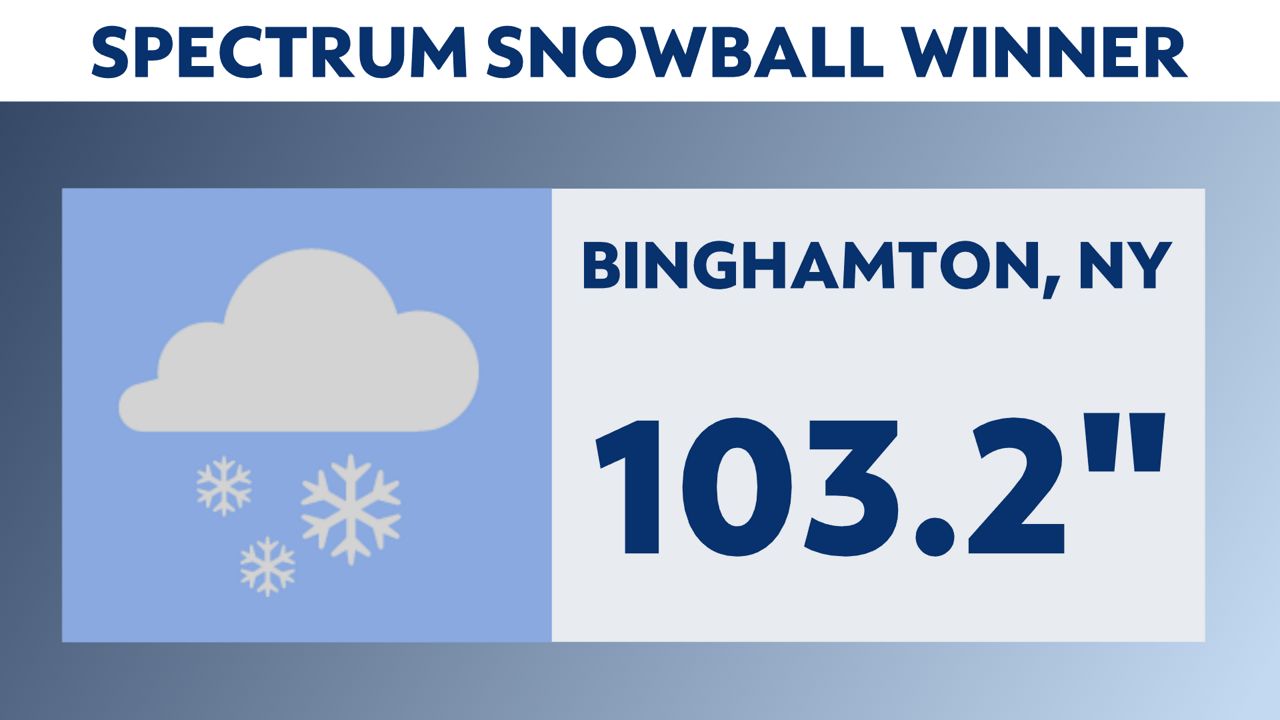 Largely thanks to a historic 40-inch snowstorm on Dec. 16-17, Binghamton got off to a fast start and never let up. While nearby perennial New York State contenders like Buffalo (72.2 inches of annual snowfall), Syracuse (70.0 inches), Rochester (65.9 inches), Albany (54.3 inches), and New York City (38.6 inches) came reasonably close, Binghamton won by over 30".
In fact, Binghamton's 103.4 inches of snowfall put it only a smidge behind Caribou, Maine (104.4 inches) for top honors for the snowiest city across the entire Eastern U.S.
Other non-New York State contenders for the Spectrum Snowball included Worcester, Mass. (70.9 inches), Youngstown, Ohio (55.0 inches), Milwaukee (47.0 inches), Cleveland (46.9 inches), and Lexington, Ky. (20.8 inches).
Our heartiest congratulations to our friends in Binghamton, and may your brown snow piles fully melt sometime this spring.