A few showers this Friday afternoon and evening will be followed by a higher chance for rain on our Saturday.
During the afternoon, a cold front is going to cross the state bringing showers, thunderstorms and gusty winds.
Expect showers to taper off overnight followed by a dry Saturday morning. Temperatures will start in the 60s.
Any sunshine we see at the start of the day will gradually get covered with clouds later in the morning. At the same time, winds will get stronger too.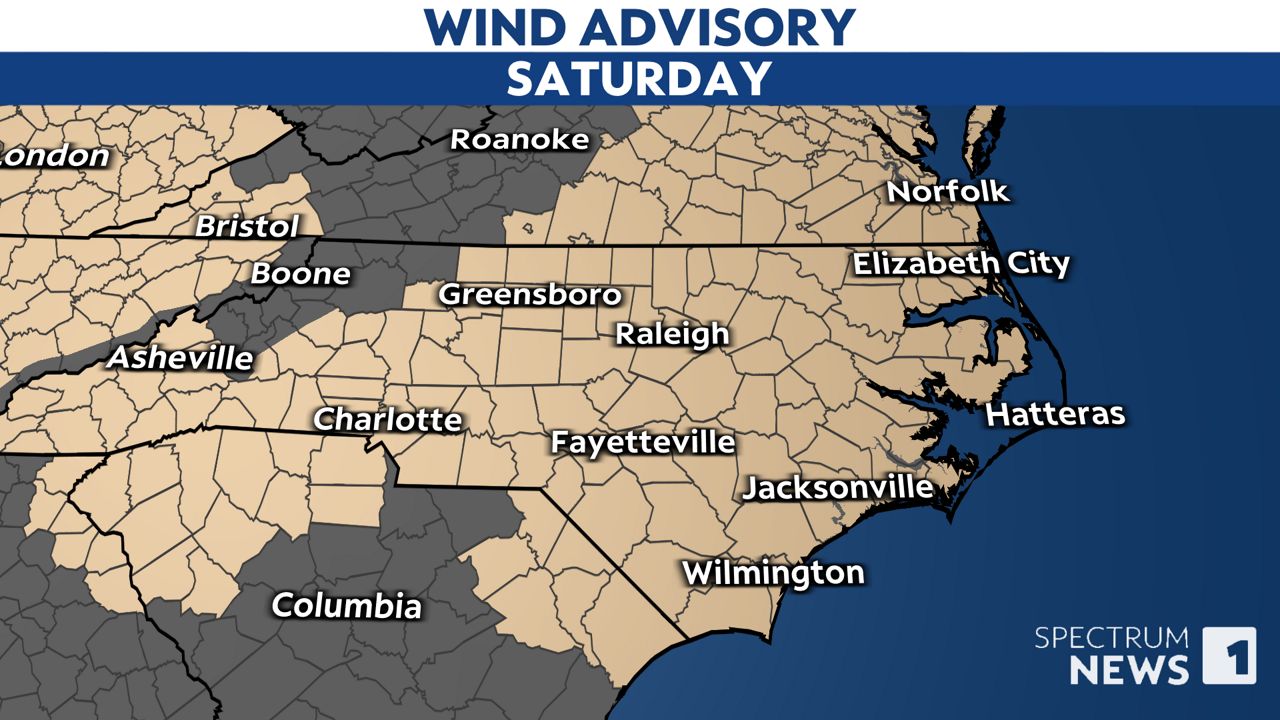 A wind advisory is in effect for the majority of the state with a potential for wind gusts to exceed 40 mph late in the morning and afternoon.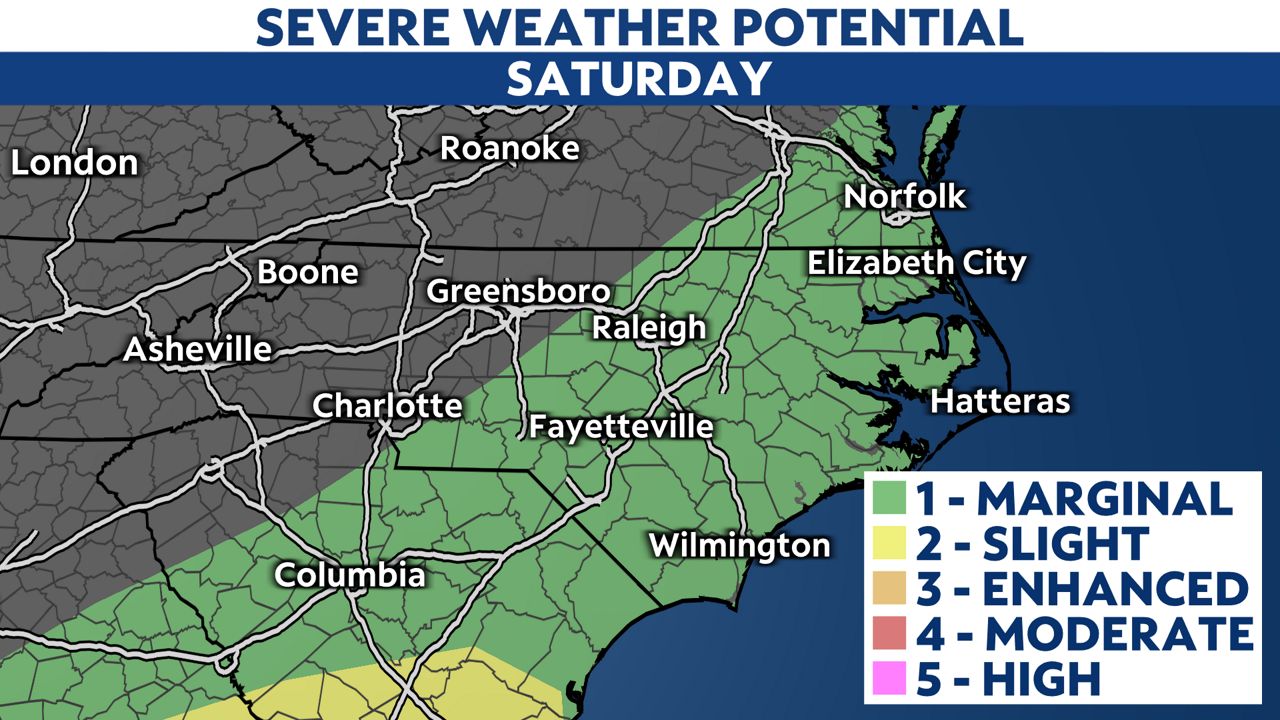 Showers and thunderstorms will move in late in the morning and continue through the afternoon. There is a marginal risk (level one out of five) for any thunderstorms to become severe.
Damaging winds and large hail are the main threats, but we cannot rule out the chance for a tornado though that possibility is low.

Temperatures will warm up to the 70s and may even approach 80 degrees at the warmest point of the day. After the rain tapers off in the afternoon, we'll see clearer skies, but it will remain windy into the evening.
Calmer winds and clearer skies are forecast for Sunday.