It's shaping up to be another nice day across central North Carolina this Tuesday! We'll just be a bit cooler than yesterday.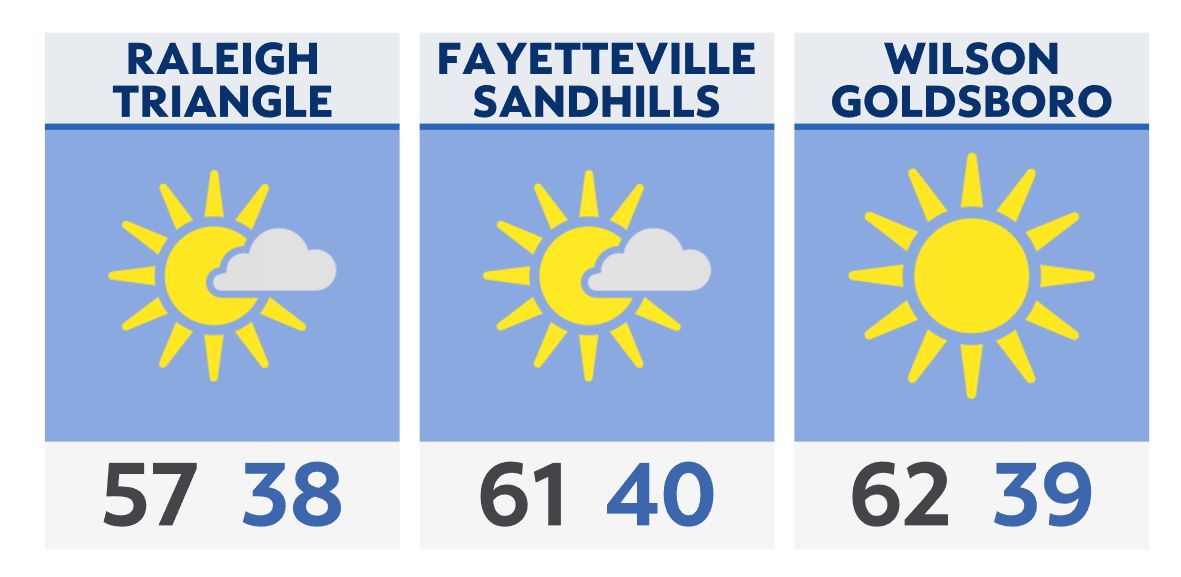 Today's highs in the 50s in the Triangle to near 60 in the Sandhills are near normal for the first full week of December.
A cold front will quickly move through the state late tonight and early tomorrow morning. It will bring a very small chance for a quick rain shower.
We'll then be breezy and cooler tomorrow. Wednesday's highs will only top out around 50 to the low 50s.