Today will be a bit more uncomfortable than the last couple of days.
Afternoon temperatures will be hotter as most locations reach highs near 90 to the low 90s.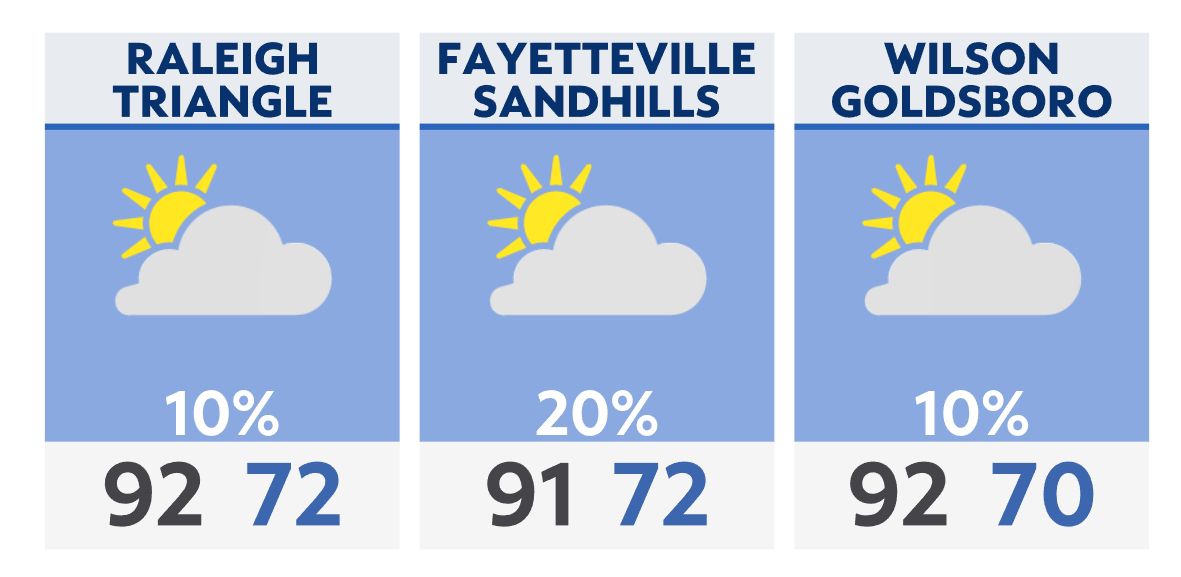 The humidity will make it feel more like the mid-90s.
Most locations will stay dry today with only a very slight chance for a brief afternoon shower.
The chance for scattered showers and storms will be higher as we head into the upcoming 4th of July weekend.
Check radar and our latest 7-day forecast | Share your weather photos