RALEIGH, N.C. -- Whether it's slow-cooked barbecue or the home-style sides that are whipped up daily, the owner of Chop Shop BBQ & Grill continues to pour his heart and soul into his cuisine.
After spending a decade serving his delicious pork barbecue and smoked chicken thighs on the NC State Fairgrounds, Hudson Moore is celebrating his first brick-and-mortar location in Raleigh.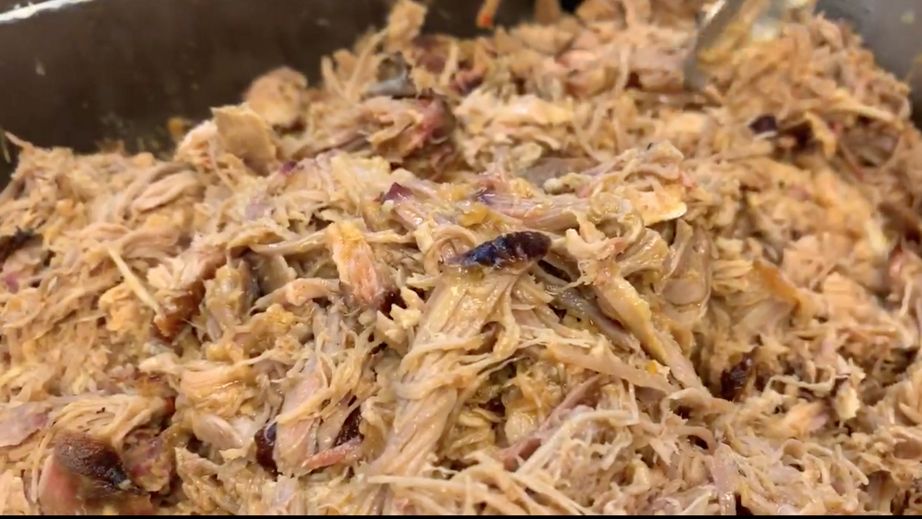 The restaurant boasts it's fast-casual dining and drive-thru window, however, it's the friendly atmosphere that Moore is most proud of.
"We want to know your name. We want you to feel at home," says Moore.
Eastern-style barbecue is the fan favorite, along with the restaurant's chicken salad sandwich.
The savory southern sides include corn salad, coleslaw and a mustard-infused potato salad.
"Being from Raleigh and growing up in Eastern North Carolina, BBQ is a real staple here. We cook it low and slow for 14 hours. We work around the clock, but it's a labor of love and we love it."
The generous portions are an added bonus for customers who are looking for a satisfying lunch on-the-go.
Moore also says the 'Chop Shop BBQ experience' is not complete unless you sample his award-winning hush puppies and banana pudding.
Hours:
Monday- Saturday
11 a.m. - 4 p.m.
Location:
210 E Six Forks Road
Raleigh, NC 27609
For more information about Chop Shop BBQ & Grill, click here.