Last year set a record for the number of named storms in the Atlantic basin. This year has not been quite as busy as 2020, but we're already running above average for the number of storms formed so far in the hurricane season.

With those stats, it may surprise you that climate scientists have not linked an increase in the number of storms to a warming climate. However, research has found an increase in stronger storms.
A study last year by NOAA found an increase in the likelihood that a storm will become a major hurricane (category 3 or higher). The study reviewed global satellite data used to estimate the intensity of hurricanes (known as fixes).
The fixes are available every six hours.
When combining the fixes into three-year periods, researchers found a 15% - 38% increase in the likelihood of a major storm.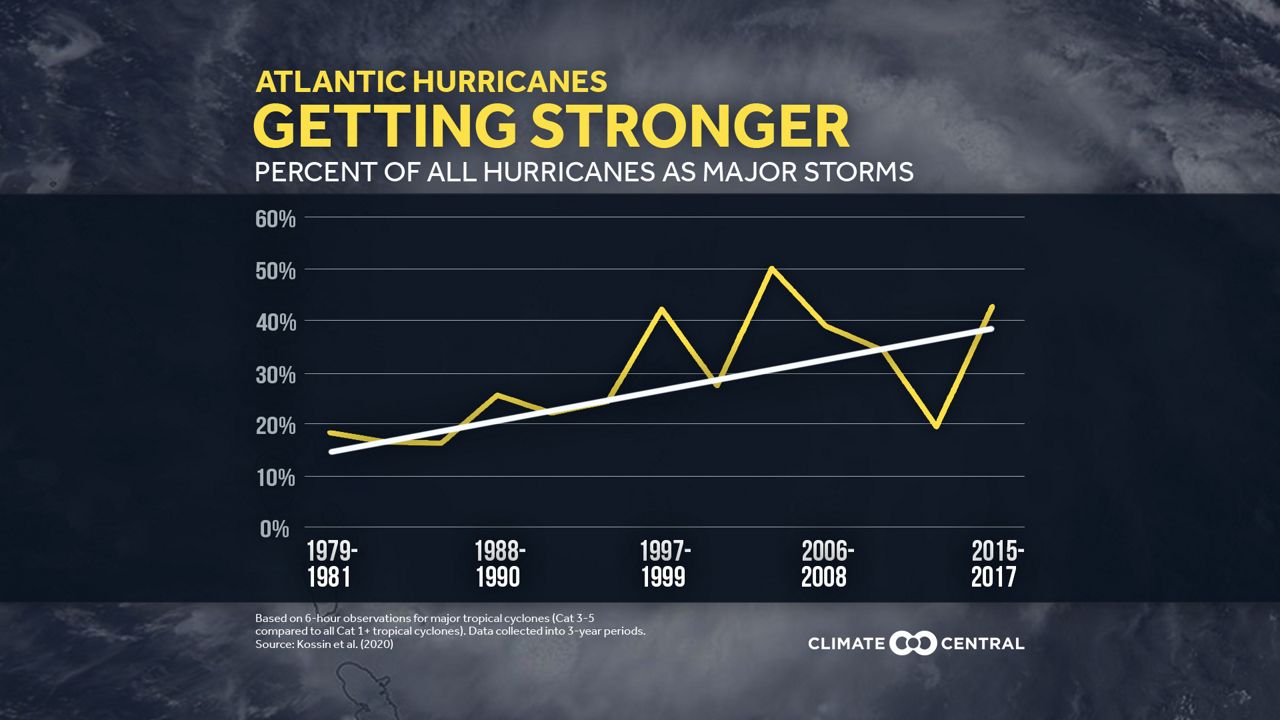 Water temperatures in the tropical Atlantic have increased around 1.85 degrees over the last century. The warmer waters along with a warmer atmosphere lead to strengthening storms, sometimes at a rapid rate.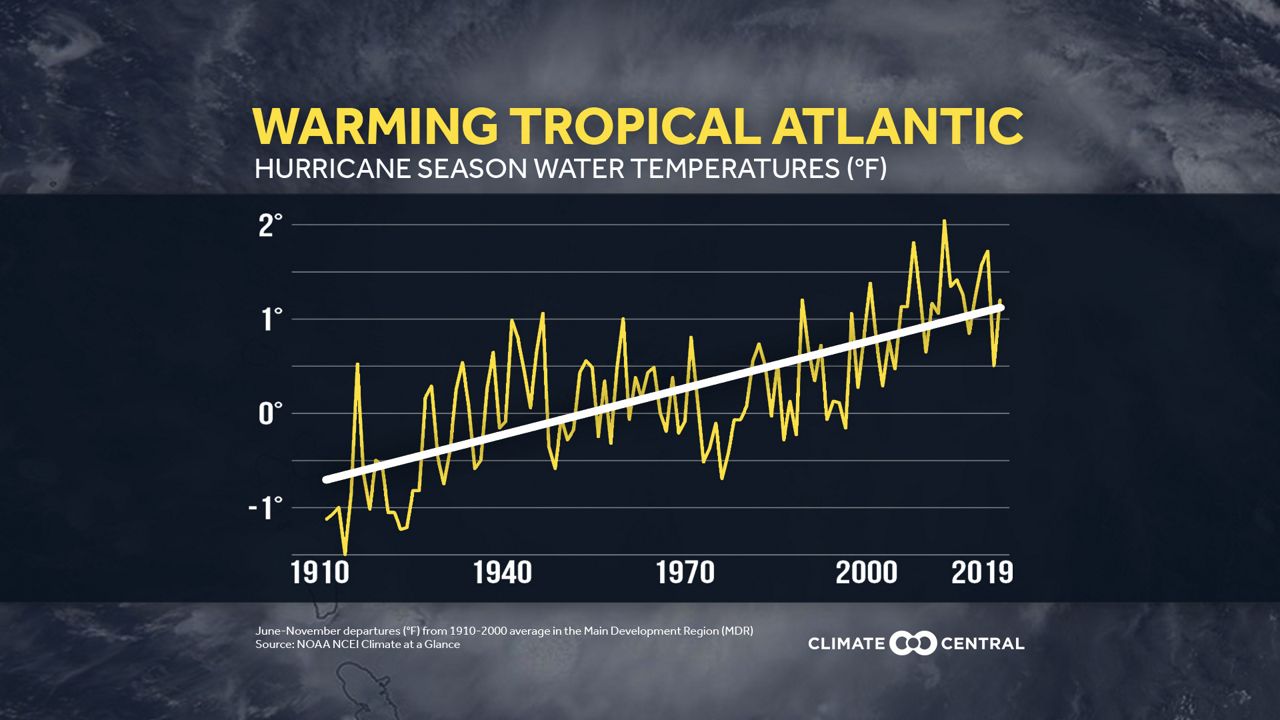 Stronger hurricanes can lead to more catastrophic wind damage and damage from a higher storm surge.
More water is also evaporating from the warmer ocean waters, leading to wetter storms and a greater risk for flooding.