It has now been 25 years since Hurricane Bertha made landfall in North Carolina, marking the start of a destructive hurricane season for the state.
Bertha was one of two hurricanes to make landfall in North Carolina in 1996. It came inland as a Category 2 storm between Wrightsville Beach and Topsail Island on July 12.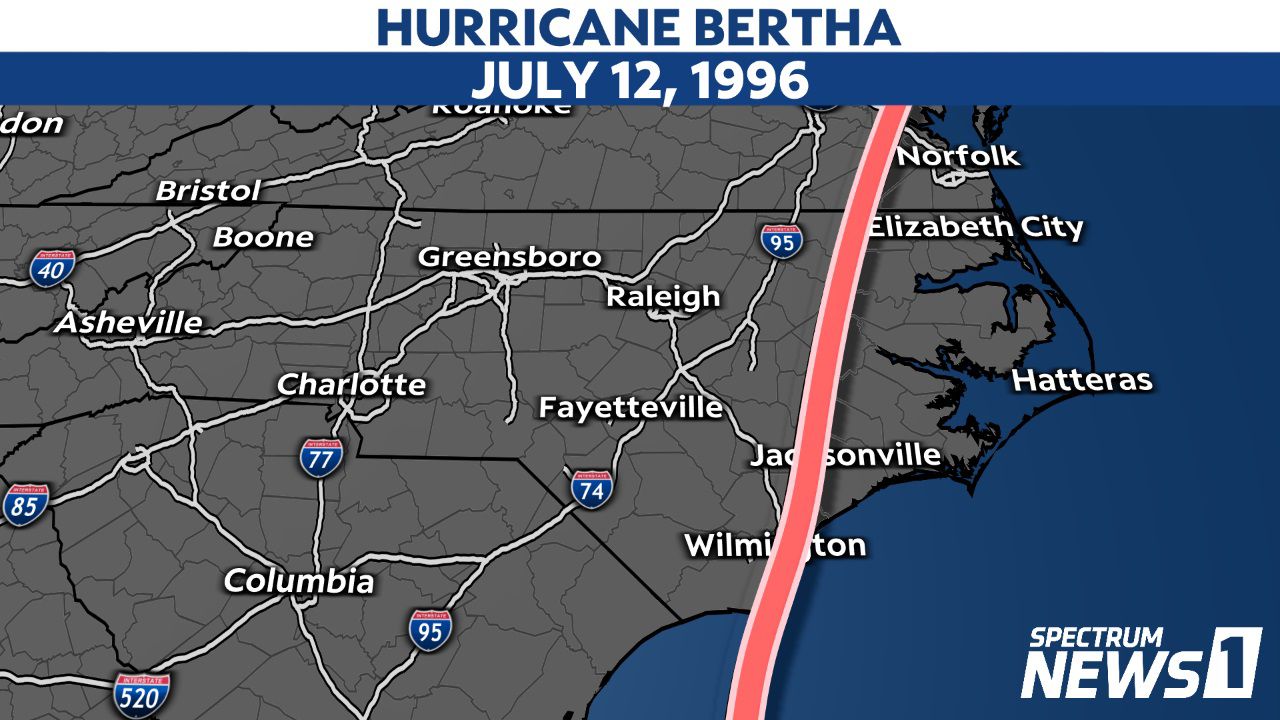 Wind gusts up to 108 mph were measured near Jacksonville. Just over nine inches of rain fell near Southport.
Before hitting North Carolina, Bertha caused damage in the Virgin Islands and Puerto Rico. It eventually created damage all the way to New England, but the most extensive destruction was reported in North Carolina.
At Wrightsville Beach, 75 feet of Johnnie Mercer's Pier was missing after the storm. The Carolina Beach Pier was completely destroyed.
Fifty homes were damaged at Topsail Beach and 25 percent of the homes at North Topsail Beach lost their roofs.
In Wilmington, Bertha damaged over 100 homes and $1 million in damage was reported to the hospital.
Despite the destruction, Bertha was not retired from the list of hurricane names. Another Hurricane Bertha struck Bermuda in 2008, and Hurricane Bertha of 2014 moved across some Caribbean Islands. Just last year, Tropical Storm Bertha quickly formed off the Carolina coast and made landfall in South Carolina in late May.
Later in 1996, Hurricane Fran made landfall as a Category 3 storm and produced hurricane-force winds as far inland as Raleigh. Fran is still the last major hurricane, or storm rated as a Category 3 or higher, to hit North Carolina.
This story has five other times that July hurricanes caused major damage in the U.S.