The heat is on this week across the state. A potent upper level ridge, which spent its time last week over the Desert Southwest, has made its way eastward. This ridge will be situated right overhead here in the Carolinas through midweek.

The result? Stifling heat and humidity.
Earlier today, Fayetteville tied their record high for the date at 100 degrees.
---
What You Need To Know
A heat wave from the Southwest has made its way to the Carolinas


Record highs will be challenged across the state each afternoon for the next few days


This heat is dangerous and can cause heat-related illness, so safety is encouraged
---
Record highs will be challenged across the state each afternoon for the next few days. In fact, quite a few locations could clip 100 for a high temperature, especially Wednesday afternoon.
Humidity levels will remain fairly high this week, as well. The heat, in combination with the humidity, will push heat index values over 105 at times and potentially even over 110 degrees.

And it's very likely we could have more heat alerts in place for Wednesday with how the heat index looks in the forecast.
This is a dangerous type of heat. This is the type of setup that can force your body to overheat very quickly, leading to the potential for heat exhaustion and even heat stroke.
If you're spending time outdoors, take frequent breaks in the air conditioning, drink plenty of water to remain hydrated and check on anyone you know who doesn't have access to air conditioning. Also, wearing light-colored clothing is a helpful way to stay cooler.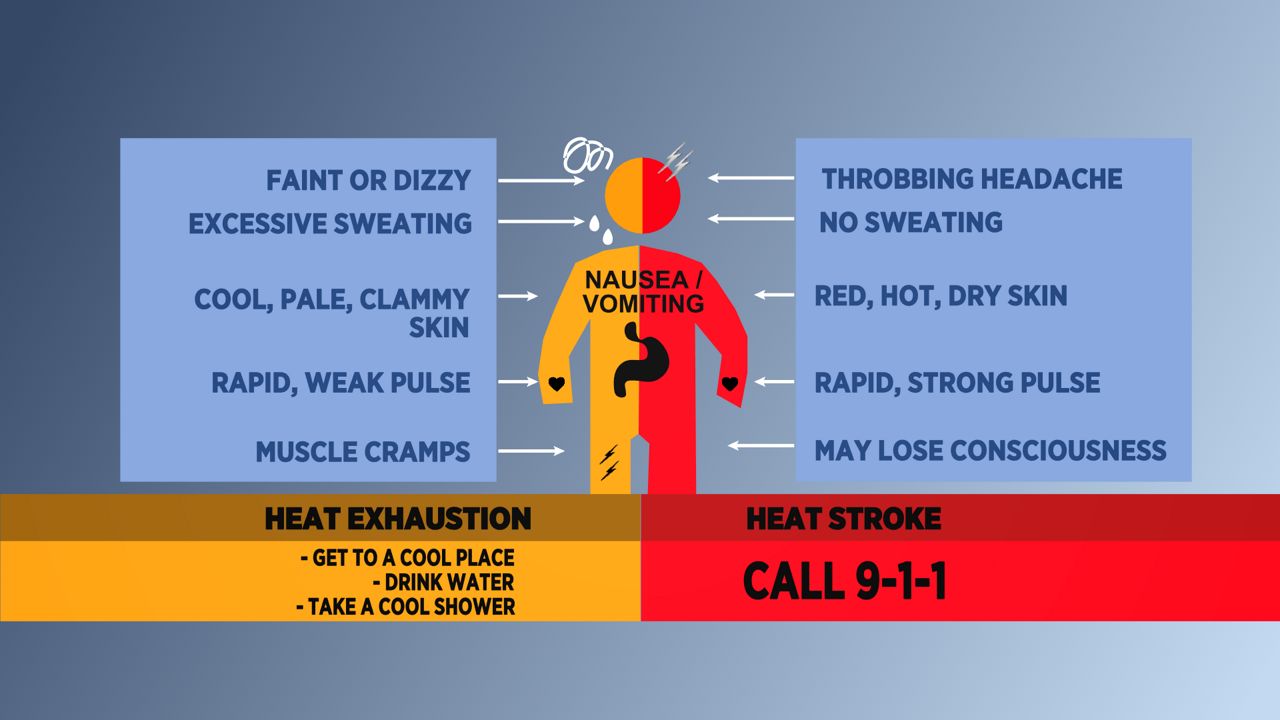 The inside of a car heats up to deadly temperatures very quickly in this type of weather. Check the backseat and never leave a person or pet in the car, even with the windows cracked.
In addition to taking care of yourself and other people, make sure your pets have access to fresh, cool drinking water, as well as shade.