Hurricanes are having big impacts on many different ways of life in North Carolina. That's especially the case for our state's farmers.
We recently spoke to Edgecombe County poultry farmer Steven Brake about those impacts. He's worked in farming most of his life and told us, "My family has been in Edgecombe County where we're from since 1704, and have a long history of agriculture."
Like many farmers, agriculture is in his blood. Brake said, "I got my passion from wanting to teach ag and people to experience agriculture from my dad."
Because of that passion, he's added a poultry learning center to his farm. It's the first of its kind in North Carolina.
Students from pre-school to college have visited to learn what it takes to be a farmer.
He tells many of those students about the role storms play in his business. Brake pointed out, "I pay attention to the weather. And we watch it religiously."
If a hurricane threatens this year, he already has a checklist to make sure he's prepared. "Do we have enough fuel? Do we have enough feed? Are the buildings secure?"
One of the biggest threats hurricanes can bring to farmers is flooding.
While Brake's farm is on higher ground, he says flooding can still be a problem. "You go a mile and half in any direction we can have anywhere from six feet of water, so therefore we're locked in."
When that happens, he relies on help from nearby farm families. "We have relationships where we can bring stuff in locally that's close to us where we can supply what the bird needs."
That plan may be needed more and more as hurricanes produce heavier rain.
We also spoke with Hans Paerl, the Kenan Professor of Marine and Environmental Sciences at the UNC Institute of Marine Sciences in Morehead City. Paerl has been reviewing rainfall records from storms that have hit the state since the late 1800s.
He told us, "We were just struck by how clear it is that the last 20 years or so have given us some of the wettest storm events that we've had."
Paerl says wetter storms can be directly linked to a warming climate. "One thing we know is the oceans are warming up. There's a clear record there. And with warmer water, you're getting more evaporation of water back up into the sky."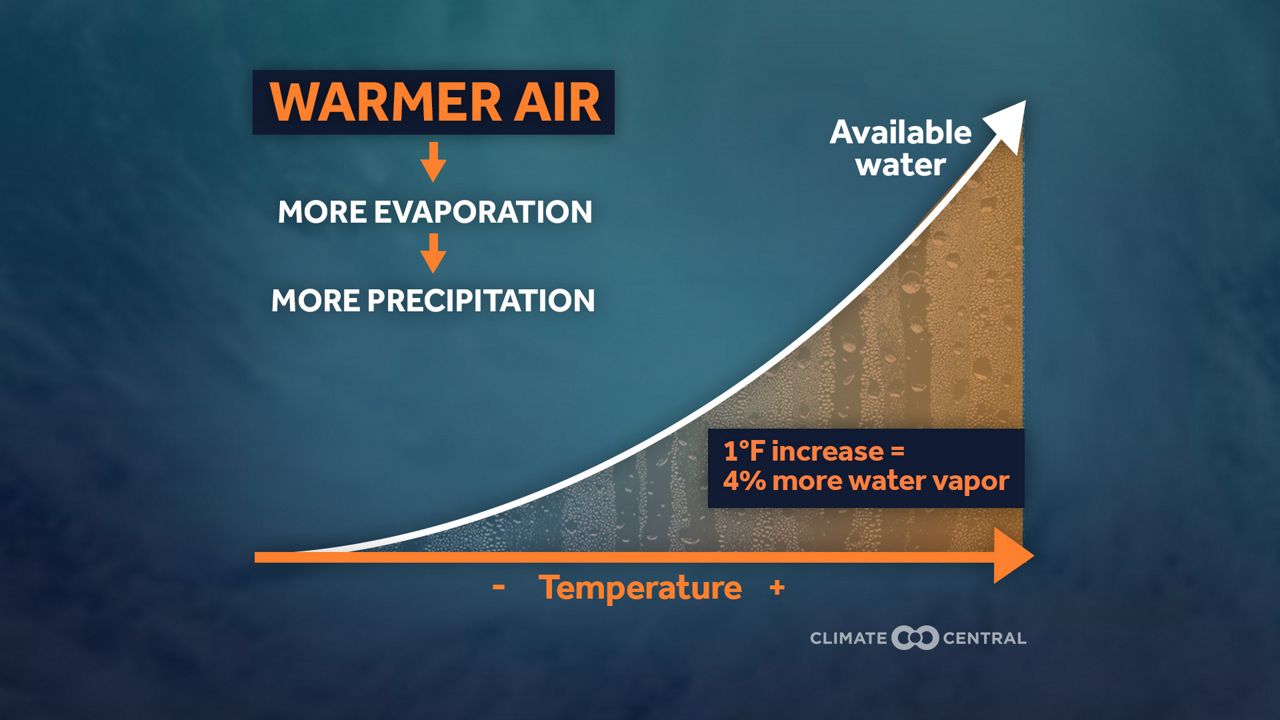 There is also evidence that hurricanes like Florence in 2018 are stalling more frequently. That just adds to the many challenges farmers face from the weather.
Brake said, "Snow is a challenge. Heat is a challenge. Thunderstorms are a challenge. "
Numbers provided by the North Carolina Department of Agriculture and Consumer Services suggest Hurricane Florence took a huge toll on agriculture in the state.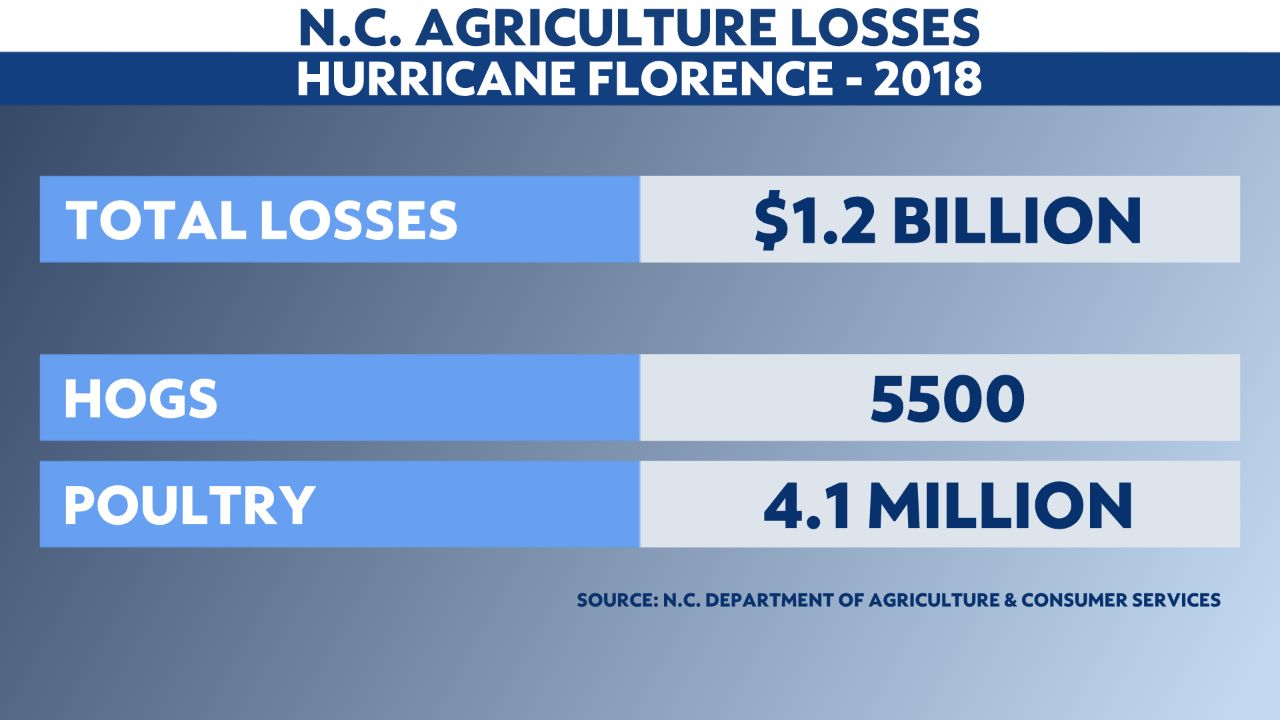 Much of the monetary losses were attributed to crop loss.
A spokesperson for the N.C. Department of Agriculture and Consumer Services pointed out that many farmers were able to minimize livestock losses during Florence by bringing their animals to higher ground.