CARY, N.C. – La Farm Bakery has been around for more than two decades and offers customers a taste of France. Ingredients that are sourced from the Tar Heel State are at the heart of the business, even down to the wheat that's used in the flour.
What You Need To Know
The first La Farm Bakery location opened in 1999 in Cary
The bakery's owner prioritizes local ingredients, including wheat that's grown and milled in N.C.
La Farm now has five locations and employs about 140 people
"I think the magic of the smell makes people want to have more," Lionel Vatinet, the owner of La Farm, said. "When we do bread we say, 'When you're sleeping, we're baking.' So it's fresh every day."
Vatinet knew he wanted to be a baker at the age of 16.
"Education in France, when you were 16, you have two choices. You either go for a trade, or you go and continue the cycle of academics. I tried academics, and it didn't work for me. I tried different trades, and the one that I fell in love with was baking," Vatinet said.
Vatinet opened the first La Farm location in Cary in 1999. He especially loves making bread and over the years, he's committed to sourcing local ingredients. One of the flours he uses is made from wheat that was grown about 70 miles away in Pinehurst and then is milled in Asheville.
"A big part of it is the education we do every day. When a customer comes through our door, we let them know where everything comes from. We care for the tradition to create a beautiful loaf of bread," Vatinet said.
He says the Tar Heel State has so much to offer, and he wants to highlight its resources by working closely with suppliers.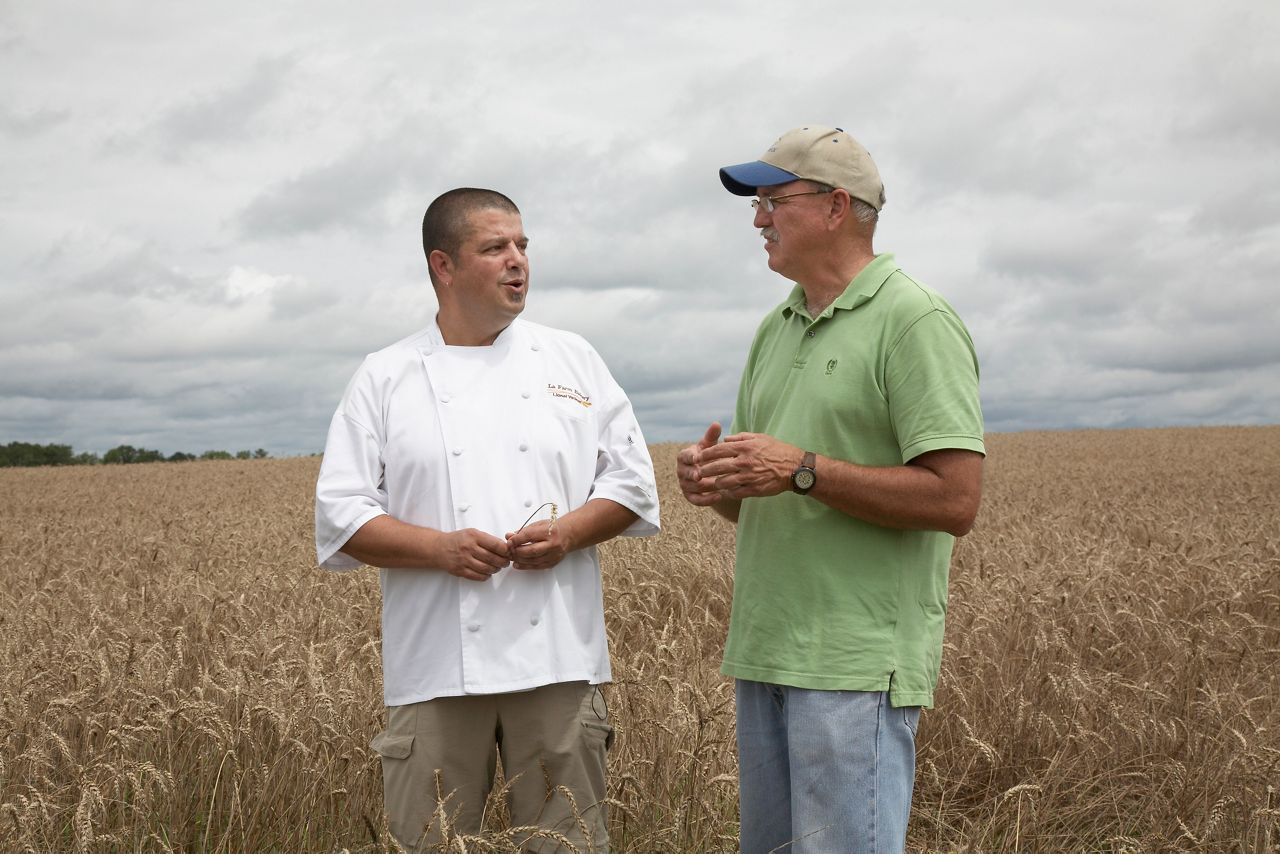 "We work with the farmers. We work with the millers. We are very intimate with them. They are in our surroundings. We don't go to seek it very far away, because we are looking to have such a richness in the agriculture where we live here in North Carolina. It's amazing, and people don't know," Vatinet said.
La Farm also uses local honey and seasonal produce, because Vatinet believes in the power of eating what's grown in your own backyard.
"This is me saying I believe what is for your human system, what is grown in your area, what we breathe and walk on every day is going to help with fighting maybe disease or whatever the case may be because it's from here," Vatinet said.
Vatinet has been honing his craft for 40 years. He must be doing something right because La Farm now has five locations. He's optimistic about expanding even further, but he's not in a rush because he believes quality is more important than quantity.
"I'm so happy to have done this for so many years and continue to enjoy it. I didn't have to choose something else or reinvent myself. I can do nothing else, by the way. It's baking. But every day, it brings me a lot of joy and to bring the joy to [customers] is very important too," Vatinet said.
La Farm Bakery employs 140 people. Their Piedmont Whole Wheat bread is also sold at about 50 Whole Foods locations across the Southeast.