BOONE, N.C. — Becky Christhilf works at My Best Friend's Barkery.
She moved to the mountains years ago from Virginia to work at the ski resorts. That's when she fell in love with Banner Elk and started her second job at the barkery.
What You Need To Know
The Woolly Worm festival brings people in from all over the world
The worm that raced up fastest made this year's winter prediction
This year's prediction has been made
She bonds with people over their pets, one of the best jobs in the world.
"It's just a very homey feeling you know," Christhilf said.
It's a homey feeling that attracts people all over the world to Banner Elk. It's events like the Woolly Worm Festival that keeps them coming back.
"Banner Elk definitely benefits a lot from it," Christhilf said.
According to mountain folklore, the annual Woolly Worm race predicts snowfall. There are 13 segments to a Woolly Worm and 13 weeks of winter. When a winner is crowned, the color of each segment of the worm predicts the winter weather.
A black segment means below-average temperatures and snow. Dark brown is below average. Light brown is above average. When a segment is black and brown at the same time that means frost.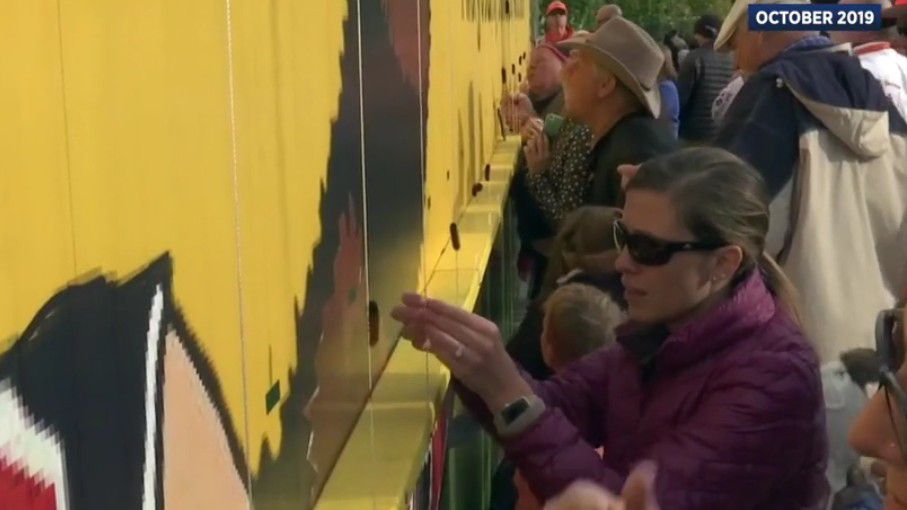 "Snow, when it comes to ski season, that's huge for us. It's gigantic," Famous Toastery Founder Brian Burchill said.
The Famous Toastery sees people coming in from all over, looking for something different. Its strawberry cream cheese stuffed French toast is a big seller. Burchill moved here from New York 17 years ago to open this business.
"Going from the foliage to the snow right away, it's just going from one panoramic scene to another right away, so it's great for business," Burchill said.