DURHAM, N.C. — Saltbox Seafood Joint has been a Durham staple for almost a decade. It's clear that Ricky Moore, the owner and chef, takes pride in what he does. However, many people may not know how his time in the Army inspires him in the kitchen.
"We learn order in the military. We learn procedure. We learn that if you keep things in order the outcome of the mission being successful is eminent. One of the things you see here is that all my ingredients are in order," Moore said.
Chances are, if you ask Moore about the secret to running a restaurant, he'll likely mention the training he had in the Army.
"The principles, the honor, the behavior, the courtesy, it transitions into what I do as a restaurateur," Moore said.
His restaurant features seafood sourced right from North Carolina.
"The restaurant or the concept is not meant to be complicated. It's meant to be straightforward," Moore said. "It's very simple, but we want to showcase those native species that we have on our coast."
"Traditionally people go to a seafood place, and they want flounder, shrimp and oysters. We go a little bit beyond that. We kind of directly speak to the seasonality of seafood here in North Carolina so you will see things like bluefish, mullet, mackerel, amberjack, triggerfish and spadefish. All these things you don't typically see on a menu," Moore said.
Moore loves cooking comfort food, and it reminds him of meals he served as a food service sergeant.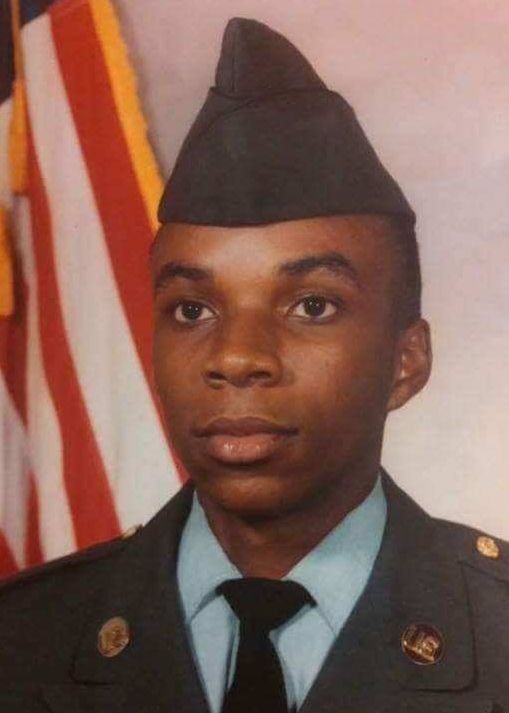 "It was harsh, man. You had to talk to your loved ones and everyone is at home hanging out and having a barbecue or cookout and all of a sudden you're here," Moore said. "So you have to find some sort of comfort someplace and where do you go? You go to the dining facility. You go where someone is cooking something delicious, and maybe on the menu there is meatloaf and mashed potatoes and now you feel a sense of, OK, I feel better now. Now I can carry on with what I need to carry on with what I volunteered to do."
He was in the Army for seven years, and to this day he takes his job in the kitchen very seriously. But don't let his discipline fool you. The place that brings him joy and purpose is wherever he's surrounded by stainless steel appliances, pots and pans.
"Just to be able to wake up every day and go find wonderful ingredients and go source ingredients from people who care about the food as much as you do and then cook it and then serve it to folk who appreciate what that is. Oh man. That's real," Moore said.
Last year on Veteran's Day, Moore served up a military-inspired dish. He took the well-known chipped beef recipe and put a seafood twist on it. He said he's still working on what special recipe he will serve up for Veteran's Day this year.
Saltbox Seafood Joint is located at 2637 Durham-Chapel Hill Blvd., Durham, NC 27707.