WILMINGTON, N.C. — Rather than ending up in a sterile and unfriendly environment, children who have suffered abuse or trauma on the coast find themselves at the Carousel Center — a nationally accredited child advocacy center.
When there is a report or concern of abuse, law enforcement and the N.C. Department of Social Services are the first on the scene, but their immediate goal is to get the child somewhere they will feel comfortable and safe, opening up about what they've potentially experienced.
"When a community buys into a child advocacy center model, what they're saying is 'we want a place that is for children, by children, about children,' so that when these terrible things and these very great worries have to be discussed, they're in an environment that feels more like it was made for them, and they feel comfortable," Amy Feath, the executive director of the Carousel Center, said.
The Carousel Center team emphasizes how important it is for a child coming into the center to see friendly faces and adults who want to help them rather than harm them. They employ many tactics to make kids feel at ease, from murals on the walls, to blankets, stuffed animals, snacks, toys and even a service dog.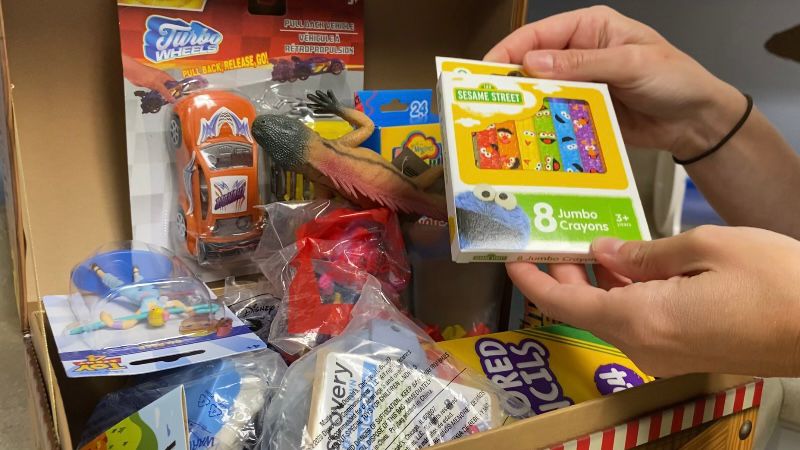 Gina Warren, a child therapist at the center, said their focus is on transparency and being completely open with the child about what the appointment will consist of and how the process will run.
"We spend a lot of time in rapport building and getting to know that child and really giving them a safe space to say what has happened to them ... that way they don't feel intimidated walking away from their caregiver the first time to go talk to a stranger into some strange room that they don't know where they're going," Warren said.
Children and their families who come to the Carousel Center are typically there for two to three hours at the minimum, and many return for continued therapy after the initial appointment.
The center works hand in hand with law enforcement in the effort of doing what's best for the child. It's important to note that not every child that comes to the center has been abused, it's just the first stop in determining the extent of the situation and how to move forward.
"We are not about seeking child abuse, we are about seeking the health and well-being of children, and I think that's something that every adult in our community in the Cape Fear area can get behind," Feath said.
Child abuse can often hide in plain sight, but centers like this all over the state reach children in 80 of North Carolina's 100 counties. The Carousel Center serves Pender, Brunswick and New Hanover counties, opening its doors to 500 children each year.
"We don't often see the results of the seeds we plant with kids, but it's really important to know that no matter what happens when we leave here, that we have heard them, that we have created a space that didn't judge them, that supported them and held that right here with them," Julie Ozier, the center's forensic interviewing supervisor, said.