CHARLOTTE, N.C. — For the last six years a Charlotte family has transformed their backyard into a huge haunted maze for Halloween.

"I just kind of use my imagination," Brandon Stoff says. "Gives me something to do, do something for the community, and make the house the creepiest in the neighborhood."
Stoff has spent the last few weeks transforming his backyard into a huge haunted maze again this year.

A few years ago he met Derek Robinson, who has since helped him put it all together.

"Being able to see people come in and just kind of wanting to continue to go through it multiple times, I think that's kind of the rewarding part," Robinson says.

With COVID-19 still around, both men are working to make sure they keep attendees safe.

They are requiring those who come through to wear a mask, they will be monitoring how many people go in at a time, and they won't have performers inside the maze this year.
Both men wanted to make sure this maze still happens, because this will be its final year in Stoff's backyard.

"I'm sad, but I'm very excited for the future in knowing that we're going to go big," Stoff says.

Stoff and Robinson are hoping to find an investor and a space in Charlotte so that this backyard maze can be a permanent fixture here in the city.

"You only have Carowinds," Stoff says. "I mean, you have some local farms that are 35 to 45 minutes away, depending where you're at in Charlotte, but there's nothing really in the Charlotte area."

Until then, they are hoping to give folks something to look forward to this Halloween season.

"This year 2020 has been kind of awful," Robinson adds. "So, to be able to give back a little bit to the community and to be able to do something that people would appreciate, I think means the world to us."

The haunted maze is located on Spring Point Lane in the Riverwood neighborhood of Charlotte.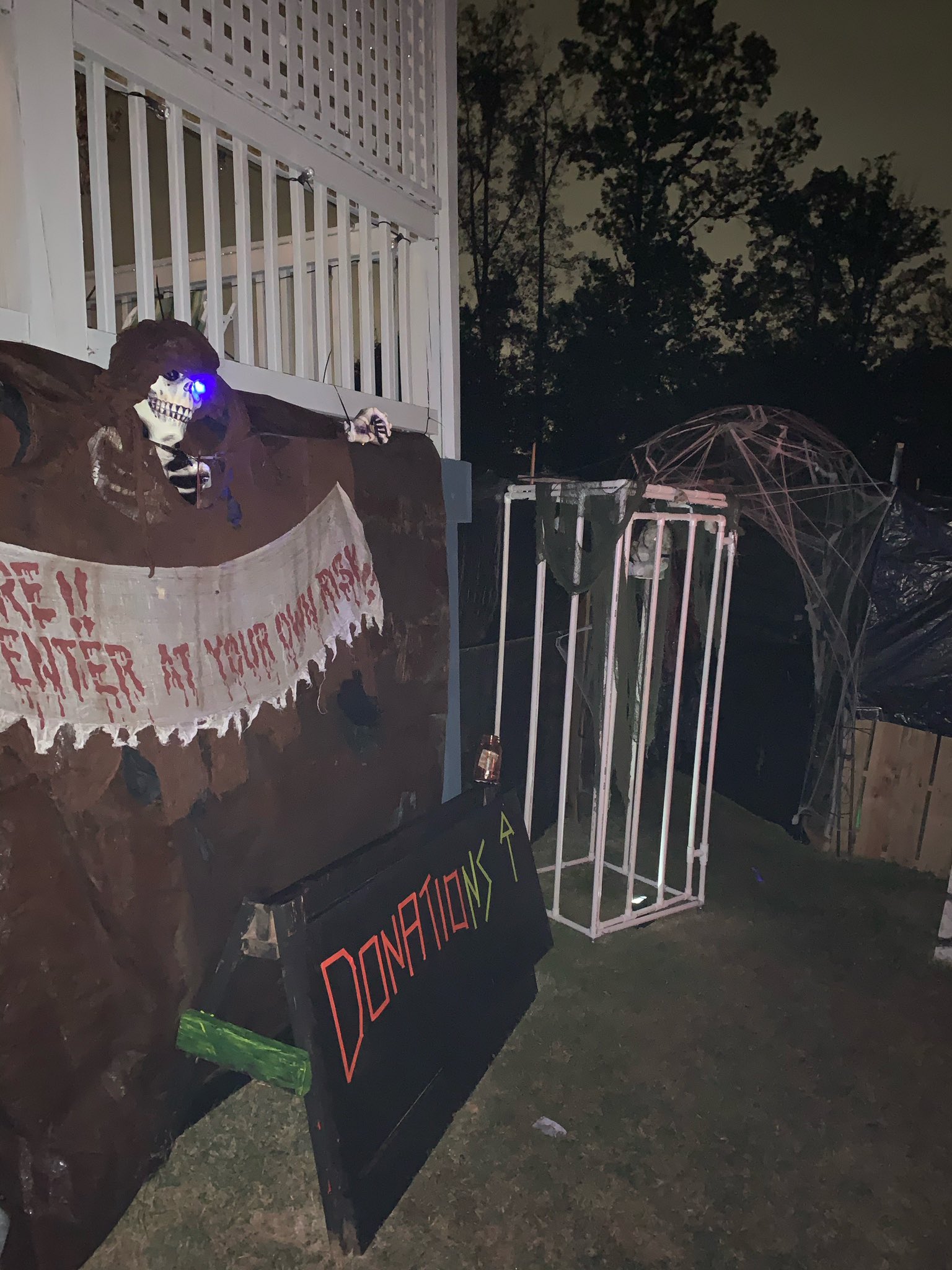 Riverwood Haunt will be open to the public this Thursday, October 29 through Saturday, October 31 from 7:30 p.m. to 9 p.m. on Thursday and 7:30 p.m. to 10 p.m. on Friday and Saturday.

Admission is free, but they are accepting donations that will go toward finishing up the maze.
The Gofundme.com site is not managed by Spectrum News. For more information on how the site works and the rules visit http://www.gofundme.com/safety.