CASWELL COUNTY, N.C. — An animal sanctuary in Caswell County that rescues disabled animals has been able to keep a pig healthy and alive after veterinarians said she would not make it.
Kristin Hartness and Jay Yontz run Ziggy's Refuge Farm Sanctuary. They rescue animals with special needs.
About 6 months ago, they flew to Miles City, Montana to rescue a pig they named "Hannah Montana." At the time they rescued her, she was just days old.
When they first heard about Hannah, the couple was in no position to take in another animal after just previously taking in a few others. But, after receiving a donation of a "Hannah Montana" blanket, the two believed it was a sign.
Hannah was born with two extremely deformed back legs, making it almost impossible for her to walk. Many veterinarians told the former owner that Hannah had no other option but euthanasia.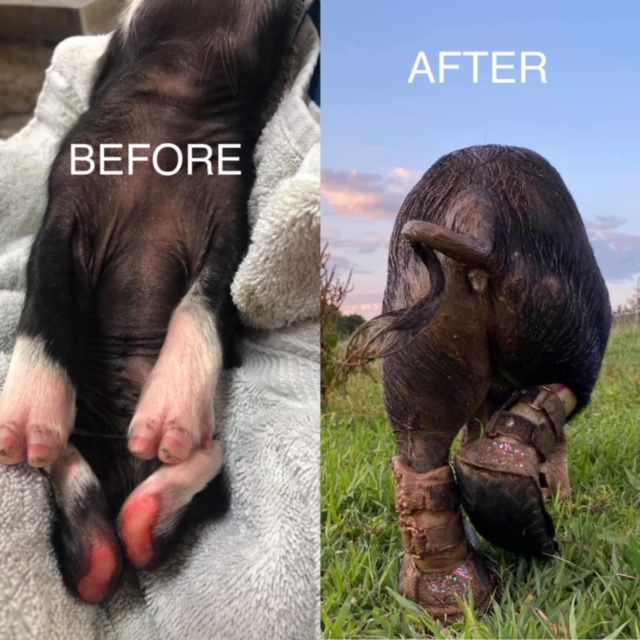 Kristen and Jay weren't going to give up on the little one, so they took her in and tried their best.
It's been six months now and Hannah is doing well. She is now able to walk because the two learned how to make prosthetics.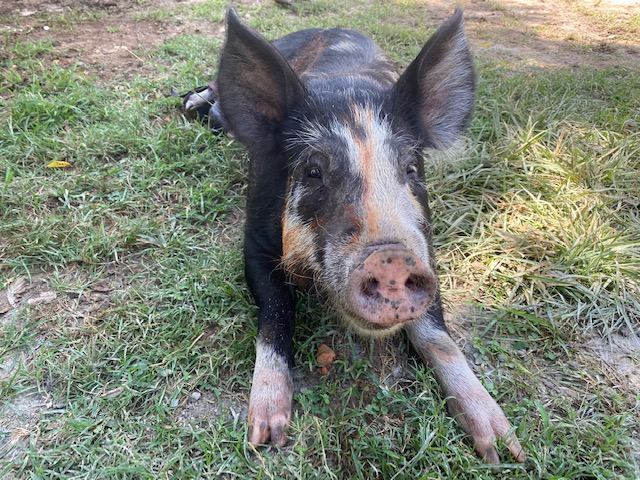 "When we've taken an animal, especially a special needs animal, it's all about the quality of life. You don't have to be able to walk to have a good quality of life, all you need is stimulations, you need to be happy, comfortable, all of those things," Hartness said.
This new talent of theirs was learned due to COVID-19. They used to travel to D.C. to pick up prosthetics from a friend who makes them for a living.
"It's very tricky, it's detailed work, thank god I have Derrick to kind of walk me through it cause he's unbelievable. Yeah, we've been able to do well," Hartness added.
Hannah weighs around 100 pounds right now and has grown a lot in the last six months. This means Kristen and Jay have to make Hannah new molds almost every couple of weeks.
Hannah could end up weighing around 400 pounds.
"Unlike most special needs animals, they're usually more relaxed, but Hannah is wild, she's absolutely crazy, she's high energy, and she's everywhere all the time, so she really wears through everything fast," Hartness said.Among 30 pigs and 60 other animals, who many of them are disabled, Hannah is fitting in well and thriving.
That's what Ziggy's Refuge has been able to provide for her and so many other disabled animals - a life they otherwise wouldn't have.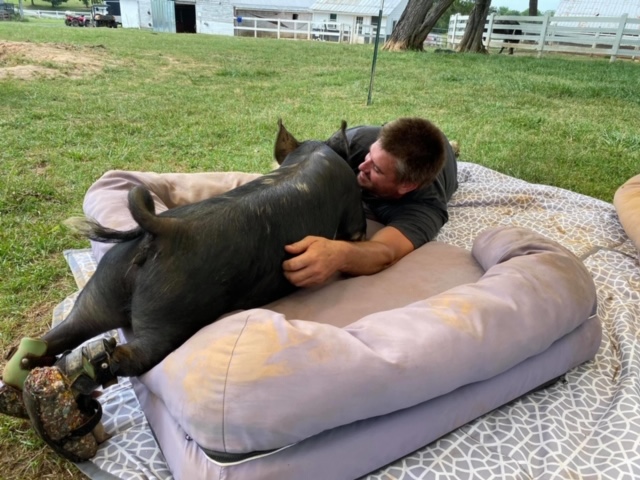 If you'd like to donate to Ziggy's Refuge Farm Sanctuary you can visit their Facebook page.