A significant winter storm is moving across the state, but it won't be like last year.
---
What You Need To Know
Temperatures continue to plummet across the state


Rain, freezing rain, sleet and snow today


Frigid temperatures expected through Saturday in North Texas
---
This storm will be significant, but it will differ from last year's major winter storm. It will not be as cold or last as long, and snow totals will be less and not as widespread. It also won't affect as many Texans.
However, this storm is having more of an ice impact, creating hazardous travel conditions.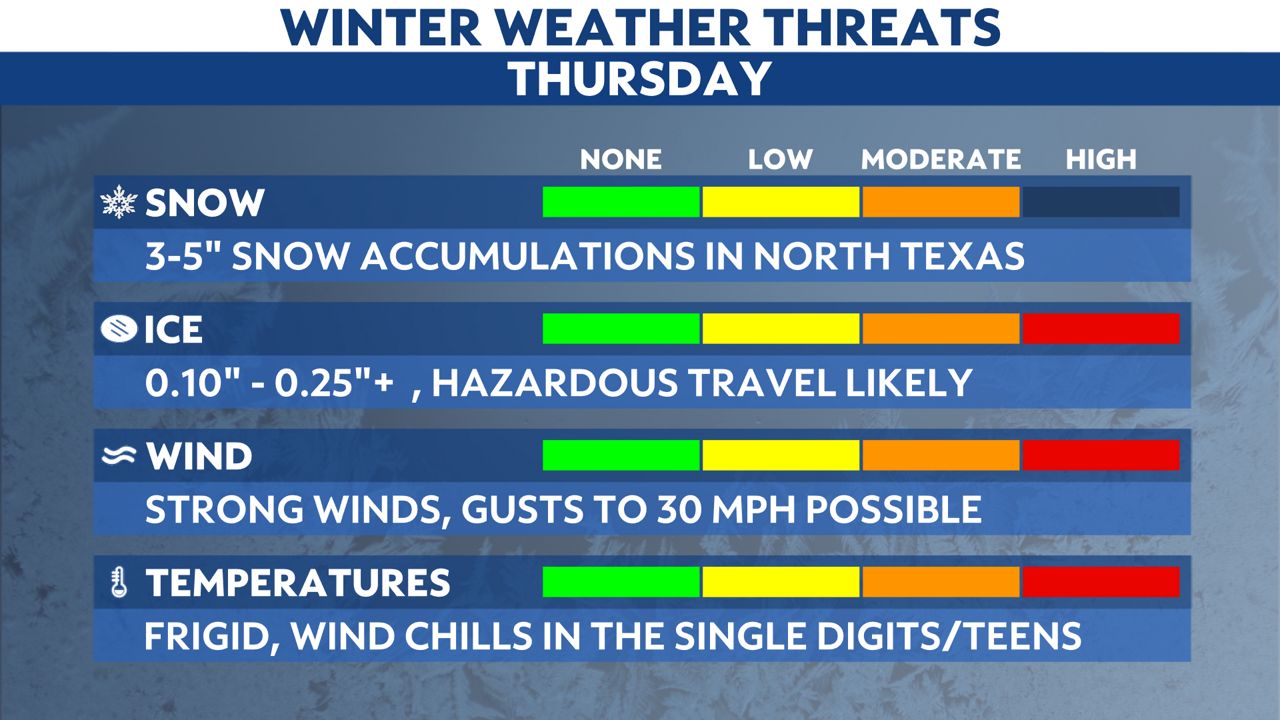 North and Central Texas are under a Winter Storm Warning, with Winter Weather Advisories around the fringe.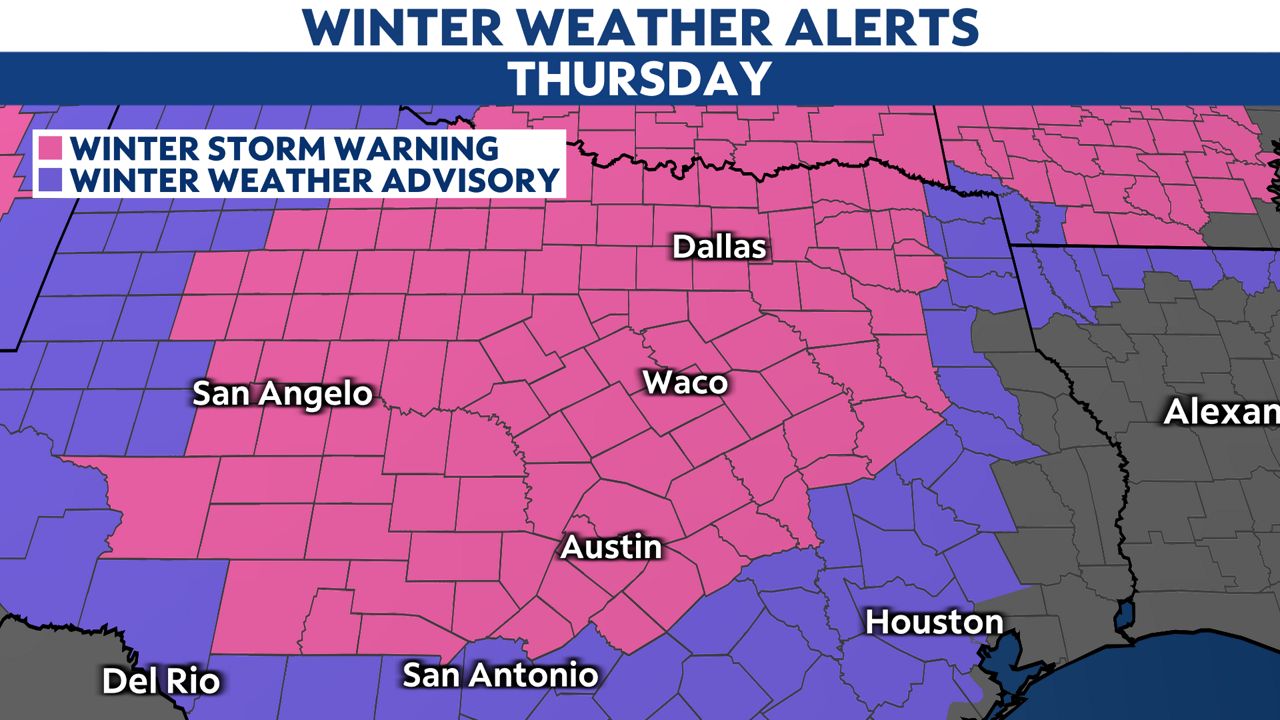 Now that temperatures have fallen below freezing from Central Texas to North Texas, a wintry mix of freezing rain and sleet continues Thursday. Snow is also being reported in and around North Texas up to the Red River.
In addition, winds will gust up to 30 mph with wind chills only in the single digits and 10s.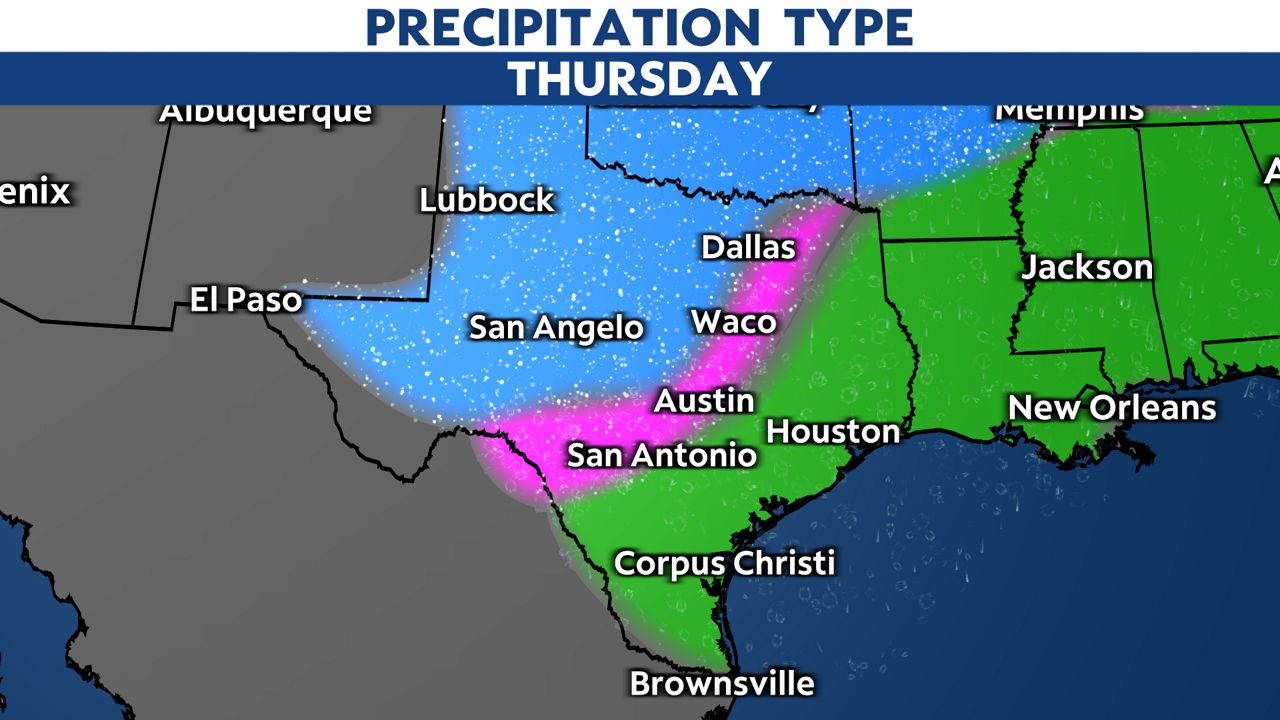 The precipitation should wrap up late today, but below-freezing temperatures will stick around until Friday afternoon in Central Texas and through Saturday in North Texas.
Significant ice accumulations could reach a quarter of an inch or higher across North and Central Texas, leading to dangerous driving conditions, tree breakage and some power outages. Snow accumulations are also starting to pick up in the metroplex.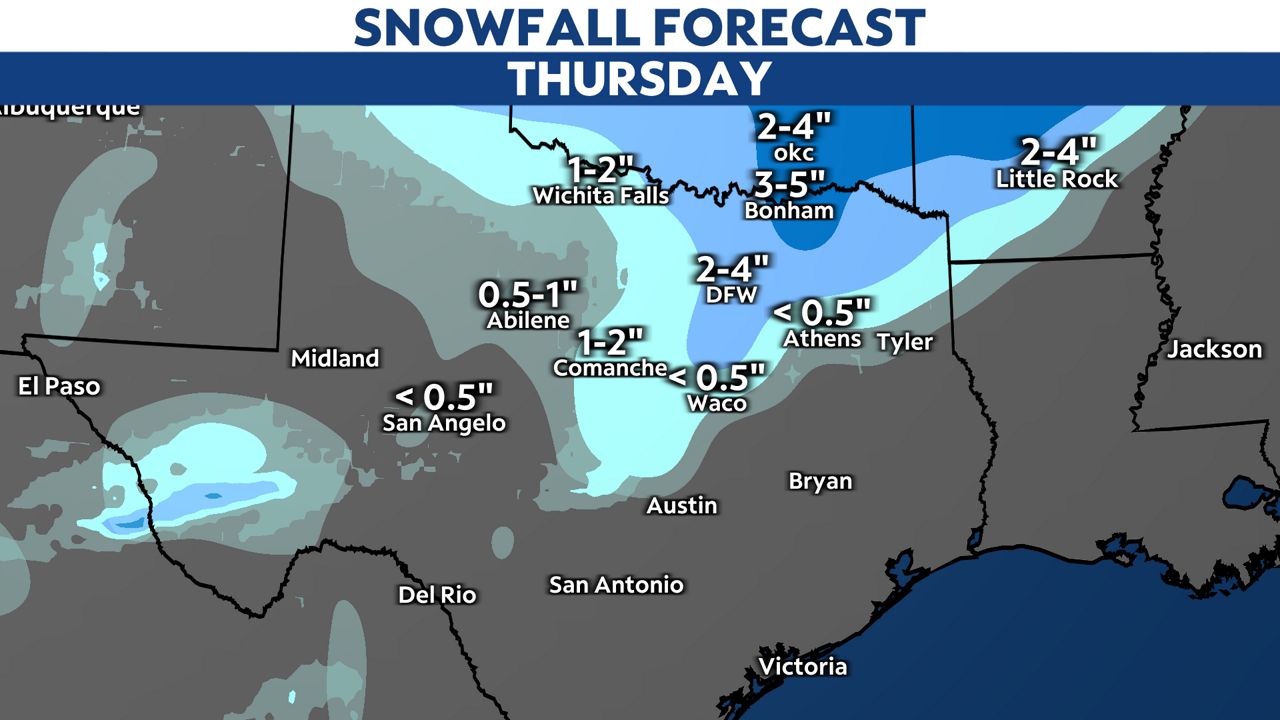 Here are some actions you can take to be prepared.
Winterize your home and vehicle
Make sure you have a full gas tank in your vehicles
Protect your pipes
Check in with neighbors to make sure they have an emergency plan and are safe
Bring your pets inside the house and give them a warm place to sleep
Sign up for weather notifications from the Spectrum News app