Tropical Storm Nicholas is slowly making its way out of the Lone Star state as the last feeder bands cycle through near the Texas-Louisiana border.
Just before 1 a.m., Hurricane Nicholas made landfall as a Category 1 storm 10 miles west of Sargent Beach, Texas, packing winds of 75 mph and gusts over 90 mph as it crashed in.
The effects of Nicholas were seen far and wide across southeast Texas with heavy downpours, fierce winds, widespread flooding and a storm surge up to 5 feet.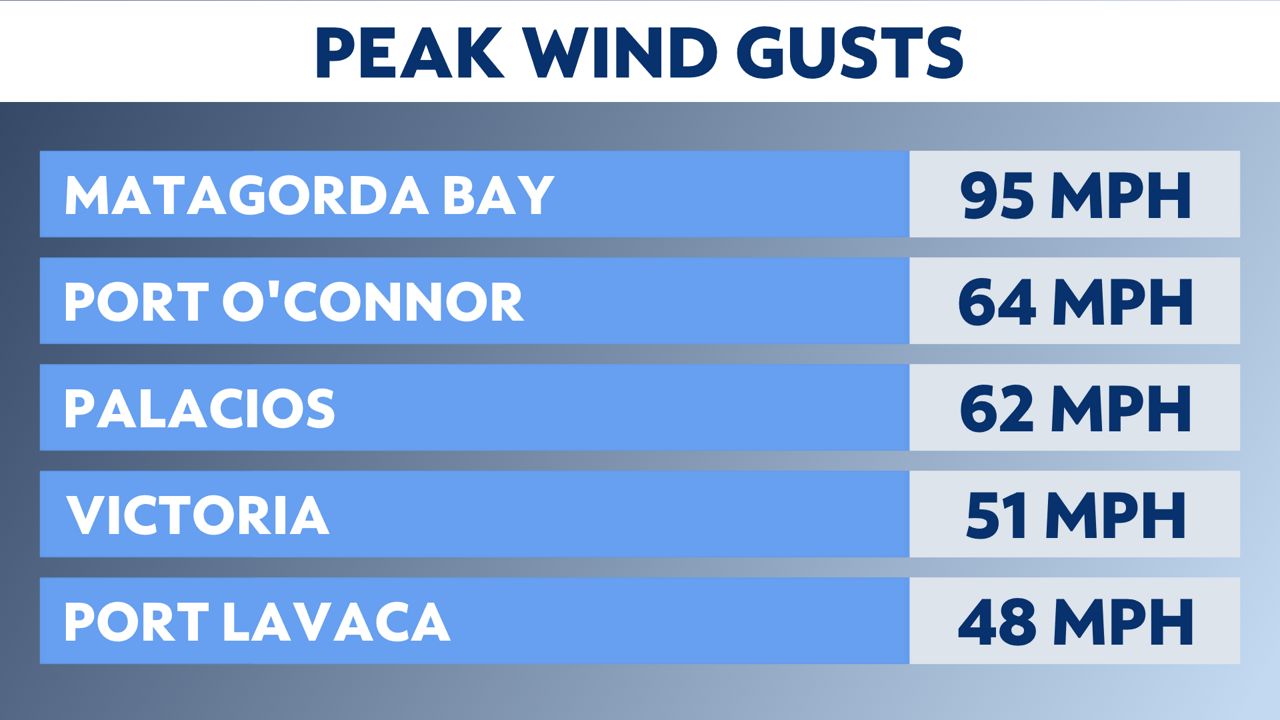 Nicholas dropped more than a foot of rain in Galveston. Houston's rain totals range from 5 to 8 inches across the city. City officials are urging Texans to stay off the roads until floodwaters have a chance to subside.
More than 300,000 residents were without power on Tuesday afternoon.
Nicholas is slowly moving toward the east, bringing drenching rains to Louisiana. It is expected to downgrade into a tropical depression tonight.