After several months of below-normal rainfall, drought conditions continue to worsen across the state.
We started 2021 with 58% of the state dealing with some level of drought. Now, 74% of the state has drought conditions. The worst of the drought remains across West Texas, the Panhandle, and the Rio Grande Valley.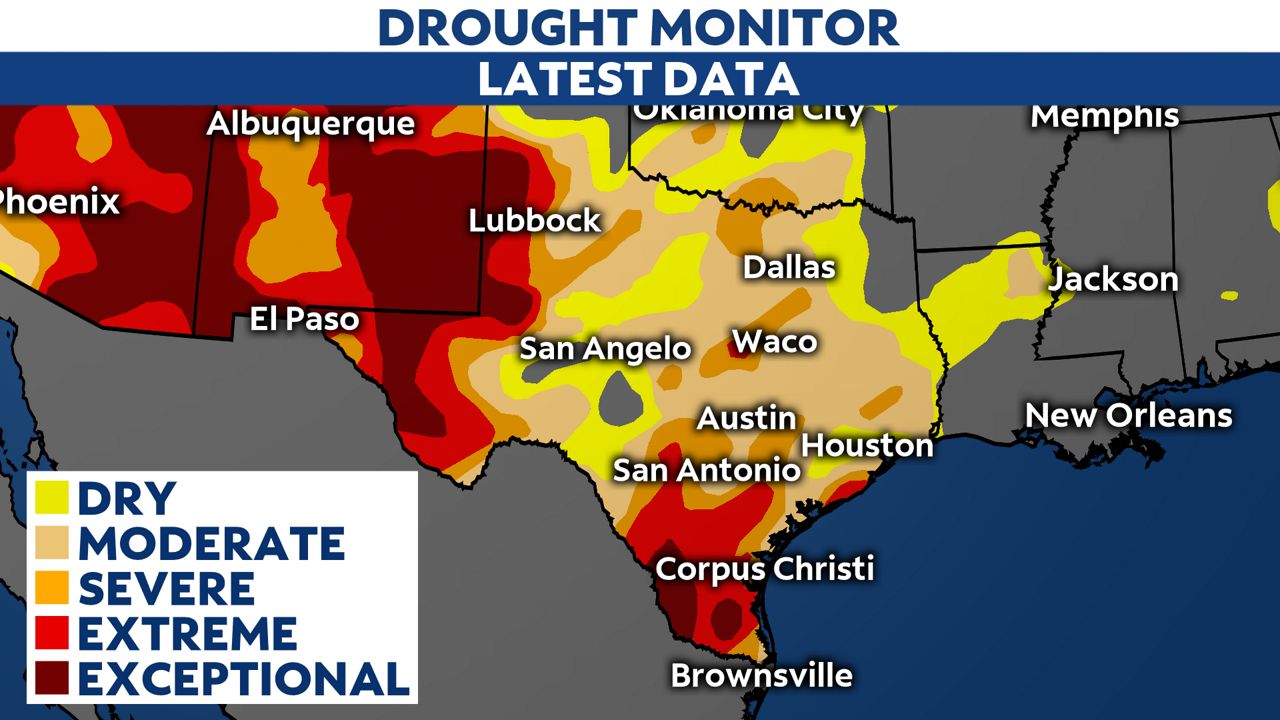 Along with drought conditions, lake levels across many locations are running low. In Central Texas, Lake Travis is 64% full, and Lake Buchanan is 74% full.
Meanwhile, in the San Antonio area, the Edwards Aquifer is also running low. The San Antonio Water System, the biggest municipal pumper from the aquifer, is in stage 1 restrictions, meaning residents and businesses can only water outdoors once a week with sprinklers.
While drought isn't a requirement to have increased fire activity, it can enhance it. Historically, Texas has seen increased wildfire risk and more severe wildfire conditions during La Niña cycles. Drought has been a significant factor in 6 of the last 7 La Niña years.
There are typically two fire seasons across our region, with the primary one coming in the spring before green-up. Low relative humidity values help enhance the fire weather risk by drying out potential fuels like brush and dormant grasses. When dry air combines with windy conditions, fires can spread rapidly.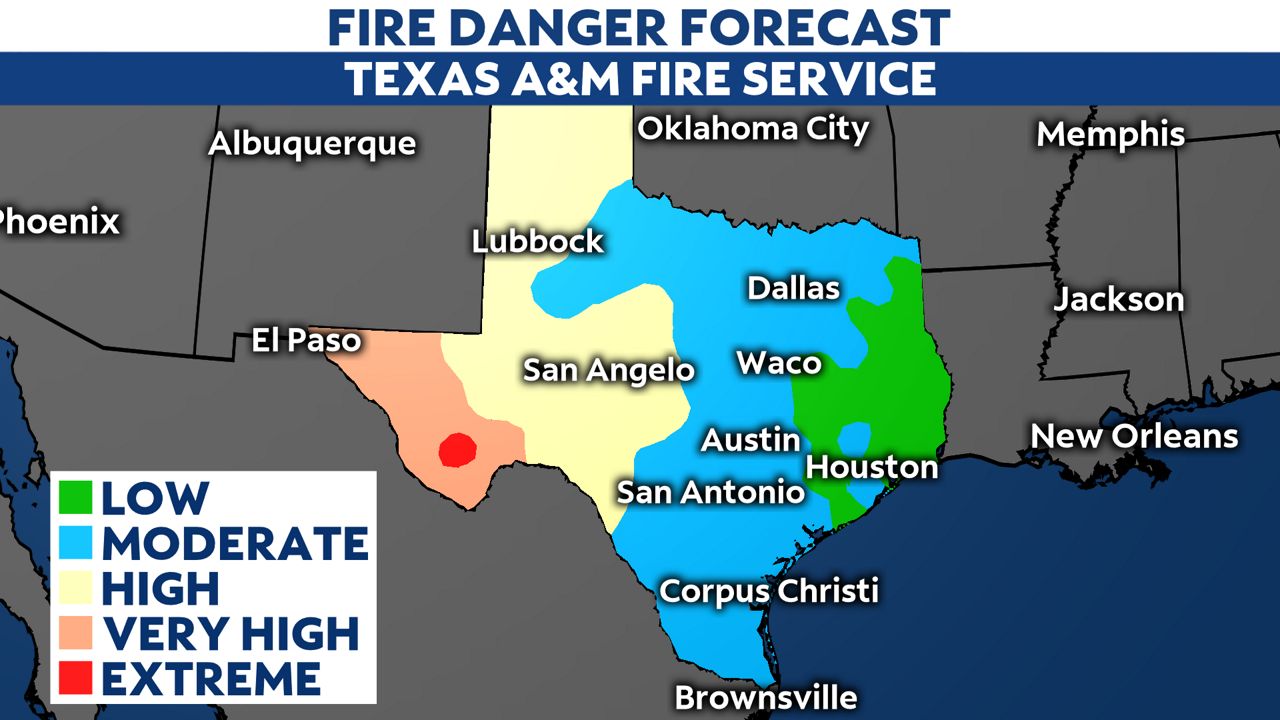 Burn bans remain in effect for 85 counties across the state.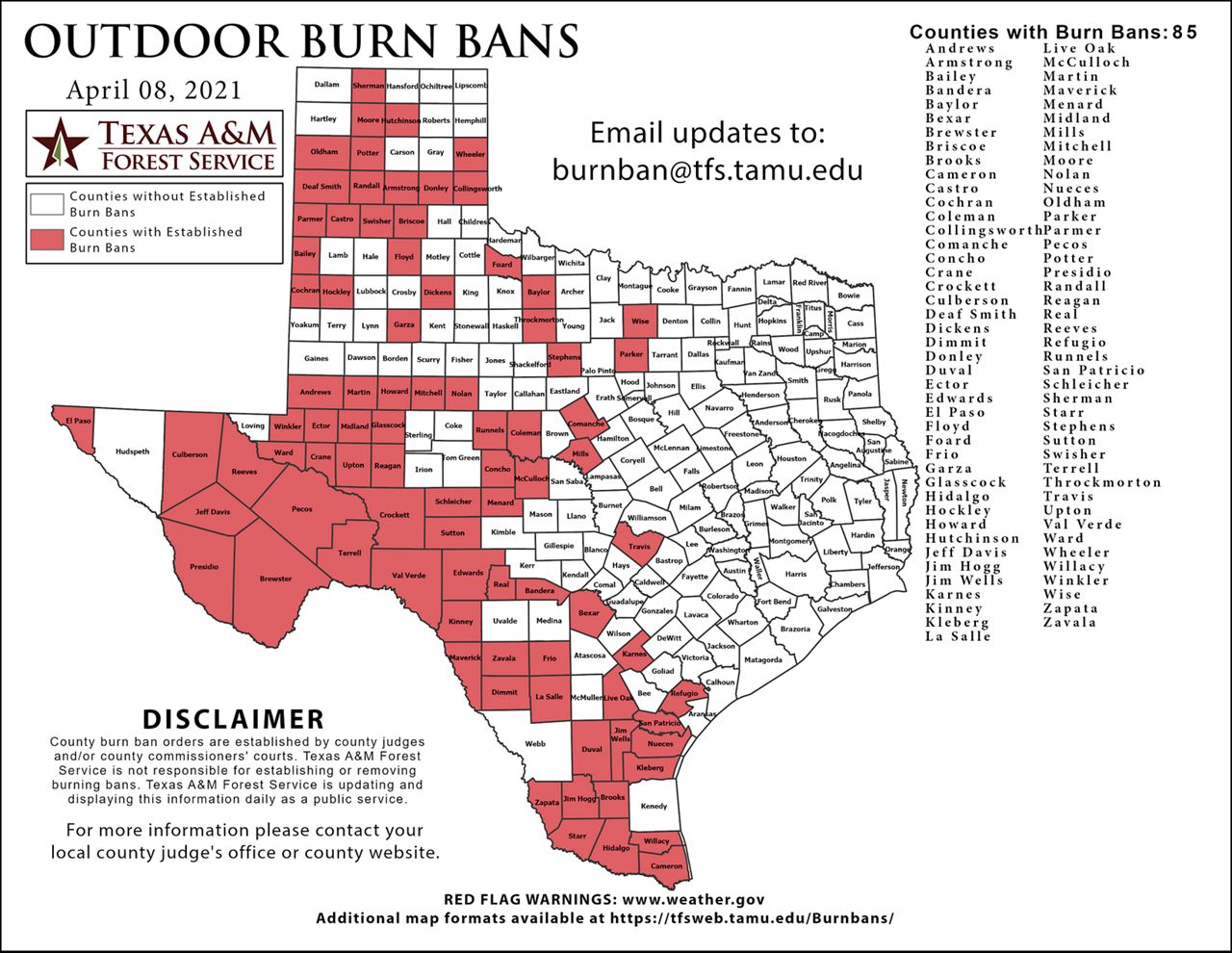 So far this month, we haven't seen many April showers. According to the Climate Prediction Center, drier than normal conditions will continue through the middle of the month.