TEXAS — The city of Austin has taken a little stumble in U.S. News & World Report's annual rankings for best places to live. The city, formerly at No. 5, has dropped to No. 13 out of 150 metro areas in the U.S.
Although Austin has fallen in the ranks, it is still the top place to live in Texas, and one of the fastest growing cities in the country.
"The ups and downs we are seeing in our market are normal, and somewhat expected considering the fast pace at which our market has moved over the past two years. If you want to begin building equity through homeownership, or if there is a specific area you want to live in, the time to plant your flag is now," said Austin Board of Realtors President Cord Shiflet.
U.S. News considers the city's job market, housing costs, quality of life and desirability as key factors in calculating the ranking system. According to the ABoR, the city of Austin's housing affordability has been on a major decline, with its median home sales in the metro area leaping from $550,562 to $640,000 — a new all-time record. This increase may have contributed to its lower ranking.
According to ABoR, "In April, home sales decreased 4.2% to 1,095 sales, while sales dollar volume increased 10.7% to $849,688,168. At the same time, median price rose 16.3%."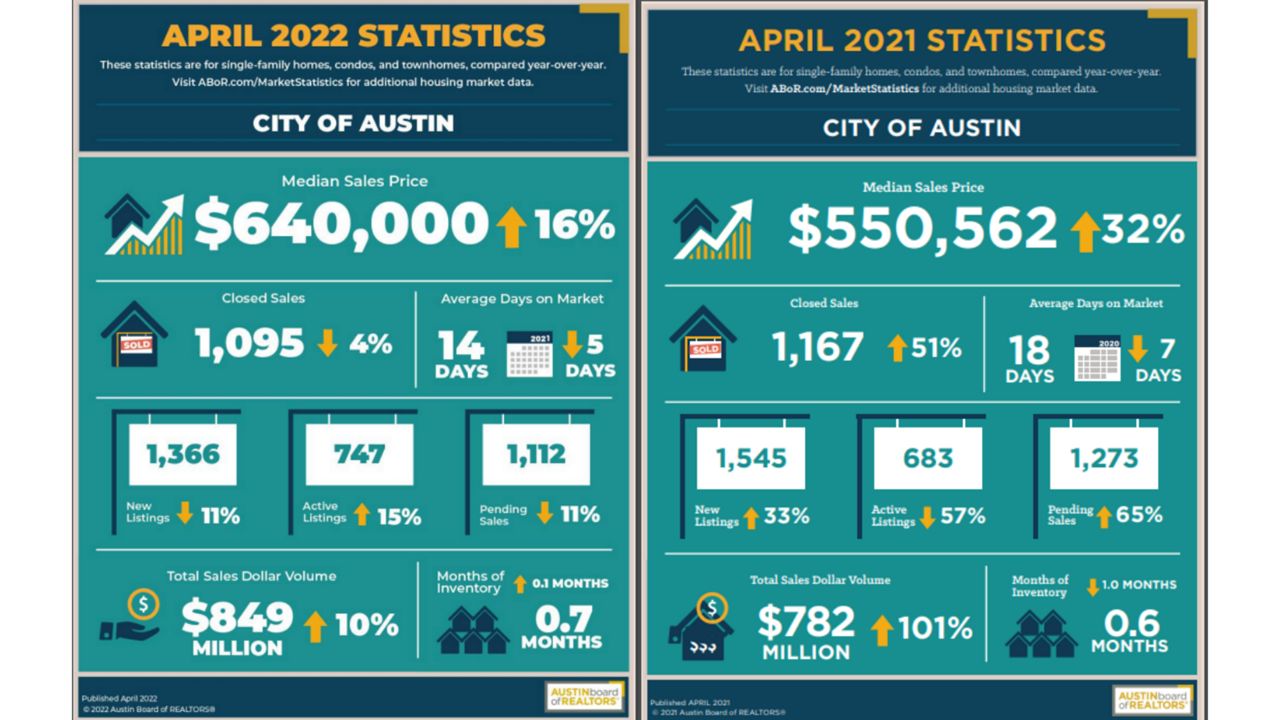 Unlike Austin, Huntsville, Alabama, went up in rankings from last year, snatching the top spot from Boulder, Colorado.
Check below for other Texas city rankings:
Dallas-Fort Worth: 2022, No. 32; 2021, No. 37
Houston: 2022, No. 59; 2021, No. 39
San Antonio: 2022, No. 83; 2021, No. 75
Killeen: 2022, No. 108; 2021 No. 114
Beaumont: 2022, No. 109; 2021, No. 124
El Paso: 2022, No. 124; 2021, No. 131
Corpus Christi: 2022, No. 133; 2021, No. 129
Brownsville: 2022, No. 134; 2021, No. 140
McAllen: 2022, No. 138; 2021, No. 139