Following an unseasonably warm and dry weekend, another storm system brings the potential for more severe weather to start the workweek.
We have seen a few strong storms pop up in North Texas. These storms become more widespread during the evening and move east through the overnight period.
A vigorous upper-level storm system will interact with the warm moist air streaming in from the Gulf of Mexico. The dry line will become the focal point at first for the storms later afternoon near Wichita Falls. They will be isolated and become supercells very quickly.
Tornadoes, damaging winds and significant hail are possible.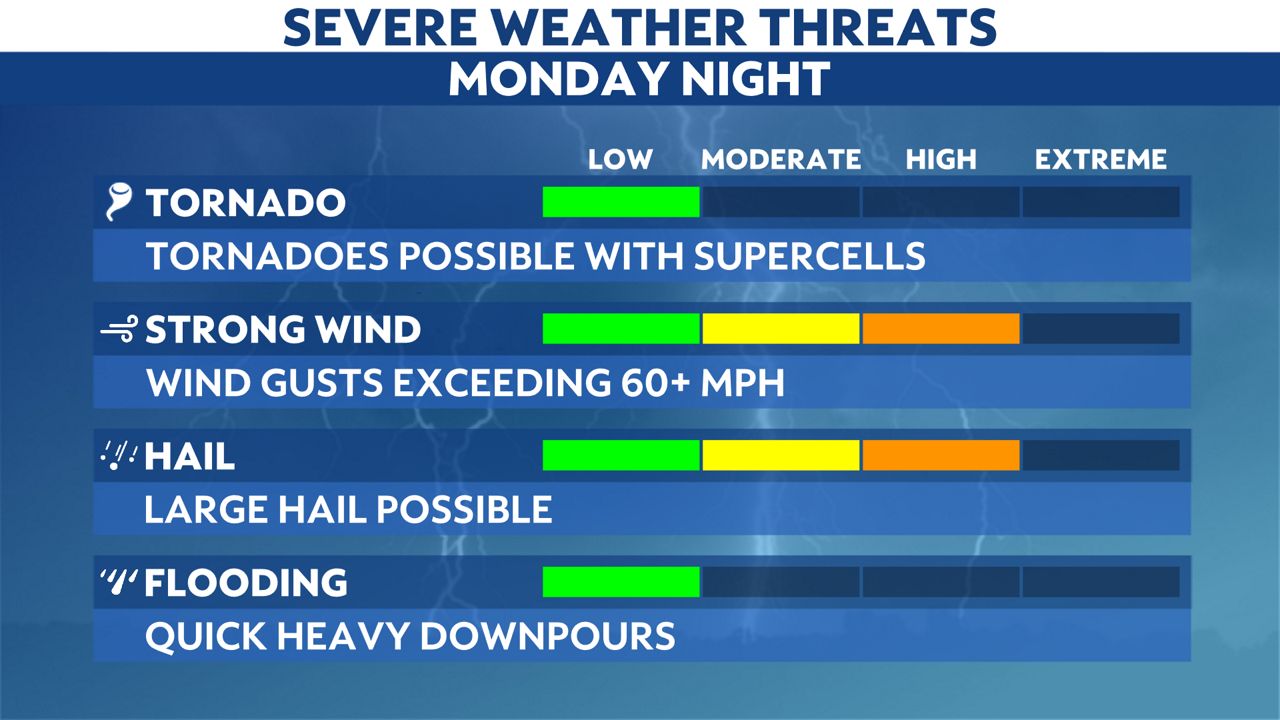 That system will then develop into a complex of storms by late Monday evening, spreading eastward to the I-35 corridor around midnight through the early morning hours of Tuesday.
Likewise, the severe weather threat will also expand, including the state's bigger cities of Dallas, Austin and San Antonio.
Stay aware and have at least two ways to receive alerts and make an emergency plan for your family.
The storm complex will move out of Texas early on Tuesday but not before putting down some beneficial rain across the region.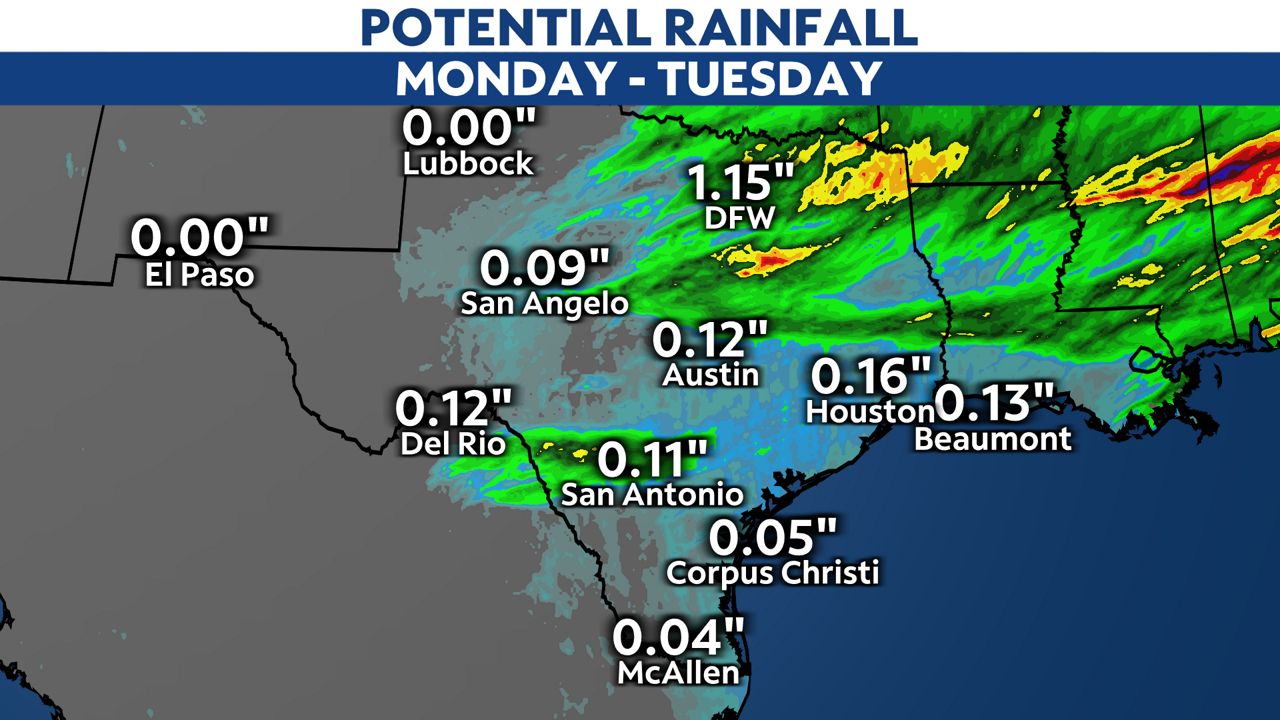 Tuesday will be very hot with record-breaking heat for Central and South Texas. Forecast highs are in the 90s and even reach the century mark for the first time this year!
Tuesday's record highs are in jeopardy:
Waco: 90 set in 1967
Austin-Mabry: 94 set in 1936
Austin-Airport: 89 set in 1954
San Antonio: 93 set in 1936
Del Rio: 96 set in 1909
Houston: 91 set in 1981