TEXAS -- Schools statewide will stay closed beyond spring break as a means to stop the spread of the coronavirus. It's also being done in order to protect students and staff. While it may be a much-needed time off, the closures could hurt some school employees.
Many school support staff members currently out of work
Typically on the low end of the pay scale
Texas leaders being called upon to make funding available for pay
These school employees are often the unsung heroes who work behind the scenes. We're talking about cafeteria workers, school bus drivers and custodians, who are paid by the hour.
One of them, Robert Ligas, the head custodian at Baranoff Elementary school, still went to work. He and several fellow custodians worked even harder to protect students and teachers from the coronavirus, or COVID-19.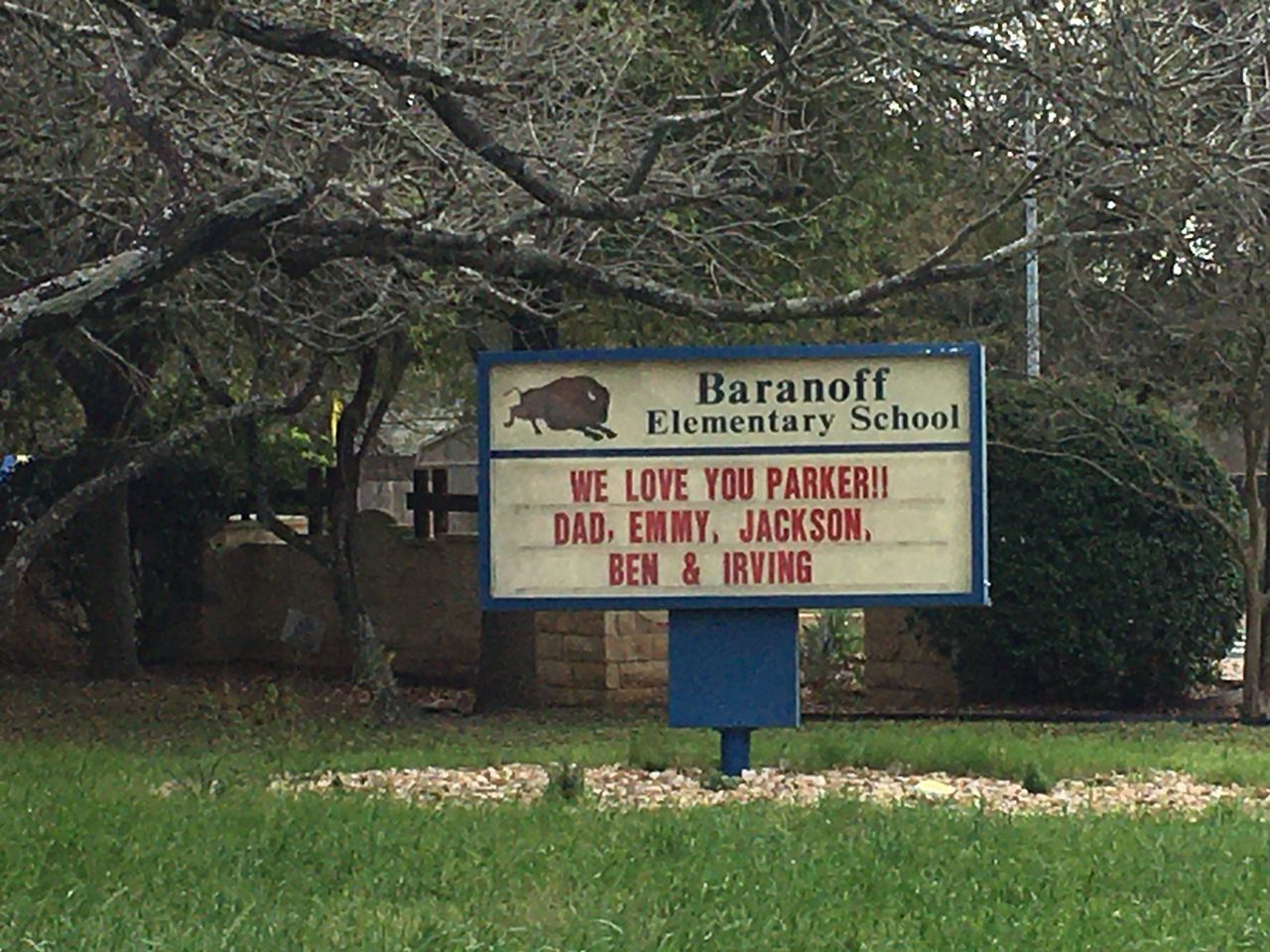 Sinage at Baranoff Elementary School in Austin, Texas, appears in this image from March 2020. (Victoria Maranan/Spectrum News)
"We're disinfecting all the desks, door handles, sinks, everything, chairs of the students," he said. "Everything they come into contact with."
Ligas is one of over 300,000 school support staffers in Texas. According to the Texas State Teachers Association, their average pay is between $15,000 and $30,000 a year.
"A lot of our support staff that work hourly, they're the ones who are most directly impacted," explained TSTA president Noel Candelaria. "They also have to provide for their families. They're also at the lower end of the pay scale. Some of them are still earning $7, $8, $10 per hour."
To help secure their pay, TSTA reached out to power.
"We're gonna be urging the governor and the commissioner of education to tap into resources to help school districts," Candelaria said. "To find ways to make sure employees are paid whole."
But nothing is guaranteed, especially in the middle of a pandemic. Regardless, Ligas remains optimistic.
"I don't know how it's gonna work. We really can't control that. We'll see what happens," he shrugged. "It'll pass, just like everything else."
Due to the nature of the virus, Ligas said they are using high-grade disinfectants and are protecting themselves using gloves, face masks and goggles. Most Texas schools plan to reopen in early April.