AUSTIN, Texas – Now in its 18th season, the TV show "Project Runway" features a new batch of designers eager to prove they have what it takes to win one of the most intense competitions in the fashion industry. Among the competitors are two Austin residents who quickly realized they're cut from a very similar cloth.
"Project Runway" in its 18th season
Two contestants from Austin
One of those designers is Brittany Allen— originally from Arkansas, her journey in the world of fashion actually started with a failure.
"I didn't even know I wanted to be in fashion until I was actually at the University of Arkansas and I failed anatomy as a pre-nursing major," she said. "I took some sewing classes at the university and before I knew it, I had a degree and fell in love with fashion."
Since then, that love has taken her to some unexpected places.
"So I moved to Austin in 2015 with my husband, and then I got here and it's like everyone is an artist, everyone supports each other," Allen said.
Brittany Allen in her North Austin design studio. (Brittany Barnes/Spectrum News)
Now, Allen is one of 16 elite designers competing on "Project Runway," finding support among her competition with fellow Texan designer Sergio Guadarrama.
"I was like 'I'm from Austin,' and he was like, 'Well, I'm from Austin,' so we just immediately clicked," said Allen. "And we had so much in common that I just, I was so lucky to be paired with him for the first challenge."
"As soon as Brittany told me she was from Austin, I was like 'I don't care what you design, we're going to be partners and we're gonna do something freaking amazing,'" Guadarrama said. "It gave me this essence of having something from back home."
Their instant connection paid off— after starting out as strangers, Allen and Guadarrama won the show's first challenge teamed up together.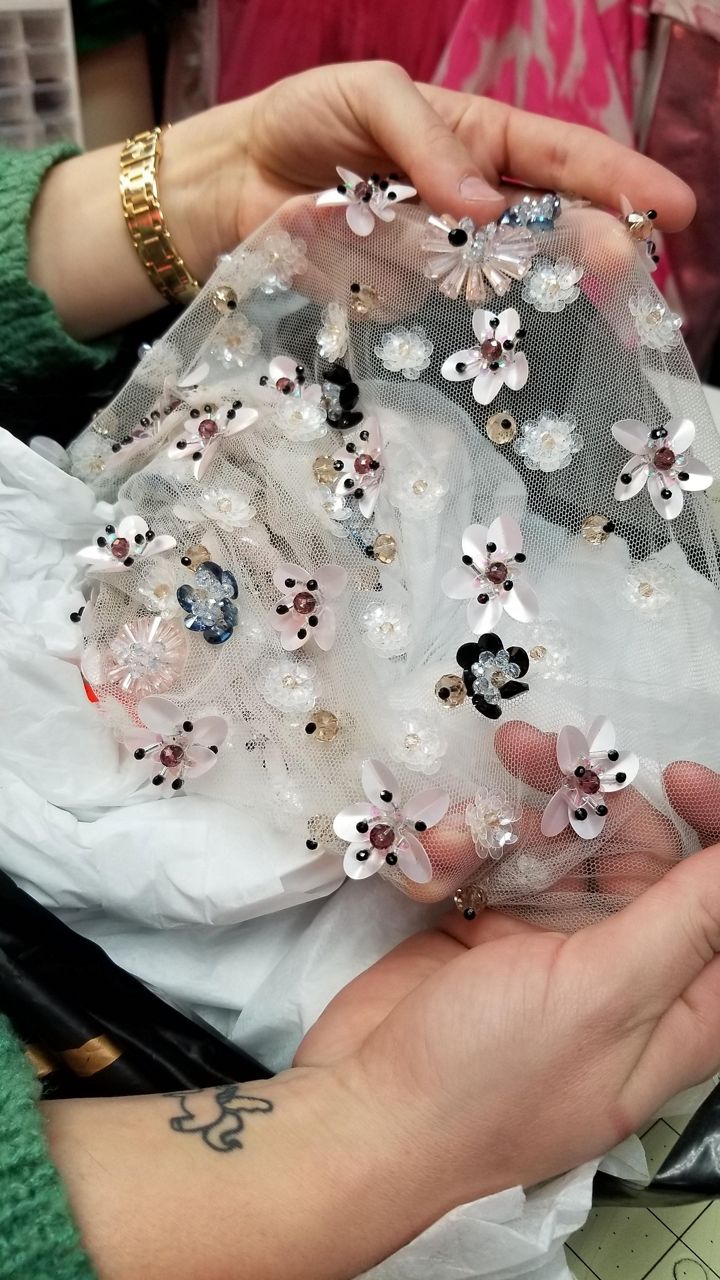 Some of the fabric Allen is working with in her current collection has Swarovski Crystals. (Brittany Barnes/Spectrum News)
"Getting on the show and the first episode I win, and I'm like okay well maybe I actually have a place here," said Allen.
Unlike his new friend, Guadarrama joins Project Runway with almost 20 years of experience, creating pieces worn by celebrities like Billy Porter and Amber Rose.
He says growing up in a place like Austin gave him the confidence he needed to pursue his wildest dreams.
"When you are thinking outside of the box, and you're a younger person, you do need not only a city but people around you that support," he said. "I felt very inspired and felt safe growing up in a place where creative energy was supported."
Guadarrama says his mission as a designer is to use fashion as a vehicle to talk about difficult social topics.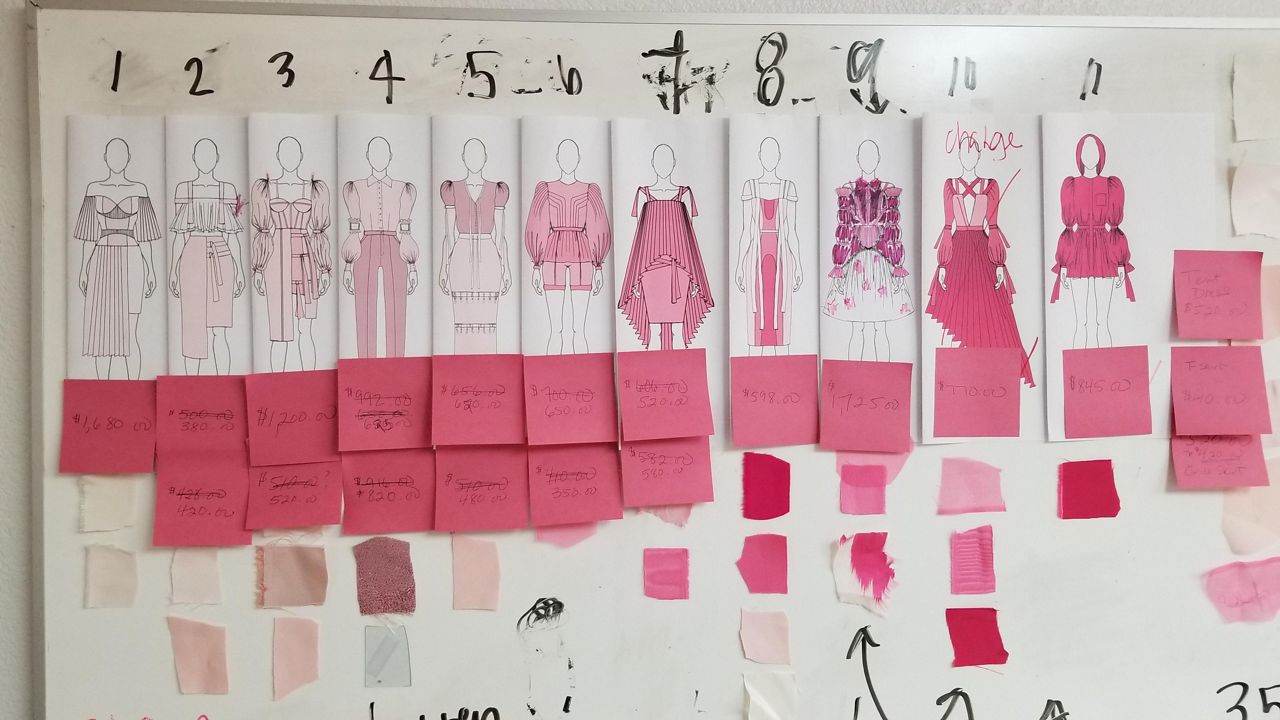 Allen's spring/summer 2020 design collection which is out now. (Brittany Barnes/Spectrum News)
"Everybody wears clothes at the end of the day, and hopefully everyone cares enough about the world that they can look fabulous and make a change with it," said Guadarrama.
As for the fate of these two designers, that'll be revealed as the show progresses, but just to make it on 'Project Runway' is an immense honor in itself.
"The fact that I can be on the show to represent Austin and shine a light on the creativity and the growth that's coming out of the fashion industry here is really, I mean It's exponential," said Allen.
Regardless of the show's outcome, these two Texas designers have a bond that's sure to last well beyond the final episode.