SAN ANTONIO — Despite heavy damage from a collapsed roof at Travis Park Church following last week's severe weather, Corazón Ministries continues its mission to feed the less fortunate.
Served about 500 meals recently
Using vacant space for now
Will hold Sunday service at Laural Heights Methodist Church
Since last week, Cafe Corazon ministry have served around 500 meals. The City of San Antonio offered the ministry the empty space at the now closed Migrant Resource Center.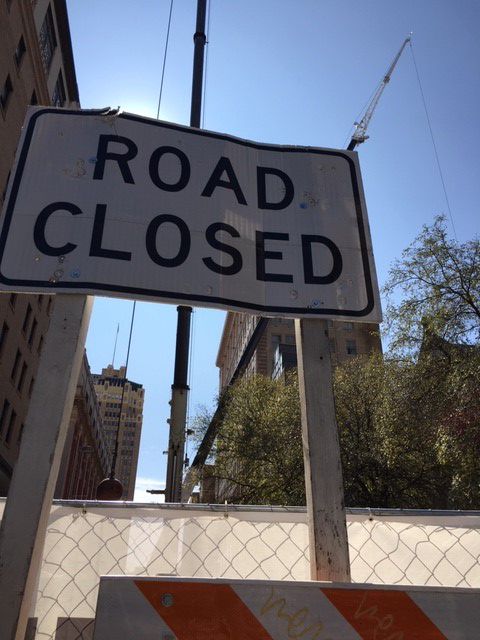 Photo of a "road closed" sign near Travis Park Church on November 1, 2019 (Spectrum News)
Staffers and volunteers say they're keeping a positive attitude in light of the major setback with the home church.
RELATED STORY: Recovery Efforts Continue at Travis Park Church
"You know this is not the worst thing that can happen. We're able to keep doing what we're doing, making sure that we provide meals," said Carol Gamble, executive director of Café Corazon. "The other services we will add as we can."
Kitchen manager John Chadwell tells Spectrums News, the guests understand the tough situation the church is in.
Photo of a sign posted at Travis Park Church on November 1, 2019 (Spectrum News)
"Our guests have been excellent. Very kind and supportive," Chadwell said. "We're effectively on their turf right now, being homeless ourselves."
Laural Heights Methodist Church is allowing Travis Park Church to use their sanctuary Sunday morning.
RELATED STORY: "We've Had Some Catastrophic Damage Done": Downtown Church Looks Towards Roof Repair
Services begin at 9:15 a.m. at 225 E. Woodlawn just north of downtown.