SAN ANTONIO -- Customers at two West Side washaterias will now have free access to internet devices while doing their laundry. The "Wash and Learn Initiative" is the first of its' kind in Texas, with a goal of bridging the digital divide.
E-Z Wash locations on Culebra Road and Saint Cloud Road
1 in 4 households are without internet
Access to multiple internet resources
The E-Z Wash locations on Culebra Road and Saint Cloud Road are taking part in the pilot program kick-started by international nonprofit, Libraries Without Borders.
"We're reaching a population that doesn't necessarily have the time to go to the library, or maybe doesn't have the resources," said the Executive Director of Libraries Without Borders Adam Echelman.
READ MORE | West Side Mural to Bring Awareness to Traffic-Related Deaths
According to the San Antonio Digital Inclusion Alliance, one in four households don't have access to the internet. Echelman and a cluster of nonprofits and area businesses are now hoping to bridge the divide.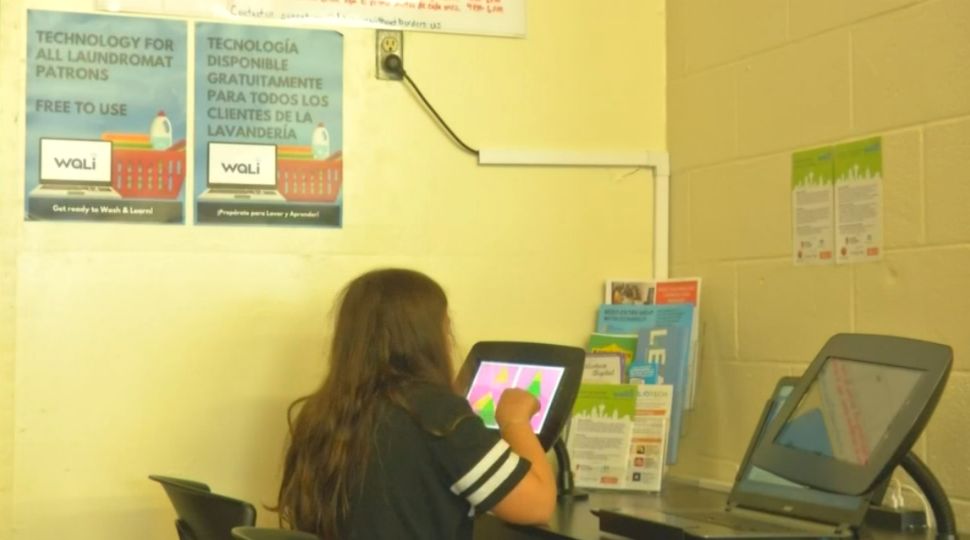 "The most powerful citizen is an informed citizen," said program coordinator Lisa Alvarenga. "Of course they need to have access to information, something that's really seen here in San Antonio is that lack of access."
Regular access to digital resources in this West Side community is a challenge for many. E-books and the internet are essential learning tools in the 21st century. For some, this new digital age of learning was a world away, until now.
"Taking those services from the library and bringing them here to the laundromat while people are waiting for clothes. It's killing two birds with one stone," said Echelman.
From internet access through Google Fiber, to digital novels on Bibliotech, these resources are helping bridge the digital gap.
READ MORE | The People's Nite Market Provides Access to Healthy, Affordable Foods on West Side
"People can come on here, onto the chrome book and they can get instant access to resources like jobs and career for tech skills, for public libraries, and even resources in Spanish," said Alvarenga.
The first "Wash and Learn Initiative" began in 2016 at a laundromat in New York City. The organization hopes to expand throughout more digital deserts in the San Antonio community in the near future.