SAN ANTONIO -- Nestled in the heart of the West Side, where tacos are king, there's a savory new neighbor delivering tears of joy.
Opened 1 year ago
Sell out fast
Special complimentary meals
With their spicy-hot menu, The Jerk Shack fired up its grill with Jamaican-style food only a year ago.
"The first day that we opened, we had almost 2,000 people outside," Chef/Owner Nicola Blaque said."I didn't know it was going to happen this fast but I knew that one day, something like this would happen. I know there is a lot farther to go." Owner Cornelius Massey said.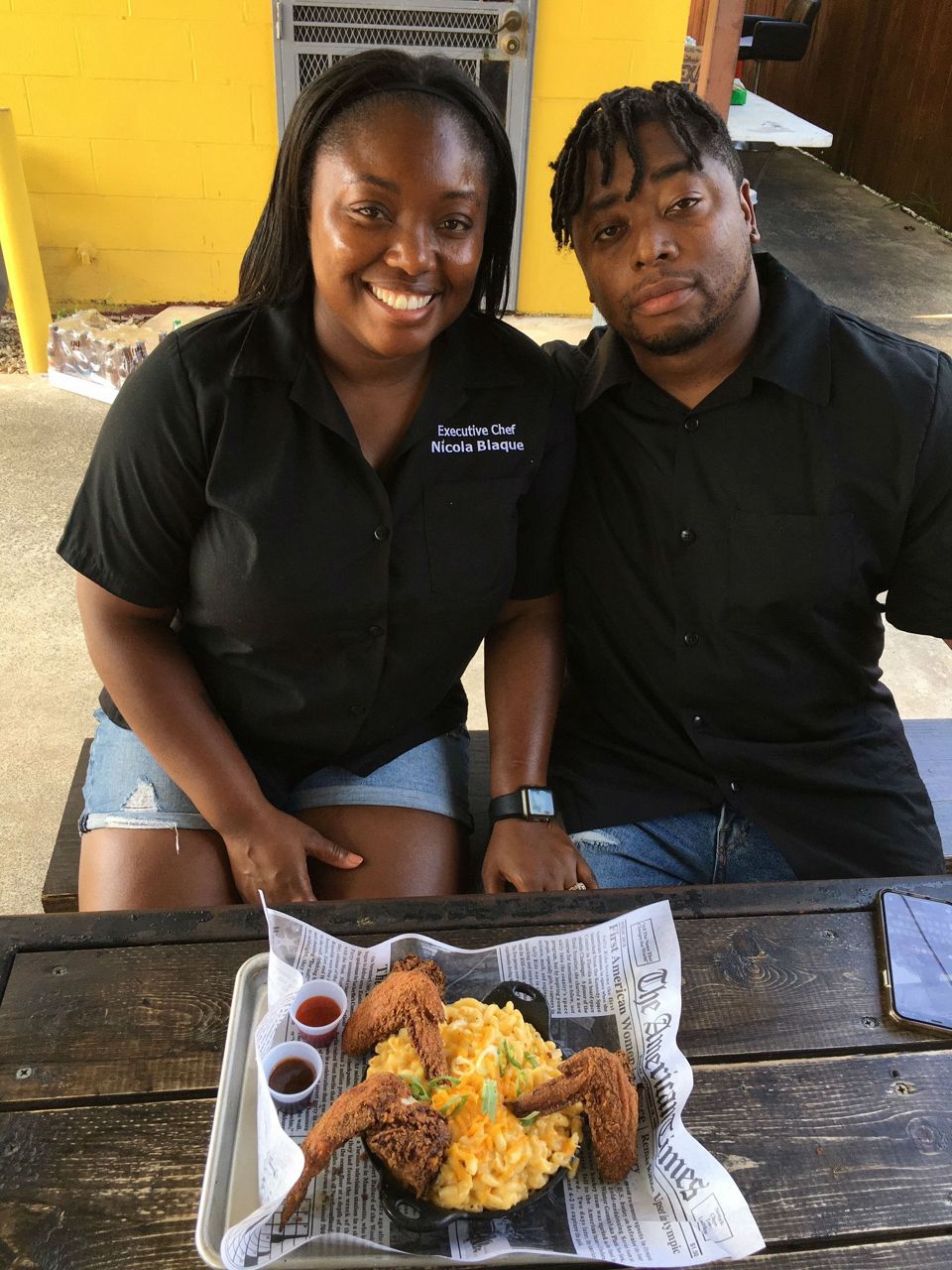 (The Jerk Shack Owners: Chef Nicola Blaque and Cornelius Massey)
On any particular day, if you have an appetite for jerk chicken tacos, spicy oxtails, or the best-selling crispy fried jerk wings and mac combo, better get there quick -- Blaque and Massey say their food goes quick.
"We open at 11:00 a.m. and we go until we run out of food. As you can see up here we're not open yet and these are all the orders before 11 a.m." Blaque said said about the dozens of orders placed on a Friday morning.
Blaque and Massey met in Iraq while serving in the military and they then decided to call San Antonio home before opening their small business.
For recent graduates from bootcamp, young servicemen and women get their first meal compliments of the married veterans.
Earlier this week, the restaurant was named one of America's Top 16 Best New Restaurants, according to food news and dining experts Eater.com.