COMAL COUNTY, Texas -- The nation's largest producer of construction aggregate like crushed stone and gravel, Vulcan Materials, is planning to build its next rock-crushing quarry in Comal County.
Rock-crushing quarry planned for Comal County
Owned by Vulcan Materials
Many residents upset
Milann Guckian lives nestled in the Hill Country and was planning on taking it easy after retirement, living across from a working ranch.
"I was going to be surrounded by cows and my best friend Lizzie. I was a happy camper when we retired," said Guckian.
But Guckian said that's no longer the case. She's worked with the grassroots organization "Stop 3009 Vulcan Quarry" non-stop fighting against the proposed limestone quarry that would essentially be her new neighbor.
HELPFUL LINK | Stop 3009 Quarry website
She lives across the street from the land that could turn into Vulcan Materials' 1,500 acre open-pit mine. The Comal Quarry would serve to crush limestone for the next 80 years, moving about 150 trucks daily along FM 3009.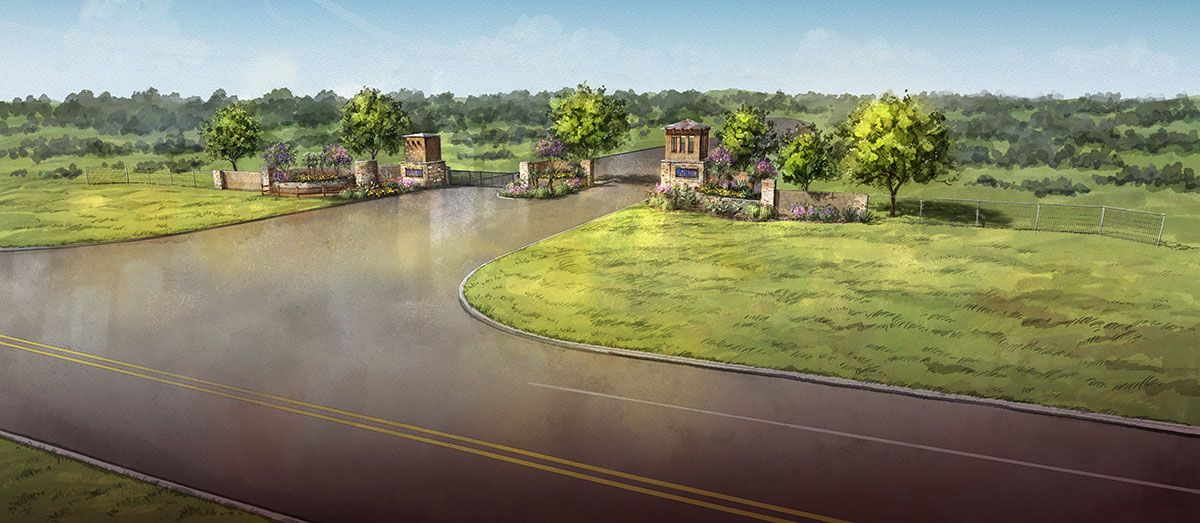 Photo Credit: Vulcan Materials company
"I'm not happy about it. I don't know what our options are going to be right now. Our only option is to do what we can to negate it as best we can. We don't mind the industry, just keep the industry inside your boundaries. Don't bring it to us," said Guckian.
Guckian said there are multiple issues she's concerned about like endangered species and wildlife being threatened, losing value on her property, increased traffic on FM 3009, the quarry being built over the Edwards Aquifer recharge zone, and the quality of the air being affected.
"The crystalline silica, that's the stuff that you can't see. It's what's really dangerous, and that's carcinogenic. It can cause COPD, it can cause all sorts of respiratory and reproductive problems. That's the chronic stuff, that's the long-term effects. And then the acute stuff, the stuff that happens right now is asthma, allergies, sneezing, wheezing, runny eyes. All that kind of stuff will happen all the time," said Guckian.
READ MORE | Researchers Detail Role of Silica and Lung Cancer
The proposed site is located between New Braunfels and Bulverde, at Highway 46 and FM 3009. The company said it will control the dust with water and have a buffer zone of 600 non-mining acres.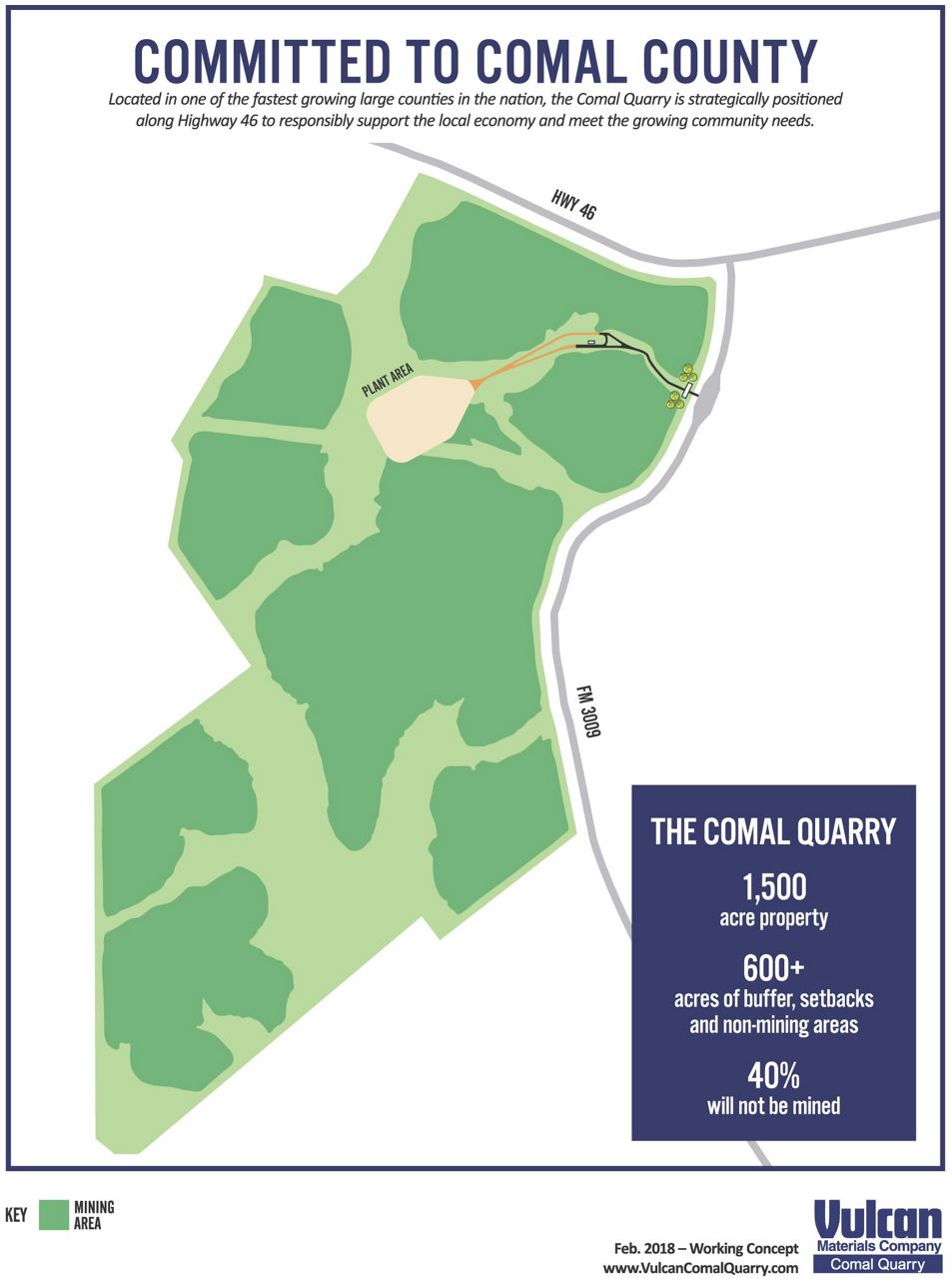 Photo Credit: Vulcan Materials company
For Guckian, those promises are not enough. She hopes Vulcan Materials will someday reach out to constituents and hear their concerns.
"I have hope that Vulcan will come to their senses and sit down, really sit down with the constituents of this area and have some meaningful regulation. That way we could work hand-in-hand. They will not leave a forever scar on our Hill Country," Guckian said.
Spectrum News reached out to Vulcan Materials for comment. The company sent back a statement saying:

"We operate in a highly regulated industry. We have presented a responsible plan for this site that demonstrates we're committed to Comal County and doing things the right way. We look forward to the next steps in the process and providing the State Office of Administrative Hearings the information it needs to make an informed decision."
HELPFUL LINK | Vulcan Materials Comal Quarry website
The decision will come in early September, when a judge is set to give a recommendation to the Texas Commission on Environmental Quality on whether to approve or deny Vulcan's air quality permit application. The judge will either recommend the permit is denied completely by TCEQ, approved with conditions, or just approved as is. Vulcan Materials said closing briefs from all parties involved are due on July 3.