We are tracking a line of severe storms that is bringing heavy rain, hail and damaging winds to the area. Storms will continue into the overnight hours.
There is a moderate risk for severe weather (level 4/5) for Central Texas.
Dallas and Houston are under an enhanced risk (level 3 of 5) for severe weather, and San Antonio remains under a slight risk (level 2 of 5).
A line of strong storms is moving through North and Central Texas, bringing with it many Severe Thunderstorm Warnings and Tornado Warnings.
There have already been reports of hail and damaging winds with these storms.

The primary threats from stronger storms will continue to be large hail and damaging winds, but we cannot rule out tornadoes.
We'll also deal with heavy downpours as the storms move through, especially in East Texas.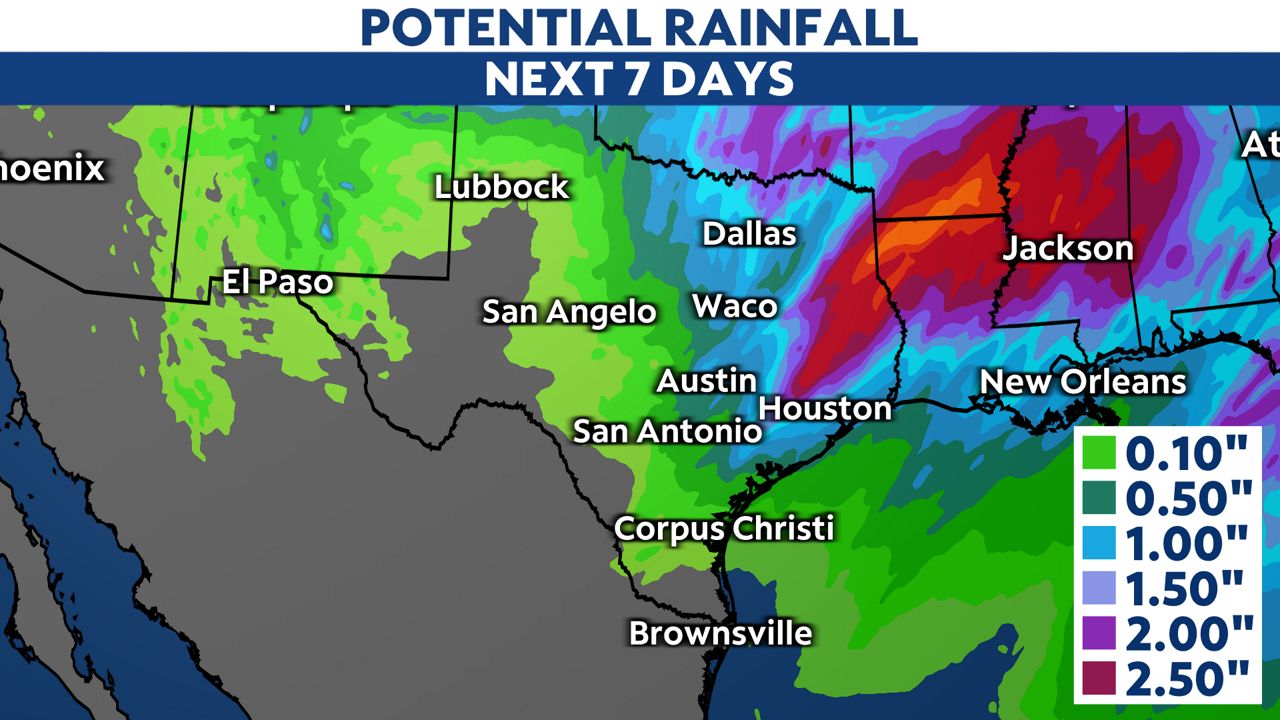 The storms will continue to move east as we head overnight.
Make sure you have a way to receive severe weather alerts, especially as we head into tonight and you get ready for bed. This way you have an alarm to wake you if severe weather moves into your area.

Check back here for updates on the storms and sign up for severe weather alerts.