AUSTIN, Texas — Simple and to the point. This is how Claire Zagorski, program coordinator of PhARM at the University of Texas at Austin, believes the school can best combat today's harsh reality.
"Last year we had the most deaths attributed to drug poisoning that we ever had, and that has touched the University of Texas campus as well," Zagorski said.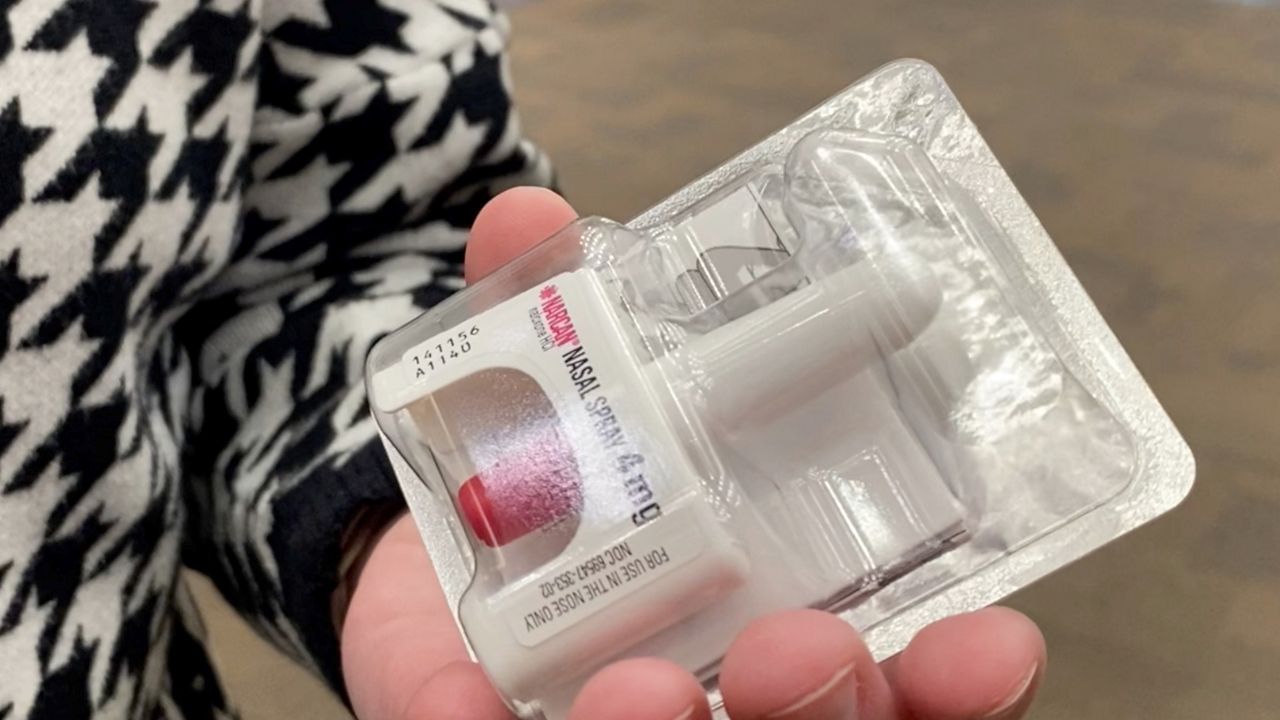 With opioid overdoses doubling in Travis County to begin 2022, a new on-campus collaboration between PhARM, Shift, the Longhorn Wellness Network and the school's libraries will allow students, faculty and staff to pick up Narcan doses without issue as needed.
Narcan, or Naloxone, is a medicine used to rapidly reverse the effects displayed during an opioid overdose.
"We wanted this to be a very low-barrier issue and to be [as] easy as possible to get," Zagorski said.
Commander Blake Hardy with Austin-Travis County EMS says the increase in fentanyl-adulterated pills has put Central Texas on high alert. Therefore, preventive measures from large institutions or businesses are always encouraged.
"Anytime someone has a rescue kit or Naloxone available when someone overdoses is a potential life saved that could have been lost waiting for first responders to get there," Hardy said.
The question for all looking to neutralize these dangerous effects moving forward is what continued access to these medicines which are relatively expensive and aren't being massed produced yet will look like.
"It doesn't cure the disorder they have with the opioids, but it certainly gives them a new chance at a new day," Hardy said.
With more than 200 reported deaths due to opioid overdoses in the county last year, a program doing what it can to save at least one more life is a pretty good place to start.
"We feel really confident that we tapped a unmet need here on campus," Zagorski said.