KILLEEN, TEXAS — Making not only university history but also Black history, Ethel Smith "P.J." Johnson will be the oldest student to graduate from A&M-Central Texas this May.
For 57 years, Johnson never lost sight of her goal to earn her bachelor's degree. Finally getting to try on her graduation cap and gown took perseverance.
"Well, you get married, you have children, you travel," Johnson explained. "My husband was drafted in the military for Vietnam, but Vietnam's conflict was about over, so they sent him to Germany."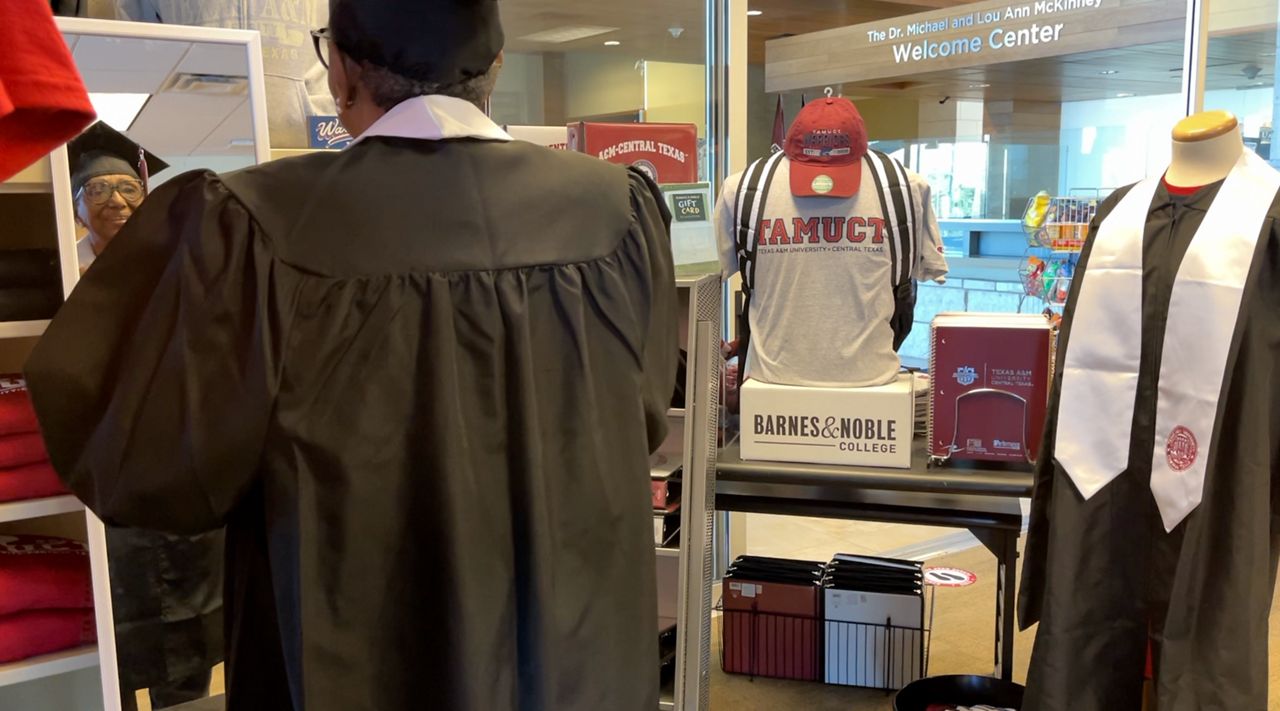 As her daughter Theresa Johnson will tell you, every opportunity the mom of four had to go to school, she took.
"As we got older and moved out and got on our own, then that was her time to let herself do what she wanted to do," Theresa Johnson said.
In May, the 75-year-old will make history as the oldest student to graduate from A&M-Central Texas. Ms. Ethel Johnson remembers graduating from a predominantly white high school.
"Out of the 800 graduating students, it was 30 Blacks. At that time we only had one Black high school," she said. "And most of the school books that we got then, the pages were either torn out or scratched over ."
Ever since she first enrolled at a community college in 1965, she was determined to earn her bachelor's degree. Always selfless throughout the years, Johnson prioritized her family's educational goals while taking a slower approach to her own.
"Taking one or two classes [a semester] since 2016," she explained.
A&M-Central Texas' Lead Academic Advisor Yvonne Imergoot helped her along the way.
"It was remarkable how she took instruction well and was able to access every single digital process we have here at A&M-Central," Immergoot said. "We would come up with a plan and we would have a little discussion and [Ms. Ethel] went with what we advised."
Soon Johnson will earn her degree in psychology, proving it is never too late to follow your dreams.
"That's the sweetest thing that no one, no one can ever take away from you, is that college degree," she said.