Kristine Locker founded and created Locker, a web extension and social shopping platform that reinvents how products are discovered and shared online.
Locker majored in real-estate finance at Southern Methodist University, a tribute to her dad's desire for her or her sister to pursue the same career path. After college, she took a job at Goldman, where she worked as a real estate analyst in Dallas before realizing in December 2019 she could make a career out of solving her own frustrations when it comes to online shopping.
"I started to realize that my passions weren't aligned in the real estate industry," Locker said, "I think it becomes really apparent when you can be good at something if you focus enough energy and time into it, but it's draining, and that's when I knew I needed to make a change."
A few months after leaving the real estate industry, the idea for Locker came to her when she was shopping online for a friend's wedding.
"Two of my friends asked me to put together outfits for them for various wedding festivities," Locker recalls. "I would come home from work and browse online, and I would compile all of the links to the products in an email. I started to think, 'what is the experience for them as the receiver of all of these links?'"
She self-funded the platform, sketched out an idea for the site, hired two developers to help build it, and worked with her roommate from SMU to create the logo and branding. Locker eliminates the frustration of having multiple browser tabs open, emailing links, taking screenshots, and instead combines it into one centralized wishlist. Shoppers use the extension to save or recommend products, and it allows users to organize saves into collections on the account profiles.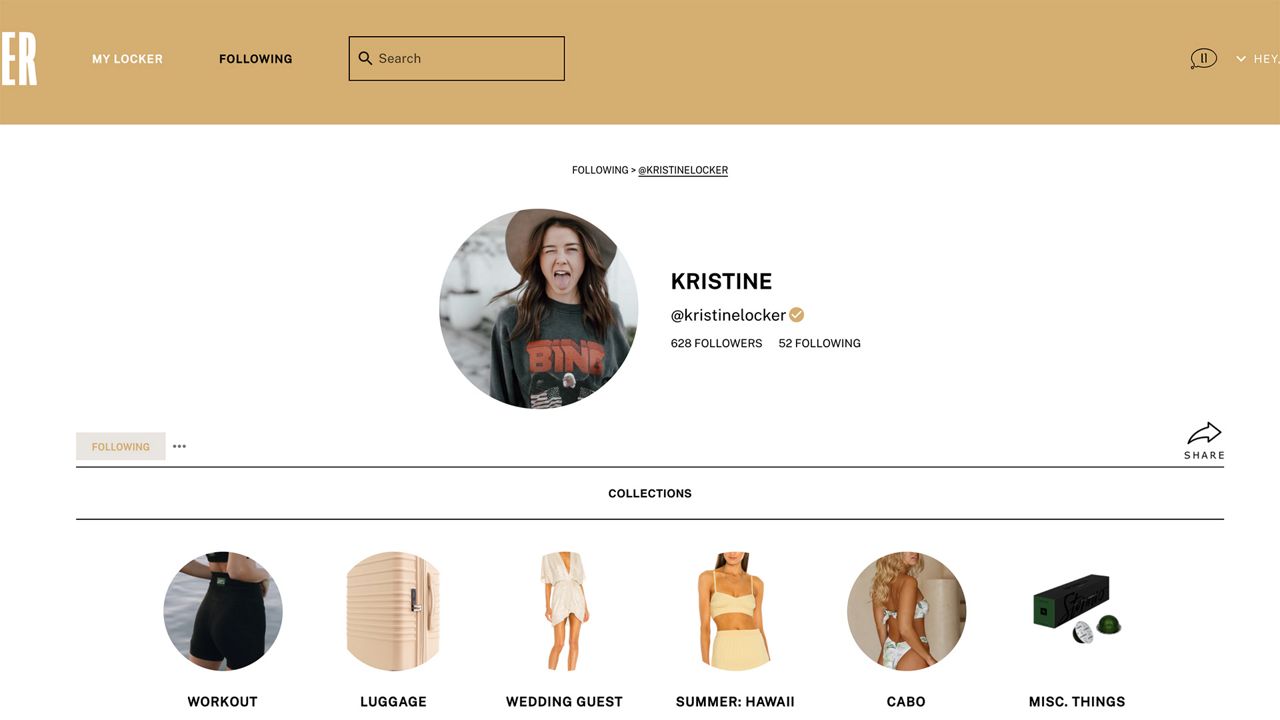 "When I started Locker, I wanted to create a platform for the everyday online shopper and a place where fashion meets function. For me, online shopping is a part of my routine, which I have helped many friends and family members with over the years," Locker said. "Obviously, there's inspiration from so many different sources, and you aren't buying all of those things. You want to have the opportunity to look at all of the different options, compare them, and wait until you're ready to buy them".
The name of the platform, Locker, is not only specific to its function, but it is also a way to tip her hat to her family name, which will probably expire within the next few years as she and her sister get married.
Locker launched a beta version of the platform in October 2020, and the goal is to have 10,000 users by the end of Summer 2021.
"When it comes to changing industries, I think that we are such a blessed generation with all of the resources we have at our fingertips. If you believe in a problem you're experiencing yourself, other people are experiencing the same thing. Don't be afraid if you feel like the industry is saturated, or if you think that there's no room for another tool because there's always room for something new and innovative."