AUSTIN, Texas -- Sticking to social distancing guidelines can be tough when you're exercising outside.
Some users protesting social distancing rules at Butler Hike and Bike Trail at Lady Bird Lake
Signage has been destroyed, tossed into trees
Users encouraged to report vandalism
As Texas parks tweak their rules, some folks are ignoring them, or even fighting back. It's led to vandalism in Austin.
"The Trail Foundation, we are a nonprofit, and our mission is to protect, enhance and connect the Butler Hike and Bike Trail on Lady Bird Lake for the benefit of all," says Kelly Buller, marketing director for The Trail Foundation.
For Buller, educating the public on ever-changing COVID-19 precautions is now part of that mission.
"There are several points along the trail where you simply cannot be six feet apart, so because of that, the city decided to make the trail one way and we are supporting that effort," she says.
The Trail Foundation has spent $6,000 on signs over the past few weeks.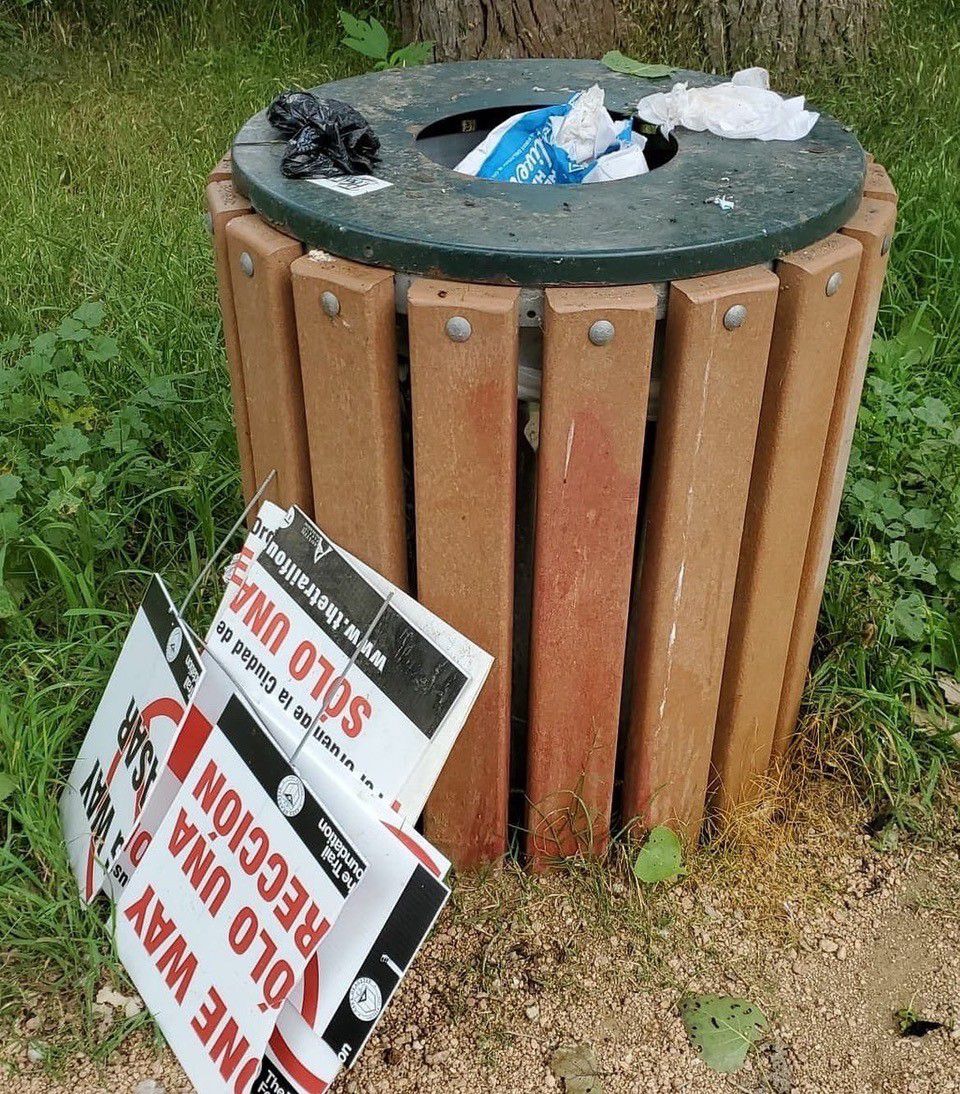 Signs enforcing social distancing rules appear next a trash receptacle at Butler Hike and Bike Trail in Austin, Texas, in this image from April 2020. (Meg Bonacorsi/Spectrum News)
The vast majority of trail users are supportive of the new measure, which asks folks to travel clockwise around the lake. The ones who aren't are making their feelings known.
"We also have some people who have been ripping up our signs, turning them in the wrong direction and throwing them in trees, which of course is really unfortunate," Buller says.
Still, Buller remains hopeful.
"We've asked if other trail users, if they see this happening, if they could help us educate as well. It takes a community working together," she says.
Buller and the Trail Foundation are actually encouraging people to stay off the trails but realize for some that's hard to do. They'd like to see those folks wearing masks, although it isn't mandatory.