UPDATE: Yasmeen Dean's dog, Rocky, was located the other day at a shelter in Marble Falls, more than 50 miles from his home in Round Rock. He had been missing for more than a month. Yasmeen has been reunited with her best friend.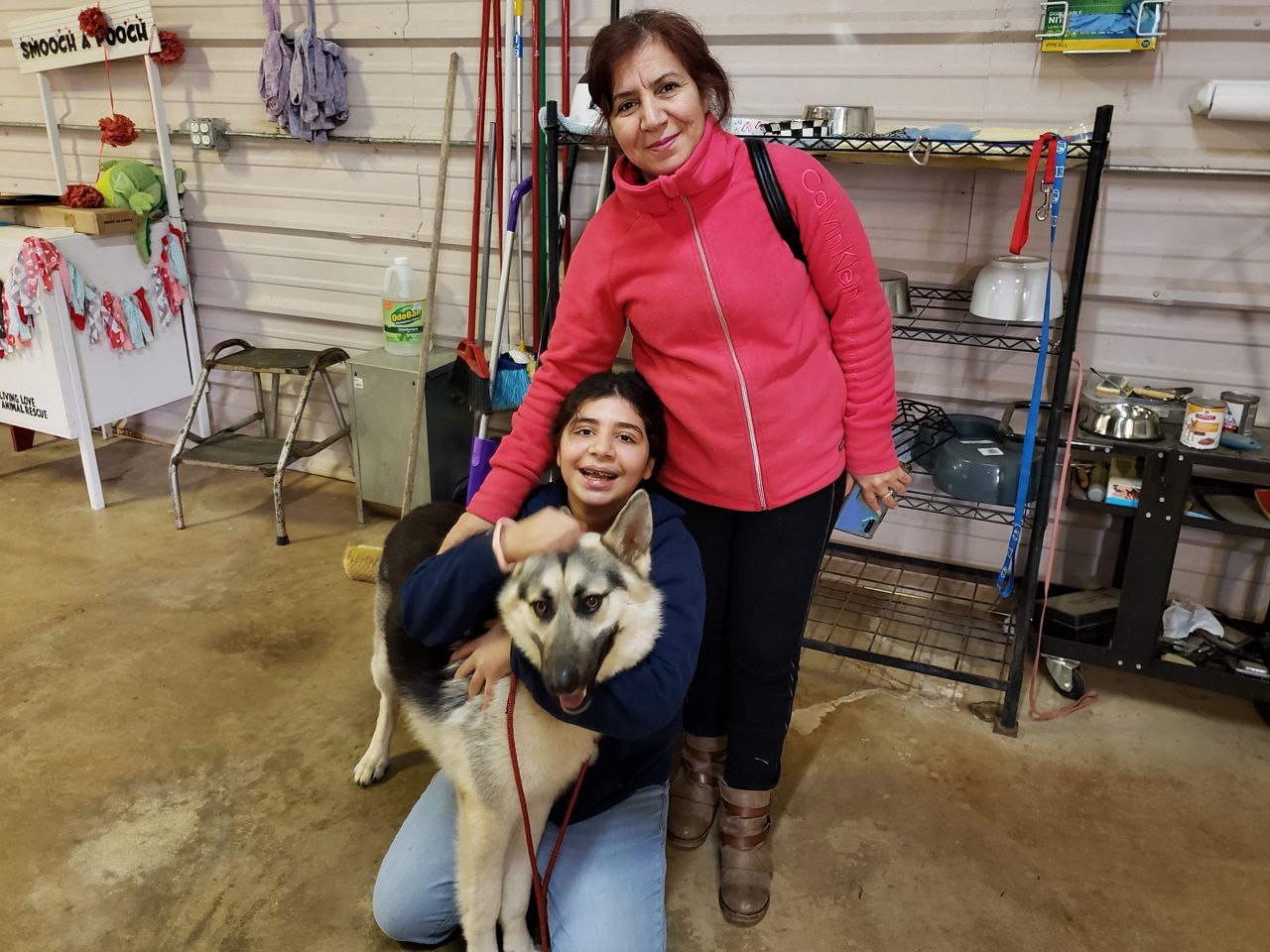 Yasmeen Dean appears with her dog Rocky in this image from February 20, 2020. (Source: Dean family)
ORIGINAL STORY:
ROUND ROCK, Texas — A Round Rock girl tried to celebrate her birthday Wednesday, but the only thing she wants is to find her lost dog.
"It's like losing a best friend. It is losing a best friend," said Yasmeen Dean.
Yasmeen's dog Rocky ran away from home last month. Dean lovingly refers to the German Shepherd as her escape artist. Rocky knows how to open the gate — and it's not the first time he's left — but it's the only time he hasn't returned.
Sometimes another pet helps Rocky escape.
"Sometimes Whiskey helps him. Whiskey does the pushing and Rocky does the pulling the thing down," said Yasmeen.
Rocky has been missing since last month. Dean says she has trouble focusing in school and when she gets home, she tries to be optimistic.
Photo of Yasmeen Dean with Rocky when he was a puppy (photo credit: Amy Dean)
"When you notice he's not there, your heart just falls apart," Yasmeen said.
There is a bright spot. The news about Rocky spread on the Nextdoor website. Neighbors pulled some money together so Yasmeen and her family could offer a reward.
"You look over the world and there's a lot of bad people and when you actually see the good in your neighborhood and you see there are good things to look up at, then it just makes you feel comfortable," said Yasmeen.
Despite the support, Yasmeen is still devastated. February 12, is her 12th birthday and the only gift she wants is Rocky.
"I don't want to celebrate anything without him because he's a piece of my heart. Without him, there's just no point in celebrating anything," said Yasmeen.