AUSTIN, Texas — Elected officials in Austin are changing local law enforcement protocol on marijuana. Austin City Council members voted on a resolution Thursday that effectively ends arresting or citing anyone for low-level marijuana offenses.
Texas lawmakers legalized hemp during the last legislative session
State prosecutors have been declining misdemeanor marijuana cases
Resolution does not apply to felony-level marijuana trafficking cases
"It just makes sense in this environment for us to lead the way and for us to dedicate our limited resources on investing in our community rather than investing in pursuing low-level marijuana offenses," Council Greg Casar of District 4, the lead sponsor of the resolution, said in a news conference earlier this week.
After Texas lawmakers legalized hemp during the last legislative session, police officers across the state have been unable to chemically tell the difference between legal hemp and illegal marijuana, without buying the necessary tools. The process, however, can be so time-consuming and expensive prosecutors across the state have been declining misdemeanor marijuana cases.
"I'm glad (the state) took the step of legalizing hemp, but their haphazard approach has left local governments with a bill for new and expensive testing that isn't widely available. This is the same legislative session in which lawmakers decided to impose an arbitrary cap on the revenue local governments can bring, the revenue that funds things like expensive lab equipment," Mayor Pro Tem Delia Garza said.
The resolution stops city funds from being used to purchase equipment to test THC concentration of any confiscated substances.
Prior to Thursday's vote, Austin Police Department officials has issued a directive to officers to not to use the perceived odor of marijuana as the sole source of probable cause for conducting searches; however, officers continued to cite and arrest people for possession of marijuana. The resolution does not apply to felony-level marijuana trafficking cases.
Among the only people who spoke against the resolution Thursday was Ken Casaday, the president of the Austin Police Association. He urged council members to "think of the unintended consequences" and was concerned there is a perception that marijuana is being legalized in Texas, which is not the case.
Emily Gerrick, senior staff attorney at the Texas Fair Defense Project, said many of the people they help are single mothers who in some cases had their driver's licenses revoked or lost public benefits after a possession of marijuana charge
"Possession of marijuana in Texas can ruin people's lives, also very disproportionately affecting different groups. When you have people of color being disproportionately prosecuted for offenses like possession of marijuana, despite the fact that white Americans and black Americans use marijuana at similar rates, it creates mistrust in the system. It's also very confusing for people. People will think that they're not supposed to be going to court at all on their cases," Gerrick said.
Others believe there are better uses for police resources and taxpayer dollars. Nikhita Ved, the senior director of legal services at the SAFE Alliance, said while the organization's leaders does not have an official stance on the resolution itself, they believe police resources and taxpayer dollars should be used in part for programs that support survivors of sexual violence. She said, for example, more funding could be applied to the rape kit backlog.
As an attorney who oversees legal services and legal advocacy at the SAFE Alliance, Ved said she offers legal advice to clients who are trying to seek a legal solution to formalize safety. She maintains that while staff does not ask clients about their criminal history, they sometimes will share this information to them for assistance. Ved said many face misdemeanor charges, including possession of marijuana.
"For a lot of folks, that's an obstacle that's something they have to navigate. For a survivor of violence, that can be paralyzing in their route to safety. They might not be unable to participate or unwilling due to safety concerns," Ved said.
When Jennifer Pumphrey was 19 years old, she was arrested for having less than a gram of marijuana in her purse and was sitting in jail for weeks.
"In this process, I had lost my apartment, I lost my job. I lost my car. I had to drop out of school because I was six weeks behind and there was no way I could catch up," Pumphrey said.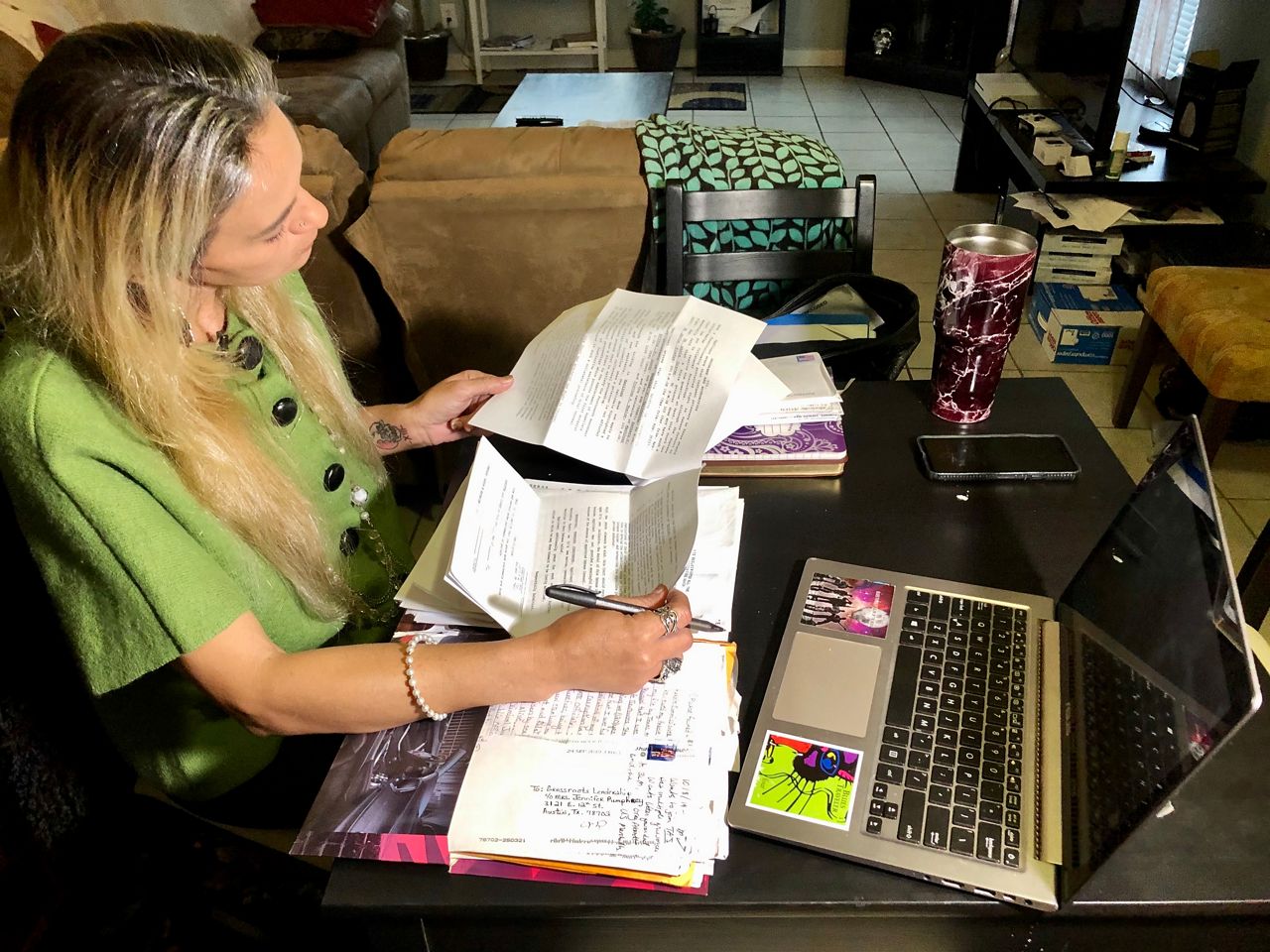 Jennifer Pumphrey, who advocates for marijuana decriminalization, appears in this image from January 23, 2020. (Reena Diamante/Spectrum News)
The now 41-year-old, who is also an advocate for criminal justice reform, said it is still not easy to apply for housing or employment.
"Even though I successfully paid my debt to society, I still will for the rest of my life, have this hanging over my head, and it really turns into a life sentence of hardship," Pumphrey said.
Spectrum News's Reena Diamante sat down with Karina Kling to get an update on marijuana legislation at the state level. Watch the video above.