FREDERICKSBURG, Texas – The identities of the victims in a small plane crash in Fredericksburg, Texas, Saturday afternoon that killed two people has been released.
Two people were killed
Aircraft was destroyed and several automobiles were damaged
Flyover a part of museum event
A World War II vintage P-51D Mustang fighter crashed into the parking lot of an apartment complex on the north side of the city around 3:15 p.m., according to an FAA spokesperson.
The pilot was identified as Cowden Ward, Jr., of Burnet, Texas, by the Texas Department of Public Safety. Also killed was 93-year-old Vincent Losada, of San Antonio, Texas.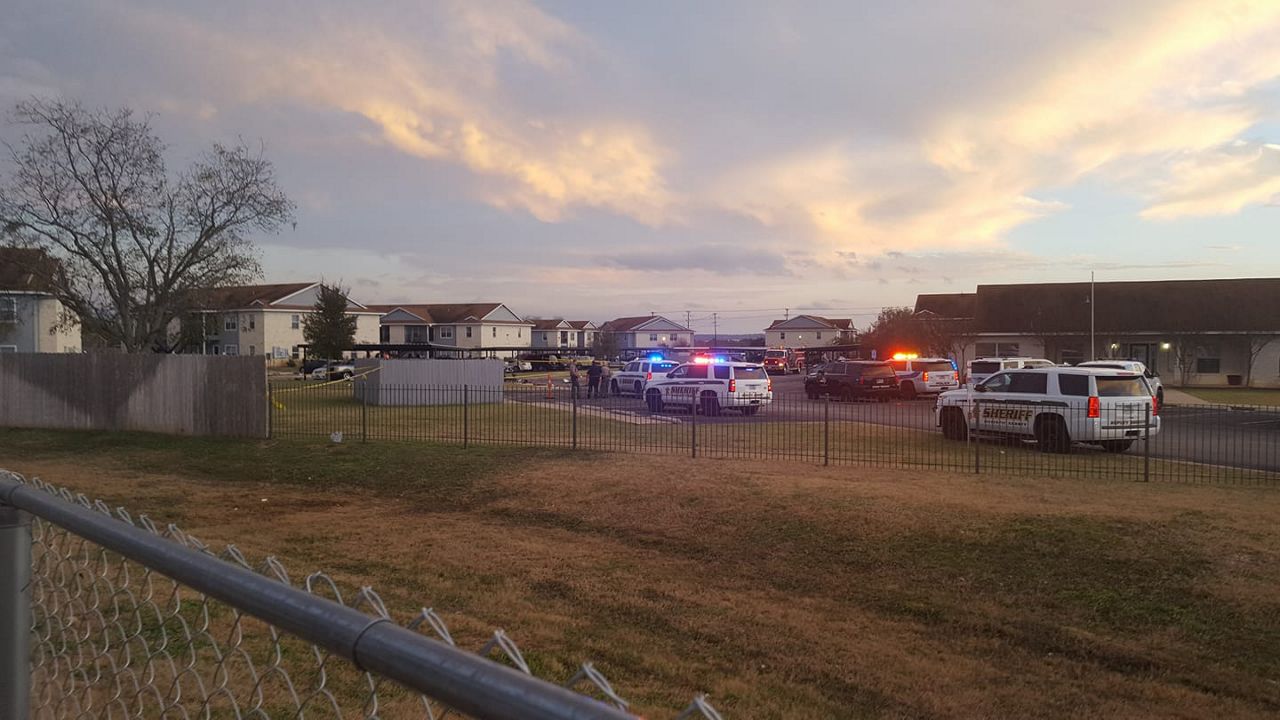 Photo Credit: Credit: Matthew Austin
Officials said that the aircraft was destroyed and several automobiles were damaged. The National Museum of the Pacific War reported on Twitter that a veteran was one of the people killed in the crash.
The director of the museum said the plane had performed during a flyover as part of a living history show for the museum.
"We were at the earlier re-enactment in the morning and he was flying in the ceremony and it was beautiful," said Mark Eubanks, an Air Force veteran.
Rorie Cartier, director of the National Museum of the Pacific War, told The Associated Press in an email that the privately-owned fighter plane was returning to the Gillespie County Airport in Fredericksburg when it crashed, killing the pilot and a passenger.
"We express our deepest condolences to the families of both on board," said Cartier.
The Associated Press contributed to this story.