Good evening, Kentucky. We're wrapping up the day for you with the most important stories you need to know and your weather outlook.
Your Weather Planner
A line of heavy rain and thunderstorms will move into Kentucky from west to east this evening into tonight. Western Kentucky will see the line first with the potential for strong, damaging winds and even a tornado. It will be very windy ahead of the storms, with winds gusting 30 to 40 mph. Gusts could even reach 50 mph.
The line of thunderstorms and heavy rain will continue to push east and linger after midnight. The main threat will be damaging wind gusts, but we cannot rule a tornado out. As the line moves east, it will weaken late. Details on those storms and the potential for severe weather are here. Temperatures by the morning will be in the 40s west to 50s east.
Tomorrow's Forecast
Thursday will be a much cooler day, so you will need the jackets once again. Temperatures will only reach the 50s for most of the state under a mostly cloudy sky. There is a chance for a few showers in the morning and again in the evening. Eastern Kentucky will top out in the mid-60s. Winds will still be active with gusts clocking in from 30 to 40 mph.
Get your 7-day forecast: Louisville | Lexington | Bowling Green | Northern Kentucky
Today's Big Stories
1. Very gusty today with strong storms possible tonight
Expect showers and thunderstorms tonight that could be severe. Dangerous straight line winds and even a tornado cannot be ruled out. Stay with Spectrum News 1 for the latest details. Be sure to download our free news app to stream and get live updates.
2. Biden admin. announces one-stop shop website for COVID information
The website includes a test-to-treat locator where people can access pharmacies and health centers where they can get tested for COVID-19 and immediately receive treatment if necessary.
3. Sprawling, city-wide trail system nearing completion in Lexington
Lexington Mayor Linda Gorton said she's thrilled the Town Branch Commons Trail, which will bring 22 miles of continuous outdoor activity to central Kentucky, is nearing completion sooner than expected.
4. Collins says she'll vote for Supreme Court nominee Jackson
Sen. Susan Collins' support prevents the possibility of Jackson becoming just the second justice to be confirmed without bipartisan support and could avoid Vice President Kamala Harris casting the first tiebreaking vote in history.
---
Your Notes for Tomorrow
Girl Scouts of Kentuckiana hosts Operation: Cookie
Baptist Health breaks ground on a new ER and Urgent Care center in Louisville
Red Hot Chilli Peppers honored with a star on the Hollywood Walk of Fame
#OneKentucky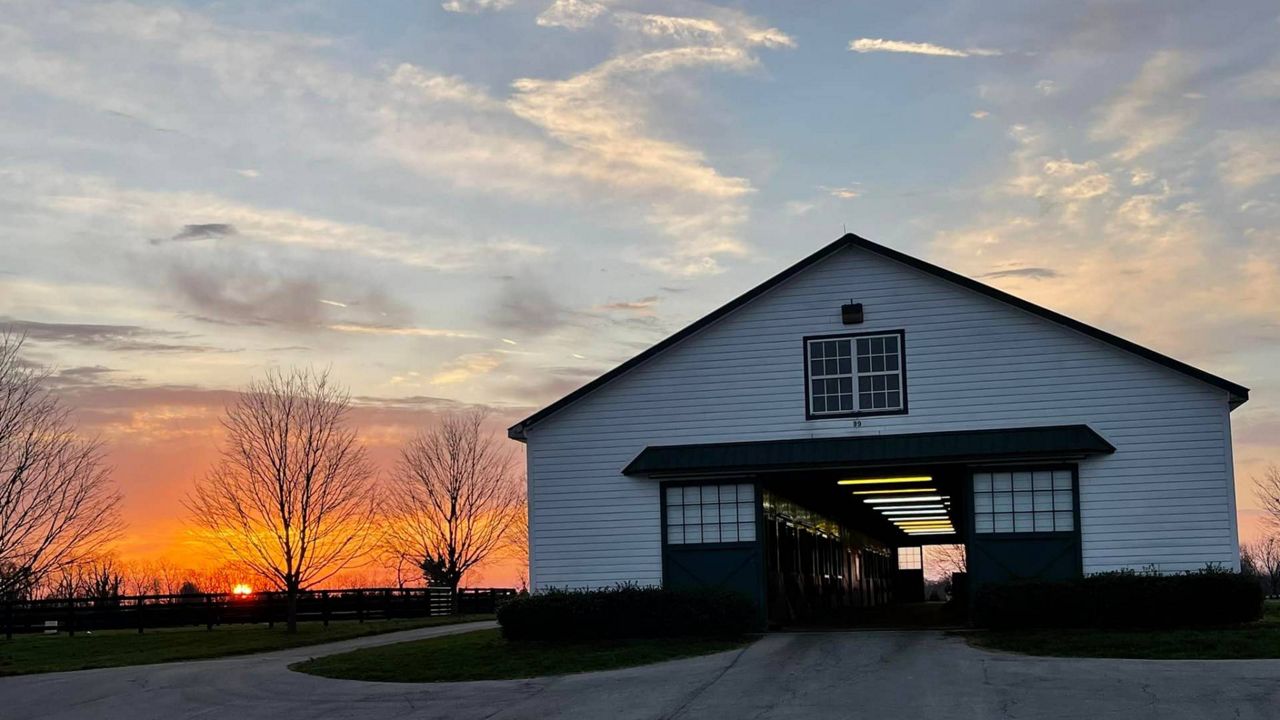 The sun was shining bright on this old Kentucky farm when Mike Tromm snapped this sunrise photo at Lexington's Spendthrift Farms.
Post your videos, photos or notes using #OneKentucky on your favorite social media account. We'll share your uplifting and positive pictures each day on Spectrum News 1.